Play About New York Yankees In the Works
Two Iconic American Institutions, Sporting Events And Broadway Theatre, Will Join Together In A New Yankees-Themed Production
---
Sports And Broadway Combine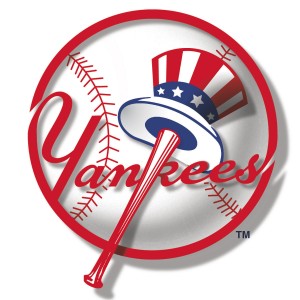 It appears that Broadway plays Lombardi and Magic/Bird were just the beginning. Now producers Tony Ponturo and Fran Krimser, who were behind both of those recent sports-themed Broadway shows, are developing a theater project about one of the most famous sports teams of all time, the New York Yankees.
With the blessing of Major League Baseball and the Yankees themselves, Ponturo and Krimser plan to oversee the creation of a work that will reveal the true personalities, triumphs, and significant private moments behind the legends.
Yankees-Based Theatrical Production Is In The Works
New York Yankees' chief operating officer, Lonn Trost, stated, "It is a thrill that two iconic American institutions, the Yankees and the Broadway Theater, are joining together ... Just as generations of fans have been captivated in their seats at Yankee Stadium, theatergoers will be able to experience the same drama and joy."
This new Yankees-based theatrical work is still in the earliest stages, so there is not yet a creative team, venue, or timeframe set. The producing team's other sports-themed Broadway shows, Lombardi and Magic/Bird, were not hugely successful on Broadway, but they were credited for introducing many sports fanatics to the fun of live theater. Furthermore, these shows are all likely to have long lives outside of Broadway, on tour and in regional theaters.