"Of Mice and Men" Concludes Its Run On Broadway
Of Mice And Men Concluded Its Run At The Longacre Theatre To Enormous Financial Success, Breaking The Theatre's Record For Weekly Box Office Gross.
---
A Magnificent Financial Success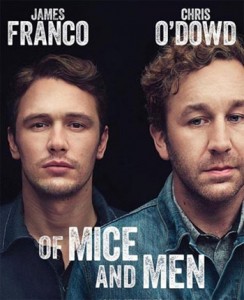 This year's revival of John Steinbeck's Of Mice and Men, starring James Franco, Chris O'Dowd, and Leighton Meester, concluded performances this past Sunday, July 27, 2014. Having begun performances on March 19, 2014 at the Longacre Theatre, the play officially opened on April 16, 2014.
Directed by Anna D. Shapiro (Motherf**ker with the Hat), this production received moderate to positive reviews, but it succeeded in becoming a record-breaking financial hit.
"Of Mice And Men" Recoups After Just 12 Weeks
With a budget of $3.8 million, the play recouped its capitalization in just 12 weeks of its 19 week run. With sales doing well but not extraordinarily throughout the bulk of the run, Of Mice and Men saw a huge upsurge in box office in its final week of performances, earning $1,038,106 over the course of 8 performances.
With just over 100 seats, the Longacre Theatre has never seen a gross this high; in fact, it marks the first time a show in this theatre has broken the million-dollar mark.
First-Ever Broadway Production Filmed For The National Theatre Live Series
The production also locked down another notable achievement in its final weeks. The National Theatre Live series produced by the National Theatre in London, which films live performances to be screened to 500 movie theaters around the world, has chosen Of Mice and Men as the first ever Broadway production to be filmed for its series.
In fact, this is the first time a non-British production has been chosen for this prestigious scheme allowing it to be seen so accessibly worldwide. So far, the National Theatre Live series has filmed and screened 40 productions.
Final Broadway Performance
After the final public performance on Sunday, July 27, 2014, instead of loading out of the theatre on Monday, the crew loaded in the equipment of the National Theatre.
On Tuesday, July 29, 2014, the cast performed the play once more to be filmed, this time for a select group of invited guests. Although this would generally break many union requirements, the show's producers have come to agreement with all the relevant unions.
The Cult Of James Franco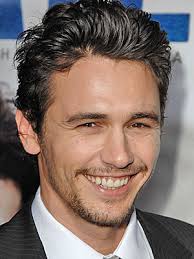 The play earned two Tony Award nominations – those for Best Leading Actor for Chris O'Dowd and for Japhy Weideman for Lighting Design – but it won neither. A notable snub was that James Franco was not nominated for an award, although the press surrounding the show is overwhelming in his regard.
This is possibly because the theatre community resented Franco's entitled egotism, which he displayed prominently on social media following a negative review by the most respected New York Times theatre critic, Ben Brantley. In any event, the show's reviews did not seem to deter ticket buyers, as those who wanted to see the show would not be put off by some niche bad theatre press.
Franco Directs Off-Broadway Show "The Long Shrift"
After all, James Franco's influence is gigantic and increasingly so, as he continues to expand into more and more domains.
During the period in which he was performing in this Broadway show eight times a week, which is usually enough to occupy any actor, he also directed an Off-Broadway show at the Rattlestick Playwrights Theatre called The Long Shrift, not to mention his numerous other commitments ranging from teaching acting in Los Angeles, to running his film production outfit Rabbit Bandini, to performing and directing in numerous film projects. In this light, the cult of James Franco does not seem to be slowing its pace anytime soon, and Broadway is another box he can tick on his infinite list of achievements.
Discount Broadway Tickets
---
---