Jersey Boys Featured in NYC Super Bowl 2014 Event
Broadway Gets Involved In Superbowl 48 With Super Bowl Boulevard And Two Popular Shows Performing On Stage, Rock Of Ages, And Jersey Boys.
---
Broadway Converts Thirteen Blocks Into "Super Bowl Boulevard"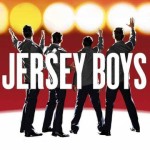 Football's biggest event, the 2014 Super Bowl, is coming up on February 2 in East Rutherford in New Jersey. Broadway is getting in on the celebration for Super Bowl 48. Thirteen blocks of Broadway are being turned into "Super Bowl Boulevard," and on January 29 cast members from Jersey Boys will perform on the Boulevard's Roman Numerals Stage.
The performance, which will start at 6pm, will feature the hit musical's star quartet of Matt Bogart, Richard H. Blake, Drew Gehling, and Joseph Leo Bwarie. The world-famous Rockettes and the Boys Choir of Harlem will also perform that day.
"Rock Of Ages" And "Jersey Boys" Scheduled To Perform
This isn't expected to be the only instance of Broadway getting involved with Super Bowl mania. The cast of Rock of Ages is scheduled to perform on the Roman Numerals Stage on January 30, and again on Super Bowl Sunday outside of MetLife Stadium during the event's official Tailgate Party.
The cast of Jersey Boys are also scheduled to appear at ice hockey Classic at Yankees Stadium between the New York Rangers and New Jersey Devils and a couple of days later at the same venue when the Rangers take on the Islanders. The cast of Jersey Boys will entertain the crowd prior to the game.