New Broadway Shows by Female Powerhouse Singers
Three Musicals Coming To Broadway Are Composed By Great Female Singer-Songwriters: The Cher Show, Jagged Little Pill, And Working Girl.
---
"The Cher Show" Slated For Broadway In 2018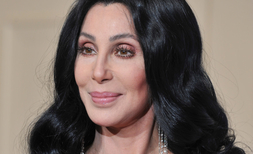 Last week, the pop star, award-winning actress, and glamorous personality Cher tweeted "Just got off phone w/ Writer & Director of musical. There will be performance in theatre with actors, dancers, singers!! It'll be on Broadway 2018."
While many of the details are yet to be revealed, including exact timeline and casting, the creative team for the jukebox musical The Cher Show includes book writer Rick Elice (Jersey Boys, Peter and the Starcatcher), director Jason Moore (Avenue Q, Pitch Perfect), and producer Jeffrey Seller (Hamilton).
Classic Hit Songs Will Be Featured
Incorporating her many hit songs including "I Got You Babe," "Believe," "Gypsies, Tramps and Thieves," "Take Me Home," and "If I Could Turn Back Time," The Cher Show tells the story of Cher's life and rise to fame. The story follows three separate characters who, together, make up Cher's varied life.
These three identities are Babe, when Cher was a teenager falling in love with Sonny Bono, which led to such songs as "I Got You Babe," Lady, when Cher was navigating the music industry as a rising success, and Star, when Cher leaves behind a diverse artistic legacy. In addition to her film, television, and music career, Cher appeared on Broadway once in the 1982 play Come Back to the 5 & Dime Jimmy Dean, Jimmy Dean. While she will not be onstage in The Cher Show, the musical will be the consummate Cher experience, detailing the twists and turns of her long career, which has spanned over 50 years thus far.
"Jagged Little Pill" Reimagines Alanis Morissette's 1995 Album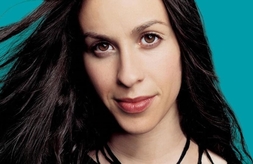 In May 2018, the regional tryout production of the Broadway-destined new musical Jagged Little Pill will begin at American Repertory Theater in Cambridge, Massachusetts.
Directed by ART artistic director Diane Paulus (Waitress, The Gershwins' Porgy & Bess, Pippin), Jagged Little Pill incorporates many of the songs from the rock singer-songwriter's Grammy Award-winning 1995 album, including "You Oughta Know," "Ironic," and "Hand in My Pocket."
Set To Be Released Early Summer 2018
The musical tells a new, fictional story about a multi-generational family, exploring issues of racial and gender identity. The Broadway dates are not yet announced, but if the ART production is a success, we could see Jagged Little Pill on Broadway as early as next summer. Casting has also not yet been announced; however, a developmental reading just took place in New York City with Idina Menzel (Frozen, Rent, If/Then) in the lead role.
Menzel is unlikely to star in the ART tryout production, due to an already announced conflict performing in a new play called Skintight by Joshua Harmon (Significant Other, Bad Jews) in a Roundabout Theatre Company production at the Off-Broadway Laura Pels Theatre. However, given Menzel's star power and her resemblance to Alanis Morissette, there is a chance the Menzel might join for the Broadway premiere, even if she does not perform in the ART debut production. The show has a book by Diablo Cody (Juno) and orchestrations and arrangements by Tom Kitt (Next to Normal, If/Then).
"Working Girl" Adapts 1988 Film With Songs By Cyndi Lauper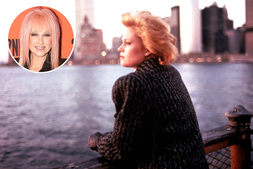 The music of Cher and Alanis may be new to Broadway, but one legendary pop star has already been operating in the Broadway domain for some time. Cyndi Lauper became the first solo woman to win the Tony Award for Best Original Score with the 2013 production of Kinky Boots, which also took home the award for Best Musical.
Lauper has also composed songs for the SpongeBob SquarePants musical coming to Broadway this fall. Lauper is now back at it, composing songs for the theatrical adaptation of the 1988 film Working Girl, which starred Melanie Griffith and was directed by Mike Nichols.
Nominated For 6 Academy Awards
The film Working Girl was nominated for six Academy Awards including Best Picture, and won the award for Best Original Song for "Let the River Run" by Carly Simon. While Simon herself has been involved with Broadway musical composition as recently as the 2016 production of Disaster!, it is Lauper, not Simon, who is on board to compose the songs for the Working Girl musical.
The show has a book by Kim Rosenstock, the playwright of such works as Tigers Be Still, who is also a television writer for the show "New Girl." Set in the 1980s, Working Girl tells the story of a woman named Tess McGill, a secretary in the mergers and acquisitions department of an investment bank on Wall Street, who fights her way to the top in a man's world. While the show's timeline and casting are yet to be announced, it will be a promising addition to the 2018 Broadway season.