"My Fair Lady" Opens to Generally Positive Reviews
My Fair Lady opened to positive reviews at the Vivian Beaumont Theatre at Lincoln Center, starring Lauren Ambrose and Harry Hadden-Paton, directed by Bartlett Sher.
---
Lauren Ambrose and Harry Hadden-Paton Star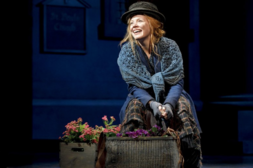 On April 19, 2018,
My Fair Lady
opened at the Vivian Beaumont Theatre at Lincoln Center, where it had been running in previews since March 15, 2018. This production of the classic musical, which has a book and lyrics by Alan Jay Lerner, and music by Frederick Loewe, is directed by Bartlett Sher, who is also the director behind recent Broadway productions such as
Oslo
,
Fiddler on the Roof
,
The King and I
,
The Bridges of Madison County
,
Golden Boy
,
Awake and Sing!
, and
The Light in the Piazza
. The show is choreographed by Christopher Gattelli, whose Broadway choreography credits include the upcoming
The Cher Show
, as well as
SpongeBob SquarePants
,
War Paint
,
The King and I
,
Newsies
,
Godspell
, and
South Pacific
. The show stars Lauren Ambrose as Eliza Doolittle, who was previously on Broadway in the 2006 production of
Awake and Sing!
, as well as the 2009 production of
Exit the King
, and whose screen credits include the television show "Six Feet Under," and films such as
Can't Hardly Wait
,
Where the Wild Things Are
, and
Psycho Beach Party
. Starring opposite Ambrose as Professor Henry Higgins is Harry Hadden-Paton, making his Broadway debut, following his turn on the television show "Downton Abbey," as well as London stage credits such as
Romeo and Juliet
at the Battersea Arts Centre and
Posh
at the Royal Court.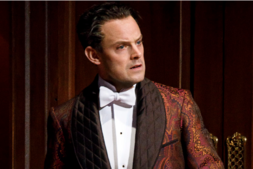 Generally Positive Reviews from the Major Critics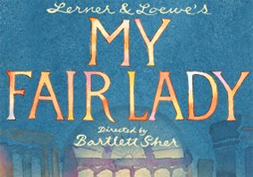 Upon seeing the show prior to opening night, Jesse Green from The New York Times called the revival "plush and thrilling," enjoying how it reveals the character of Eliza to be a "hero" rather than a "puppet," and the musical as "an ur-text of the #MeToo moment." Marilyn Stasio from Variety was a bit more restrained in her praise, calling the revival "jubilant" as well as "meticulously mounted and entirely welcome," but also deemed the casting choice of Lauren Ambrose to be "eccentric." To clarify, she states, "It's a triumph of acting that this non-singer manages to sing like a trouper. But the strain shows." Greg Evans from Deadline was also on the fence, stating that "Ambrose's Eliza is welcome ballast, even even if Henry's crueler bons mot still sting of patriarchy and classism." Jess Cagle from Entertainment Weekly confirmed that the show is "a masterful piece of entertainment," and although he does not believe Ambrose's singing voice is quite as strong as her predecessors in the role, he deems her "a bold and electrifying actress." He went on to say that "her Eliza is more human than any Eliza we've seen before — a woman scarred by life but intent on finding joy." David Rooney from The Hollywood Reporter praised Bartlett Sher as "a director who has proved to be among the very best at chiseling surprising nuance out of vintage musicals," but he also stated that he "never felt fully invested in [the two leads] as characters, coming back repeatedly to the nagging suspicion that neither performer has the star charisma to carry this show."
Strong But Not Excellent Box Office
In the last week of reported box office figures, the week ending April 15, 2018,
My Fair Lady
brought in a weekly gross of $947,803, which represents 72.32% of its gross potential. With a top ticket price of $297.00, the average paid admission was $110.83, and the audience was filled up to 100.0% of its capacity. Over the course of the run so far, the average percentage reached of gross potential has been 76.00%. Therefore, the show does have room for growth, and these mixed to positive reviews may make a slight impact due to increased word of mouth. Still, the revival will need to perform well at the Tony Awards for the box office to rise closer to its full potential.
Discount Broadway Tickets
---
---