"Music Man" May Close in November 2022 to Make Way For "Back To The Future"
The Broadway Juggernaut The Music Man is the Number One Show on Broadway and Now Looks Set to Close in November 2022 Making Broadway History for Hugh Jackman and Sutton Foster

---
Harold Hill in Trouble in New York City?
Broadway mega-hit The Music Man may be taking its final bow later this year. According to Ticketmaster, patrons looking to catch Hugh Jackman's huckster Harold Hill woo Sutton Foster's Marian 'the librarian' Paroo, can only purchase tickets through to the Sunday matinee performance on November 27th, 2022.
While nobody with the production has announced an official closing date, the writing already seems to be on the curtain.
But the numbers just don't add up. If The Music Man is pulling in approximately $3 million per week and selling at 100% capacity, how could the toe-tapping family-friendly juggernaut be in trouble with a capital (and capitol!) T? Well that's probably because its not in financial trouble at all - just too much of a good thing?
Moreover, neither Jackman nor Foster has announced an end date, which makes the ticket matter rather suspicious. Audiences are still flocking to the show and paying absurd prices for tickets. Were it to shutter in the Fall, this would be the first time in Broadway history that a show closes while in the very top overall grossing position. Even Harold Hill would have something to say about that.
Bye Bye Bye? Justin Timberlake MIA
In May of 2022, rumors started circulating via Page Six about former boy-bander Justin Timberlake taking over for Jackman. But while supportive of Timberlake, Jackman denied the hearsay completely, claiming that he knew nothing about it and has no plans to leave the show in November 2022.
However, if Jackman does eventually hand the baton to Timberlake, the already exorbitant ticket prices may skyrocket even further. Justin Timberlake has a massive following who would likely show up in droves for the pop-star-turned-actor's Broadway debut, but his recent Q rating has taken a bit of dive in the last couple of years with some bad albums and awful movie roles.
The 2022 holiday season, with its annual influx of tourists, couldn't be more ideal for such a Broadway event with Timberlake or Jackman, but it may be neither if the show closes.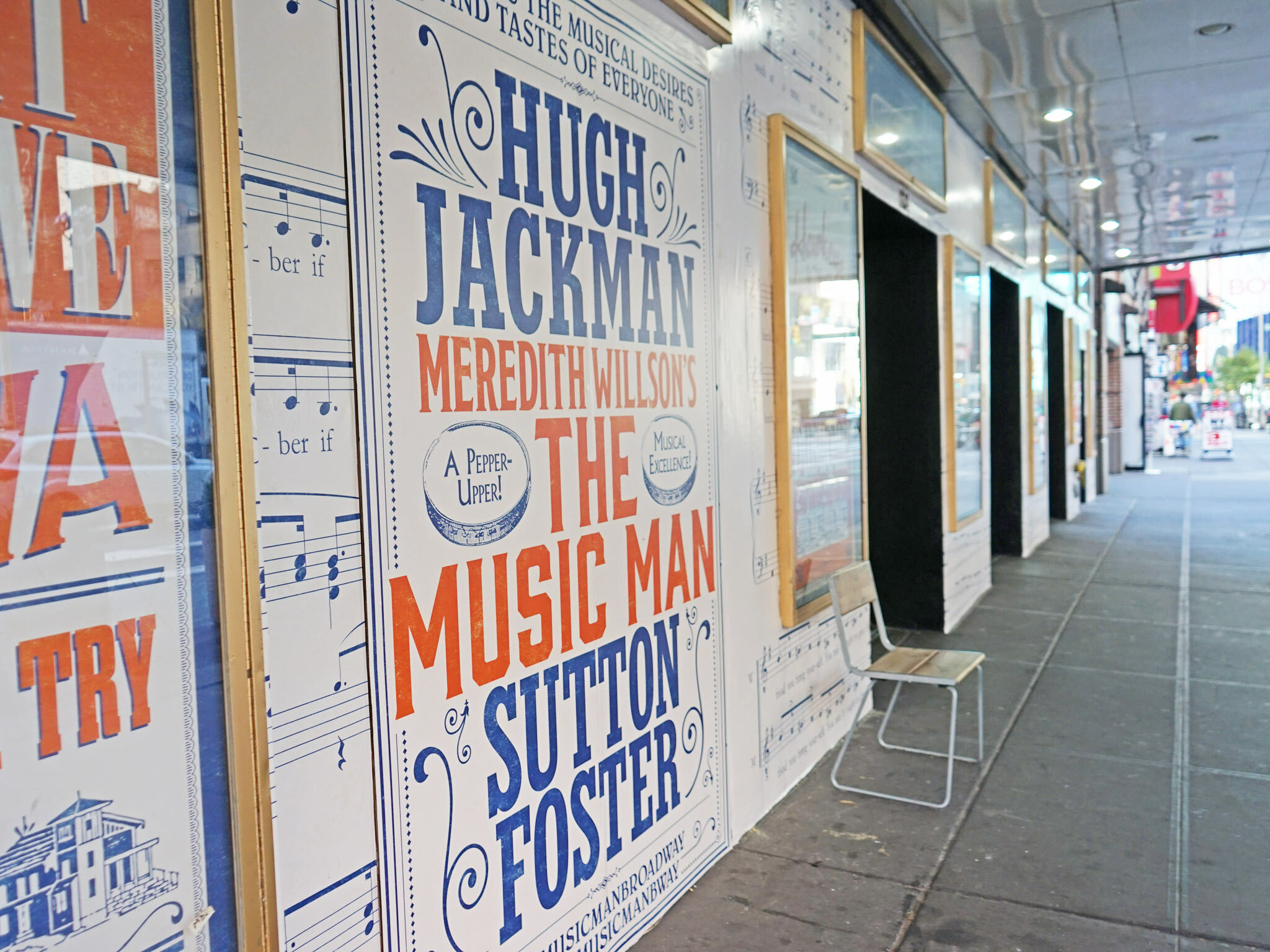 Hugh Jackman's Other Projects
Jackman remains pretty tight-lipped about upcoming projects that could take him away from the Rialto, playing coy with the internet's emotions whenever he gets the chance. Fans have speculated about a cameo appearance in Deadpool 3 but nothing has been confirmed. Film shooting for that typically takes 4 months.
His only publicly announced upcoming project is Koala Man, an adult animated Hulu comedy series. Jackman has joined the voice cast as Big Greg, the most well-liked man in Dapto and head of the Town Council.
While Jackman has yet to confirm his departure from the show , actions may speak louder than words. The Aussie actor did list his West Village triplex for sale just last month. Anyone with a cool $38.9 million to spare can live in downtown Manhattan style, just like Wolverine. It looks like Jackman is finally quitting NYC.
The Future of Broadway
Last month, Back to the Future, the West End hit musical based on the first film of the iconic time-traveling franchise, tweeted its imminent Broadway arrival.
Set to open in the spring of 2023, the production has yet to name a date, casting, or any other logistical details, including which theatre will house the 2022 Best New Musical Olivier Award winner.
Many industry folks speculate, though, that the DeLorean will park at the Winter Garden theatre. If that happens, then Music Man will be long gone as everyone knows Wolverines and cars do not mix well.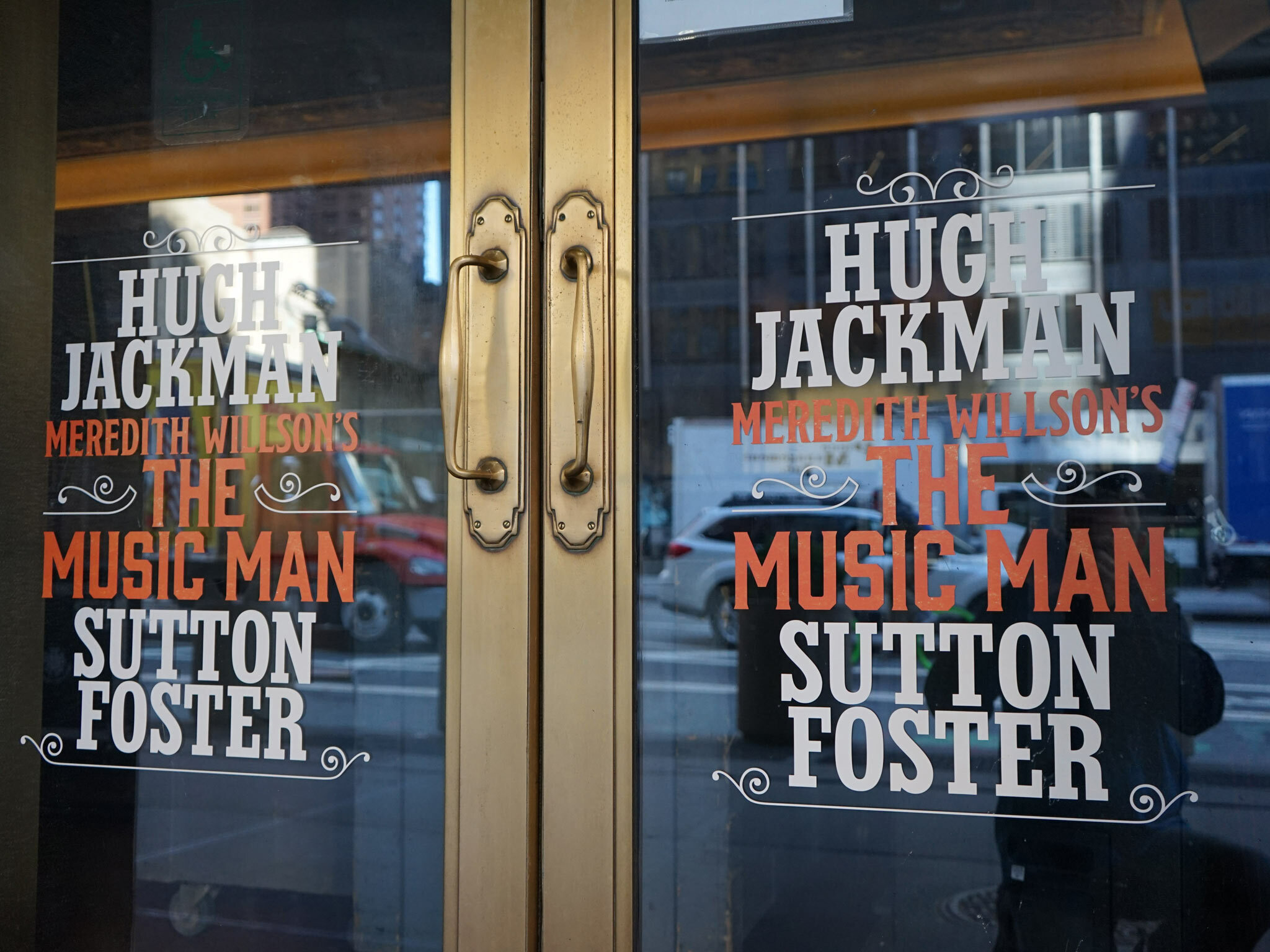 Band Replacements
So why not simply replace Jackman with another megawatt star when he inevitably leaves instead of closing down the crowd pleaser all together? Well, Funny Girl's stunt casting of Beanie Feldstein may be a factor.
Hollywood names may be bankable on the big screen but Broadway is a whole different beast. Feldstein, who showed that she didn't have the theatre chops to carry the long awaited revival, couldn't sing the part.
Enter chanteuse and proven commodity Lea Michele. Broadway audiences expect first-class singers belting to the rafters; Michele's pipes can do that and then some. Since her takeover of Fanny Brice was announced, ticket prices have soared. But it also underscores that she will not be heading in Harold Hills direction any time soon.
Expect Music Man Announcement This Week
Industry insiders expect Music Man to make an announcement this week declaring its intention to either close or replace the leads. Its all up to Hugh Jackman and Sutton Foster if they want to stay on, as everyone else is doing just fine the longer they go. When they choose to quit, the producers then have to decide if they can make enough money with a lesser leading pair. There is nothing like going out on top, expect the show to close.