"Miss Saigon" Revival Closes at the Broadway Theatre
Miss Saigon Wraps Up Its Run On January 14, 2018 After A Run Of Over 10 Months Starring Newcomer Eva Noblezada, Who Is On Her Way To A Long Successful Career.
---
Eva Noblezada Made Her Broadway Debut In Musical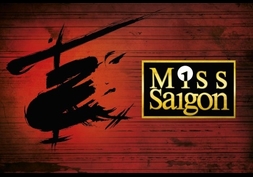 On March 1, 2017, the revival of Miss Saigon began previews at the Broadway Theatre, ahead of its official opening night on March 23, 2017. At the end of this week, following 24 previews and 340 regular performances, Miss Saigon will play its final performance on Sunday, January 14, 2018.
This musical, which had its world premiere in 1989 in London, has music by Claude-Michel Schönberg, and lyrics by Richard Maltby, Jr. and Alain Boublil, adapted by the original French text by Boublil, with additional lyrics by Michael Mahler.
Creative Collaboration
This production was directed by Laurence Connor, whose previous Broadway credits include School of Rock – the Musical, and Les Misérables. Like Miss Saigon, Les Misérables is also a collaboration between Claude-Michel Schönberg and Alain Boublil. This revival starred several Broadway newcomers, with Broadway debuts made by Alistair Brammer in the role of Chris, Jon Jon Briones in the role of The Engineer, and Eva Noblezada in the role of Kim, among others.
The role of Kim was originated by Lea Salonga, first in the West End and then on Broadway, who won both the Laurence Olivier Award and the Tony Award for her performance, and who can presently be seen on Broadway in Once on This Island.
Mixed Reviews And Mediocre Box Office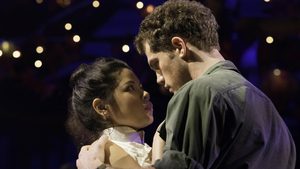 The London revival of Miss Saigon the preceded this Broadway revival earned fabulous reviews. However, the Broadway production was not so fortunate. When Ben Brantley of The New York Times reviewed the show, he deemed it time-warped, and compared it to a historical diorama.
Matt Windman from AM New York disagreed, remarking that Miss Saigon is even more relevant today than when it premiered in 1991 at the same theatre. David Rooney of The Hollywood Reporter agreed that this era is an apt time to revive this story of greed and the military-industrial complex.
Leaves Something To Be Desired
However, Breanne L. Heldman from Entertainment Weekly admitted this production had grit but conceded that it is pretty schmaltzy. In addition, Robert Kahn of NBC New York had felt the orchestrations could overpower the performances, and that the central relationship between Kim and Chris leaves something to be desired, which lessens the impact of the finale.
Given these mixed reviews, and the mixed appeal of a revival without any huge box office factors (such as Bette Midler in the revival of Hello, Dolly!), the box office was not particularly strong throughout the run. The show began with some promising figures, bringing in 76.08% of its gross potential in its first partial week of previews. However, the box office soon began to stall, and the show will close without recouping its capitalization.
This Is Just The Beginning For Eva Noblezada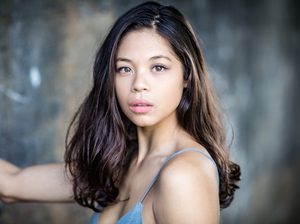 When Eva Noblezada was first discovered for this role, she was only 17 years old. She then went on to earn a Tony Award nomination for the part, having the good fortune to compete alongside much more experienced actresses Christine Ebersole for War Paint, Patti LuPone for War Paint, Denee Benton for Natasha, Pierre & The Great Comet of 1812, and Bette Midler for Hello, Dolly!, who went on to win the award.
Upon the closing of Miss Saigon, Noblezada still has a long career ahead of her at the age of 21. Even during the run of Miss Saigon, Noblezada has been performing in a solo cabaret show called Girl No More at Green Room 42 on her nights off on the show.
Solo Show Extended
Due to strong ticket sales, that show was extended, and she played her final performance of the solo show on January 10, 2018. In this show, she sang hits from Amy Winehouse to Frank Sinatra. She also recently took part in a private industry reading of King Kong, a large-scale musical coming to Broadway, for which the cast has not yet been announced.
Therefore, it is very possible the Noblezada may star in that musical as well. As for Miss Saigon, a national tour will take place starting fall 2018, launching from the Providence Performing Arts Center in Providence, Rhode Island.