Michael Jackson Broadway Musical in Development
A Michael Jackson Musical Is In Development To Bow In New York In 2020, With Book By Lynn Nottage, Ad Directed By Christopher Wheeldon.
---
A New Jukebox Show Featuring the Songs of the King of Pop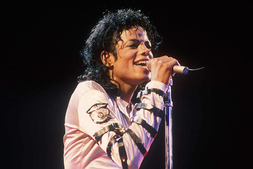 Michael Jackson may be a controversial cultural figure, but the impact of his music is undeniable. From his days performing with four of his older brothers in the Jackson 5, to his incredibly influential solo career, he has performed songs that have become inextricable parts of the fabric of American cultural history.
His 1982 album "Thriller" is the best-selling album of all time, with estimated sales of over 66 million copies, which features songs including "Beat It," "Billie Jean," and "Thriller." His 1987 album "Bad" then became the first album in the country to spawn five singles that made it to number one on the Billboard charts; these singles are "I Just Can't Stop Loving You," "Bad," "The Way You Make Me Feel," "Man in the Mirror," and "Dirty Diana."

Controversy Surrounding Michael Jackson
The controversy emerged in the 1980s due to his changing physical appearance, which included artificially whitening his skin, as well as his relationships and behavior. His first child sexual abuse scandal surfaced in 1993, and these charge rose to a climax in 2005, which he was tried and acquitted of further allegations. Even though he was technically vindicated from these charges, the memory of these accusations remain permanently adhered to his legacy.

In 2009, while he was preparing for his comeback tour, Jackson died of cardiac arrest due to drug overdose. Nevertheless, for many years, Jackson has ranked the top earning deceased celebrity, and his impact remains visible in culture and media around the world. It is therefore fitting that Broadway, home to an increasing number of jukebox musicals in recent years, would be considered as a home for the music of Michael Jackson.
Lynn Nottage Writing the Book, Aiming for 2020 New York Run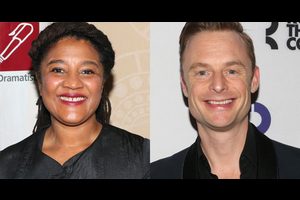 While a specific production has not been announced, the show is expected to have a New York premiere in 2020. It is unclear whether that will be straight to Broadway, or a tryout out-of-town or Off-Broadway.
The show is being developed by the Michael Jackson Estate and Columbia Live Stage. While casting has yet to be announced, the book is being written by two-time Pulitzer Prize winner Lynn Nottage, who won that top honor for her plays Sweat (2015) and Ruined (2008).

The notable Nottage
The only woman ever to have been awarded the Pulitzer Prize for Drama, other works include Crumbs from the Table of Joy (1995), Por'Knockers (1995), Mud, River, Stone (1997), Las Meninas (2002), Intimate Apparel (2003), Fabulation, or the Re-Education of Undine (2004), By the Way, Meet Vera Stark (2011), and Mlima's Tale (2018). Of these works, only Sweat has been produced on Broadway.

Wheeldon to direct and choreograph
The director and choreographer of the Michael Jackson musical will be Christopher Wheeldon, who won the Tony Award for Best Choreography for An American in Paris, which he also directed, and formerly he also choreographed Sweet Smell of Success on Broadway in 2002.

Beyond Broadway, however, Wheeldon's career has encompassed awards including the Prix de Lausanne Gold Medal, the Mae L. Wien Award from the School of American Ballet, the Martin E. Segal Award from Lincoln Center in New York City, the London Critics' Circle Award, the American Choreography Award, and the Olivier Award.

High Expectations For The Man In The Mirror
Therefore, while a lot of work still needs to be done to build the creative team and cast for the Michael Jackson musical, including coming up with a title, the creative team is shaping up to be quite accomplished. Along with the musical catalogue of Michael Jackson, this musical has the makings of a good show indeed. Then again, that's what all jukebox musicals seem at their conception.
Discount Broadway Tickets
---
---