Mayor's Office Launches Spotlight on Broadway Website
The NYC Mayor's Office Launches Spotlight On Broadway, A New Website Showcasing The Broadway Theater District With Informative Videos On 5 Theaters And Plans For A Full Launch In 2013
---
New York City Mayor's Office Illuminates Broadway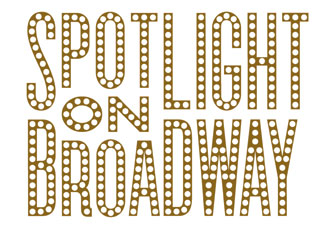 The New York City Mayor's Office is shining a "Spotlight on Broadway" with a brand new website designed to highlight the Broadway theater district. Currently SpotlightonBroadway.com, which launched today, September 9, features informative videos on five Broadway theaters (Al Hirschfeld Theatre, August Wilson Theatre, Booth Theatre, Majestic Theatre, and the Richard Rodgers Theatre). Videos on the rest of Broadway's theaters are expected to appear in 2013, when the site has its full launch.
The videos are designed to be more than simple promotional videos. Incorporating interviews, photos, and historical information, the videos are much like short documentaries that create an archive of Broadway's past and present. The Spotlight on Broadway website has been unveiled in conjunction with the announcement of the NYC Mayor's Office of Media and Entertainment's Spotlight Awards, which honor people who have contributed to the Broadway theater for 10 or more years in the following areas: Industry Support, Actors, Behind-the-Scenes Talent, and Producers.
Spotlight Awards Honor Broadway Legends
The recipients of this year's Spotlight Awards, which were announced at the Times Square "Broadway on Broadway" concert today, include musical theater legend Chita Rivera; composer Charles Strouse; actress Arlene Dahl; actor-director-choreographer Tommy Tune; actor and Actor's Equity Assocation president Nick Wyman; International Alliance of Theatrical Stage Employees president Matthew D. Loeb; Nederlander Organization chairman James M. Nederlander; and general manager Nina Lannan.