"Marvin's Room" Finally Finds Its Way to Broadway
Janeane Garofalo And Lili Taylor Star In Scott Mcpherson's Play Marvin's Room Directed By Anne Kauffman At The American Airlines Theatre.
---
The Long-Awaited Broadway Premiere Of Scott McPherson's 1990 Play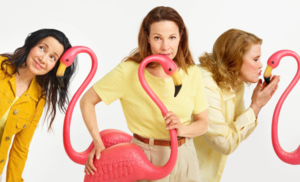 Today, June 8, 2017, Marvin's Room begins previews at the American Airlines Theatre, where The Price recently wrapped up its run. Scott McPherson wrote Marvin's Room in 1990, when its world premiere took place at the Goodman Theatre in Chicago, Illinois, where he lived at the time.
Later that year, the play was mounted at the Hartford Stage in Connecticut, and in November 1991, the show began Off-Broadway at Playwrights Horizons, where it played until February 23, 1992. At that time, the show did not transfer to Broadway.
AIDS Crisis In Chicago
Later that year, on November 7, 1992, Scott McPherson died due to complications from AIDS. At the time of his death, he had written just three plays; the first two were Til the Fat Lady Sings, which was produced at his alma mater Ohio University, and Scraped, which was produced in 1986 at the Organic Theatre.
Since 1981, he had been living in Chicago, where he also acted in two productions: The House of Blue Leaves and The Normal Heart, the latter of which concerns the AIDS crisis. Marvin's Room was then revived in 1994 at the Tiffany Theatre in Los Angeles, and in 1996, a feature film of the work was directed by John Guare, starring Meryl Streep, Leonardo DiCaprio, Diane Keaton, and Gwen Verdon.
25 Years In the Making
Now finally, 25 years after McPherson's death, his life's work Marvin's Room has finally arrived on Broadway. The play takes place in Florida and concerns two sisters, Bessie, their father's virtuous caretaker who has leukemia, and Lee, an unstable free spirit who does not help with the caretaking. Informed by McPherson's experiences living with AIDS and also caring for older relatives, the show explores an unsentimental reality with hope and absurd humor.
Janeane Garofalo And Lili Taylor Star In Anne Kauffman's Production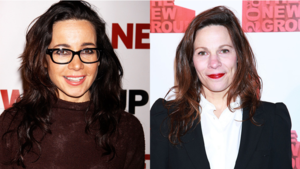 This Roundabout Theatre Company production is directed by Anne Kauffman, the highly praised Off-Broadway director who is making her Broadway directorial debut, along with this play that had its world premiere 27 years ago.
In addition to being a founding member of the theatre troupe The Civilians, Anne Kauffman is well-known for crafting subtle, sensitive interpretations of works, often of new plays. Her past collaborations include Adam Bock's The Thugs, for which she received an Obie Award in 2007, Amy Herzog's Belleville, Lisa D'Amour's Detroit, Jordan Harrison's Maple and Vine, David Adjmi's Stunning, and Dan LeFranc's Sixty Miles to Silver Lake.
Star-Studded Cast
In 2015, Kauffman received an Obie Award for sustained excellence of direction. The cast for this production of Marvin's Room is no less notable. The role of Bessie is played by Lili Taylor, who is well-known for her work in such films as Mystic Pizza, Say Anything…, Short Cuts, and I Shot Andy Warhol. The role of her sister, Lee, is played by Janeane Garofalo, making her Broadway debut; she is well-known for such films as Wet Hot American Summer, Reality Bites, Steal This Movie!, The Truth About Cats and Dogs, and television shows such as The Ben Stiller Show, The Larry Sanders Show, and Saturday Night Live.
The cast is rounded out with Celia Weston (The Last Night of Ballyhoo, True West) as Ruth, Jack DiFalco (Yen) as Hank, Carman Lacivita (Cyrano de Bergerac) as Bob and Marvin, Nedra McClyde (Jessica Jones) as Dr. Charlotte, Luca Padovan (School of Rock) as Charlie, and Triney Sandoval (Macbeth) as Dr. Wally.