Manilow on Broadway Adds Performances
The Limited Engagement Run Of Manilow On Broadway, Adds An Additional Two Weeks Of Performances To The Schedule With Opening Night On January 24th
---
Fans Can't Get Enough Of Barry Manilow On Broadway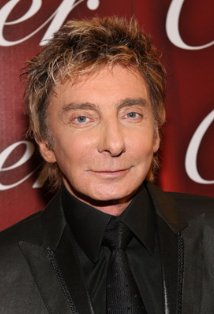 Grammy Award winning songwriter and performer Barry Manilow has had to add performances to his upcoming Broadway run at the St. James Theatre. The limited engagement originally set by the music icon for his show Manilow on Broadway apparently wasn't enough for his fans, so two additional weeks have been added to the schedule and those tickets are now on sale through Telecharge.
A native of Brooklyn, Manilow attended New York College of Music and Juilliard. Today he has the distinction of being the top Adult Contemporary chart artist of all time, having had an incredible 25 consecutive Top 40 hits from 1975 to 1983.
Manilow's Hit Songs
Among the songs that he is most noted for are "Looks Like We Made It," "Even Now," "Could It Be Magic," "Copacabana (At the Copa)," and "Mandy". Manilow on Broadway begins on Broadway on January 18, with opening night on January 24.
The Broadway concert event will play a limited engagement running through February 23. Tickets are $50-$350. Visit ManilowOnBroadway.com to find out more.