Mandy Patinkin Exits "Great Comet" Before Entering
Natasha Pierre And The Great Comet Of 1812 Is In Rocky Waters, Facing A PR Nightmare As Mandy Patinkin Was Announced To Replace Oak Onaodowan As Pierre.
---
Fans Expressed Outrage About Booting Of Okieriete Onaodowan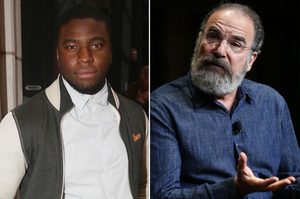 Natasha, Pierre and the Great Comet of 1812 is a new musical with book, music, and lyrics by Dave Malloy, which was nominated for the most Tony Awards of any show this season. For the first 10 months of the run, the lead part of Pierre was played by the Grammy Award winning performer Josh Groban.
Groban's fans flocked to the theatre, making this unlikely musical about a specific section of the epic novel War and Peace a surprise hit. However, ever since Groban departed the show on July 2, 2017, the waters have been rocky for this musical.
Praise For Diverse Casting
It was announced to great fanfare that Groban would be replaced by Okieriete "Oak" Onaodowan, whose greatest claim to fame was playing both Hercules Mulligan and James Madison in the Broadway production of Hamilton for the first six months of that show's run. The general response to this announcement was excitement, and in particular there was great support for the Natasha, Pierre producers' choice of diverse, color-blind casting.
Following a week-long hiatus in which the original star and creator, Dave Malloy, briefly performed the role, Oak Onaodowan began his run as Pierre on July 11, 2017, with the intent to stay until September 4, 2017. However, this past week, it was announced that the veteran Broadway star Mandy Patinkin would replace Oak on August 15, 2017, causing the newly minted Pierre to cut his run short. At once, the internet lit up with outrage, much of it centered around accusations of racism, so much so that Patinkin stepped away from the production only two days later.
Dave Malloy Explains This Show Needs A Star To Survive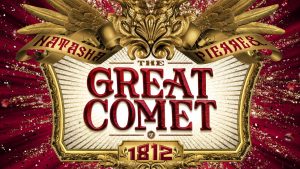 In a series of disheartened tweets on Friday, the show's creator Dave Malloy attempted to explain to his fans why this decision was made to replace Oak Onaodowan with Mandy Patinkin, and that it had nothing to do with racism.
"The show was in desperate shape," he said. Sales were "catastrophically low. Show would have closed… It's apparently a weird show. Turns out it needs a name to sell it." He also deflected blame off of Mandy Patinkin, stating that "Mandy is a beautiful legend. Had no idea. He didn't ask to out Oak, the show asked him to come asap because we were on brink of closing." He also stated that he "missed the racial optics of it," and that he has "nothing but love and artistic awe for Oak."
In Need Of A Big Name Star
As it stands, Oak had announced that he would not be returning to the show after August 13, 2017, which was to be his last performance once Mandy replaced him. However, with Mandy backing out of the show due to pressure from the press and social media, Natasha, Pierre is left without anyone to be in the show in 2 weeks' time.
This is a serious problem, not only because the show needs someone to play Pierre, as Malloy could always bridge through any hiatus periods, but also because according to Malloy, without a star in the role of Pierre, the sales will quickly dissipate and the show will promptly close. Even with Patinkin out of the picture, Oak will not be so prideless as to jump back into the role after this debacle.
The Power Of A Star
Instead, the producers are scrambling to fill in this missing piece, and what actor would possibly agree to play the part now? It will likely fall to Dave Malloy, downtrodden about the turn of events as he is, unless either Oak can be persuaded to give in and return.
Perhaps the press hiccup from this development will ironically spur Oak's fame, which was the original problem to begin with. This goes to show how powerful a star can be in the life of a show, especilly one as innovative and unique as Natasha, Pierre and the Great Comet of 1812.