"Lord of the Dance: Dangerous Games" Starts at the Lyric Theatre
Lord Of The Dance: Dangerous Games Began Performances On Broadway At The Lyric Theatre, It Is Choreographed, Directed By, And Starring Michael Flatley, And Is Selling With Mediocre Success
---
Michael Flatley of "Riverdance" Fame Brings New Show to Broadway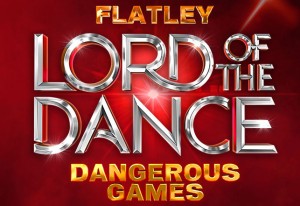 On November 7, 2015, Lord of the Dance: Dangerous Games began previews at the Lyric Theatre, the gigantic venue that has housed such shows as Spiderman: Turn Off the Dark and On the Town. This Irish dance-based show marks the Broadway performing debut of Michael Flatley, the Irish dancer and choreographer who had originated the Irish dance choreography of Riverdance, which ran on Broadway in from March 2000 to August 2001.
In addition to choreographing the moves, Michael Flatley also performs in Lord of the Dance: Dangerous Games, which is a riff off of Lord of the Dance, the Irish show that played in the United Kingdom in the 1990s. This version of Lord of the Dance, subtitled Dangerous Games, comes to Broadway following a six-month run in London's West End at the Dominion Theatre, and a subsequent run that is currently running in London's Playhouse Theatre until January 2016.
Modern Technology, Holographs and Acrobats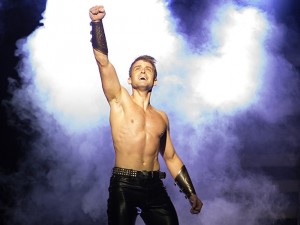 This show is modernized through the use of technology such as holographs, dancing robots, and special effects lighting. The choreography consists of both Irish Dancing and acrobats, in a stadium-style show not entirely unlike Cirque du Soleil. With a score by Gerard Fahy, this show represents the first time Michael Flatley has performed on the Broadway stage. Of Irish origin, Flatley first came to wider international fame with Riverdance, which premiered in the Eurovision Song Contest as the intermission act.
The night before the show was to premiere for its first full run in London, the producers replaced Flatley due to disagreements about the creative direction of the show. Therefore, for him to appear as the revered performer as well as choreographer in the Broadway production is a significant occasion. Other dancers include Nikita Cassidy, Morgan Comer, Giada Costenaro Cunningham, Tom Cunningham, Sophie Evans, Valerie Gleeson, and Caroline Gray.
Mediocre Box Office at the Very Start of the Broadway Run
In the first week of previews, Lord of the Dance: Dangerous Games played a half week of four performances. In this time, it brought in a weekly gross of $231,662, representing just 30.17% of its gross potential. With a top ticket price of $225.00, the average paid admission was $52.25, and the average percentage of audience capacity was 58.5%. Therefore, the show is not selling like hotcakes, as a great amount of discounting is taking place to get the average paid admission down so low.
The Lyric Theatre is notoriously difficult to fill to even moderately full capacity, as the enormity of the venue makes it tricky to stage most Broadway shows. Lord of the Dance: Dangerous Games is an alternative type of show for Broadway, which might allow it to thrive creatively in the Lyric Theatre, but still makes it difficult for Broadway theatregoers to choose to attend this show over all others. Nevertheless, the show is still early in its run, and word of mouth may spread to improve box office over time.