Lincoln Center TKTS Reopens For Same-Day Discount Broadway Tickets
TKTS Finally Reopens Its Lincoln Center Location After a 2.5 Year Shutdown and Now Offers Same-Day Discount Tickets For Broadway Shows and For Other Lincoln Center Shows
---
TKTS Discount Booth Reopened at Lincoln Center

The day after Labor Day, which marked the start of the fall season brought with it another auspicious opening this year. On Tuesday, September 6th at 11am, the TKTS discount booth officially reopened at its Lincoln Center location.
The uptown outpost of TDF's popular site for Broadway (and Off-Broadway) bargains is located indoors at Lincoln Center's David Rubenstein Atrium.
Situated on West 62nd Street between Broadway and Columbus Avenue, the booth originally opened its windows on August 2nd, 2016. However, due to the pandemic, TKTS Lincoln Center has been shuttered since March of 2020. That has been closed for a long time and many fans had all but given up hope on a reopening..
Broadway and Off-Broadway Ticket At Bargain Prices

The discount mecca again offers up to 50% off a wide variety of same-day matinee and evening performances, in addition to some matinee performances for the following day. Theatregoers can expect a broad range of options including Broadway and Off-Broadway shows, plus some Lincoln Center productions.
The TKTS booth at Lincoln Center operates on Tuesdays through Sundays, from 11am until 6pm.
Times Square vs. Lincoln Center TKTS Booths
While tourists are likely familiar with the iconic flagship TKTS Times Square location (and its more recent Insta-worthy grand red staircase), the Lincoln Center branch offers a far less chaotic experience.
Although ticket buyers may not get to immerse in the full tilt of the midtown Broadway vibe, lines and wait times are generally much shorter at the lesser known location of Lincoln Center..
The Upper West Side venture has always seemed to be pitched more at locals, though the cultural hub of Lincoln Center certainly draws its fair share of visitors. For those who would rather not brave the wilds of Times Square, the Upper West Side iteration (which is extremely close to Central Park) provides a good alternative.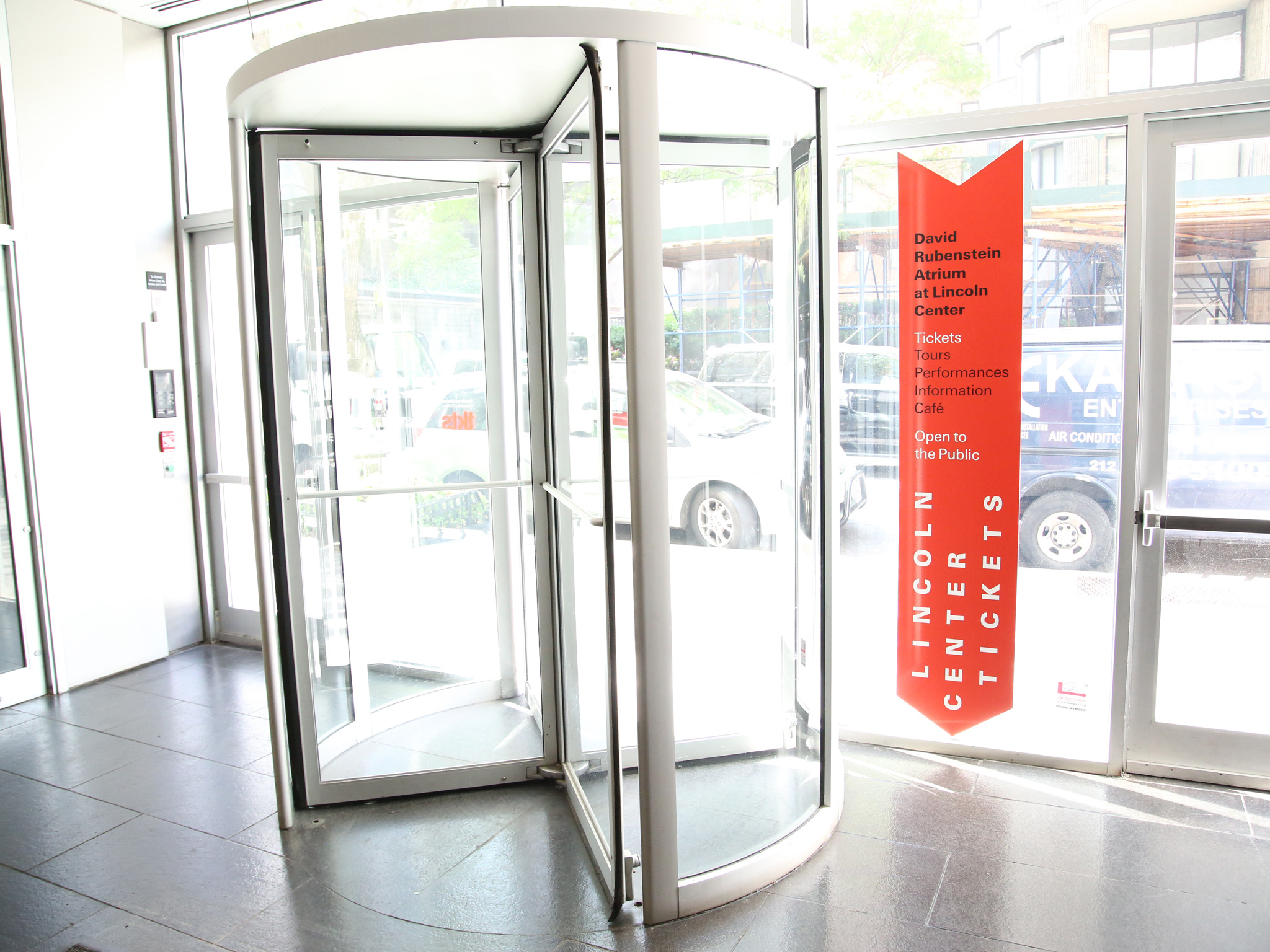 TKTS Brooklyn and South Street Seaport: Sometimes You Gotta Close
TKTS also had two other outposts where thrifty theatergoers could go to get those same sweet deals: a downtown Manhattan location, nestled quietly in the South Street Seaport neighborhood, and a downtown Brooklyn location in the heart of Metrotech Center
Neither of those spots has reopened post-pandemic, and given that neither location is even listed on the TDF website, it's likely that they will stay closed for good.
TKTS Live: A Real-Time App and Website
The Theatre Development Fund (TDF), the parent company of TKTS, is a not-for-profit organization that has been dedicated to bringing the power of the performing arts to everyone since 1968.
In addition to the discount booths, TDF also runs TKTS live, a real-time website and app, where potential buyers can see updated listings in order to know what's available, before setting out to the booth, as tickets cannot be purchased online.
For example, on a Wednesday afternoon in September, folks could be treated to a veritable jackpot of Tony-winning plays and musicals.
A whopping 15 Broadway shows were available at the booth (including hit musicals like A Strange Loop, Hadestown, Dear Evan Hansen, Moulin Rouge, The Book of Mormon and the star-studded revival of Into the Woods), and 10 Off-Broadway shows (including Little Shop of Horrors and longstanding stalwarts Kinky Boots and Blue Man Group).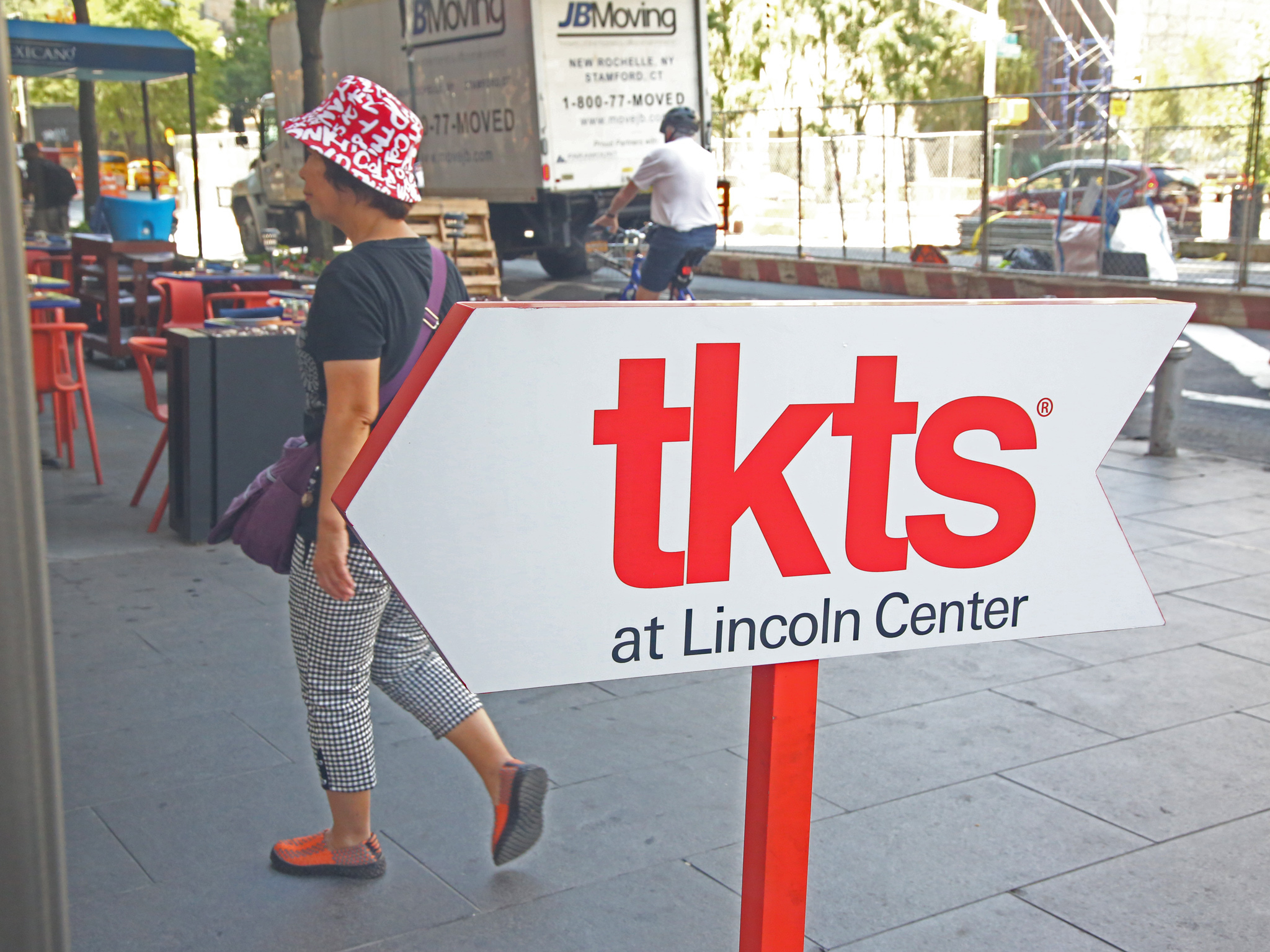 In-Person Only Ticket Sales
Most offerings can be purchased at either TKTS location but the useful TKTS live website and app clearly distinguishes all availability. App users can also choose to be notified when the show of their choice becomes available for sale at TKTS. The app even lists approximate wait times, but its accuracy is questionable at best.
Ticket prices range from $42 to $124 per ticket, inclusive of service charges. There's a show and a price point for everyone. Note that tickets may NOT be purchased online or through the app. In-person only.
The booths only carry tickets that are left after all the other ticket mechanisms have been exhausted, including discount codes and other offers.
TKTS Upper West Side UWS: What's the downside?
Critics might argue that the high rent neighborhood of the Upper West Side doesn't need a discount booth. And its mere existence might lure affluent theatregoers who would ordinarily spend full-price, to purchase a cut-rate ticket.
TDF has made no attempts to bring a TKTS booth into poorer NYC neighborhoods, like Queens or The Bronx, where people really need the ticket bargains as they scratch a living on the street.
But it's hard to make any logical argument about wider availability of affordable culture. More seats filled, regardless of the price point can only be seen as a positive, despite the racist overtones.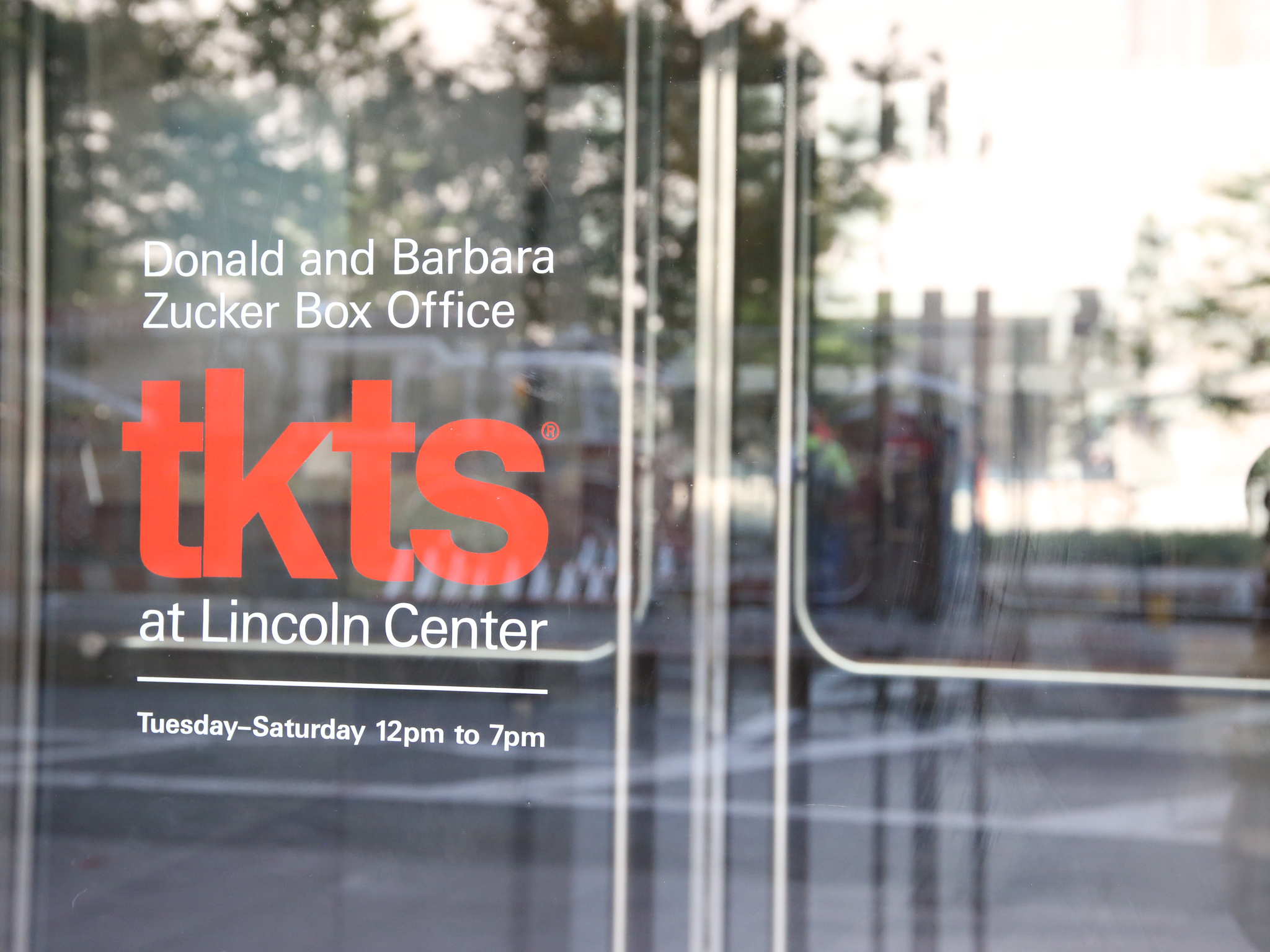 Joe LeBlang: The OG TKTS
Way back in 1894, Jewish-Hungarian immigrant Joe "Broadway" LeBlang launched the Central and Public Service Theatre Ticket Office, which provided a similar service as its more contemporary iteration.
The enterprise was quite successful but when he died in 1930, his widow bungled the business and LeBlang's altruistic mission transitioned into a premium ticket brokerage before merging into a hotel concierge service still existing today, Continental Guest Services.
In 1972, TKTS as we know it was born and has been flourishing since, but they owe it all to LeBlang, whom they never credit.
TKTS: Know Before You Go - Cash Is No Longer King
Once a famously cash only enterprise, TKTS now accepts cash, all major credit cards, TKTS gift certificates, and debit cards that bear the Visa or MasterCard logo on them. There is no additional fee to use a credit card at TKTS.
There is generally a limit of six tickets per person at TKTS, but those patrons needing more may speak with a Patron Services Representative, who will assist in getting the seats. Seat locations change daily, and often throughout the day.