Kristin Chenoweth's "Love Letter to Broadway" Closes
Kristin Chenoweth Concluded Her Solo Performance Show My Love Letter To Broadway This Past Week At The Lunt-Fontanne Theatre.
---
Solo Concert Series Wrapped Up Limited Engagement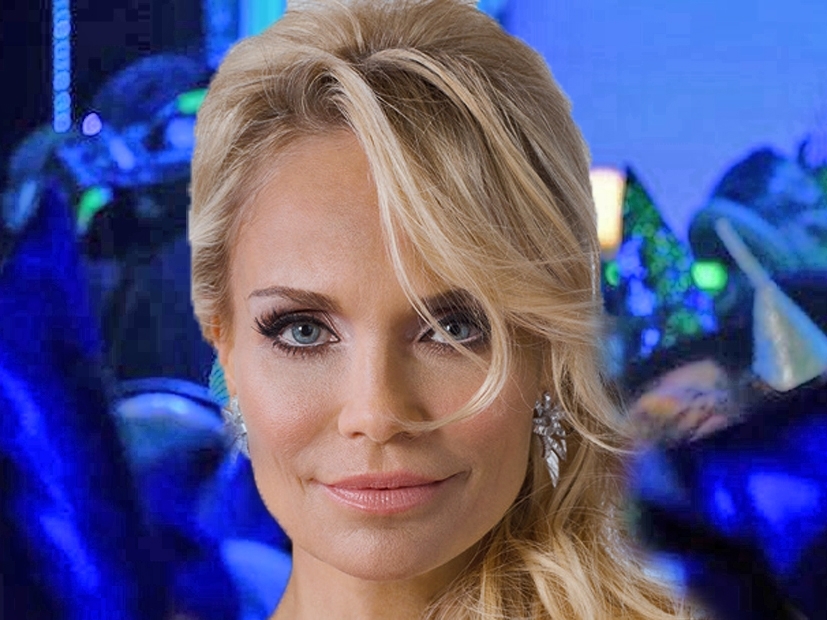 Kristin Chenoweth is known for many things. She was Sally in the 1999 production of You're a Good Man, Charlie Brown, for which she won the Tony Award for Best Performance by an Actress in a Featured Role in a Musical.
She originated the role of Glinda in Wicked, and went on to receive a nomination for the Tony Award for Best Performance by an Actress in a Leading Role in a Musical, which ended up going to her co-star, Idina Menzel in the role of Elphaba.
Kristin Chenoweth's Successful Career
She was also nominated for the same award for the 2015 production of On the Twentieth Century, and she played Fran Kubelik in the 2010 production of Promises, Promises. She has also forayed into television, where she played Carlene Cockburn in the 2012 season of "GCB," as well as April Rhodes on "Glee," over the course of five episodes from 2009 to 2014.
For a non-musical turn, she appeared as Annabeth Schott in "The West Wing" over the course of 34 episodes from 2004 to 2006. She is also a successful recording artist, starting with her debut solo album in 2001, Let Yourself Go, and most recently culminating with the 2016 release The Art of Elegance.
Chenoweth Took Over The Lunt-Fontanne For 12 Performances
From November 2 to 13, 2016, Kristin Chenoweth performed her solo concert, My Love Letter to Broadway. Prior to this run, Frankie Valli did his own solo turn in Frankie Valli and the Four Seasons on Broadway. Between when Finding Neverland closed on August 21, 2016, and when Charlie and the Chocolate Factory will begin performances on March 28, 2017, James L. Nederlander, the proprietor of the Nederlander slew of theatres, has chosen to fill the vacant Lunt-Fontanne with a sequence of solo concerts and events.
It is expected that more of such concerts will be announced shortly. For the wardrobe, Kristin Chenoweth chose Christian Siriano, the youngest winner ever of "Project Runway." This is the designer's first foray into Broadway, and he intends to try his hand again with larger projects in the future.
Critics Love Chenoweth's Voice
The reviews of Chenoweth's performance were laudatory, with a lot of praise for her superb and subtle voice. She performed selections from her new album, The Art of Elegance, such as "A House is not a Home," "I Get Along Very Well Without You," and "Smile." She also sang Broadway favorites such as "Dance Ten, Looks Three" from A Chorus Line, "A Quiet Thing" from the Kander and Ebb musical Flora, the Red Menace, and "Bring Him Home" from Les Misérables.
A Successful Box Office Venture For Chenoweth
Over the course of twelve performances, you need an exciting solo star to fill the house every night. Kristin Chenoweth did a commendable job on that front. There were two weeks each of six performances, and the second sold better than the first. In the first week, the show brought in $851,694, which represented 77.98% of its gross potential. That week had an average paid admission of $106.96, and the audience capacity was filled up to an average of 88.2%.
In the second week, the weekly gross was $1,003,265, which represented 91.86% of its gross potential. There was an average paid admission of $120.15, and audience capacity was filled up to 92.5%. All in all, this was a 4.3% increase from the first week to the second week in ticket sales. In any case, Kristin Chenoweth brought down the house, and will surely return to Broadway again soon.