Kristin Chenoweth Opens in 'For The Girls' for 8 Broadway Performances
Emmy And Tony Winner, Kristin Chenoweth, Returns To Broadway For a Limited-Time Performance In 'For The Girls' Concert Style Show Promoting Her Latest Tribute Album
---
Kristin Chenoweth Takes Center Stage In For The Girls

'For The Girls' is a concert styled music show featuring Kristin Chenoweth, taking place at Broadway's Nederlander theatre. The show opened on November 8th, 2019 and closes November 17th, 2019. The somewhat stilted schedule runs for a total of eight shows, four of which are played between November 8th and November 10th. The second set of shows are played between November 15th and November 17th, 2019.

Chenoweth covers songs that were originally performed by some of her favorite female musical inspirations, and sings them in a tribute to them. For eight total showings, she sings songs like Whitney Houston's "I Will Always Love You", Peggy Lee's "I'm A Woman" and Lesley Gore's "You Don't Own Me". This show is intended to promote Chenoweth's newest album of the same name.

Possible Guest Stars
Rumors about A-list guest singers, who would join her for the show on select performances, like Ariana Grande and Reba McEntire (who are both featured on the album), have been making their way around the Broadway "insider" community, but these may be false rumors to sell tickets on the speculation of a special appearance.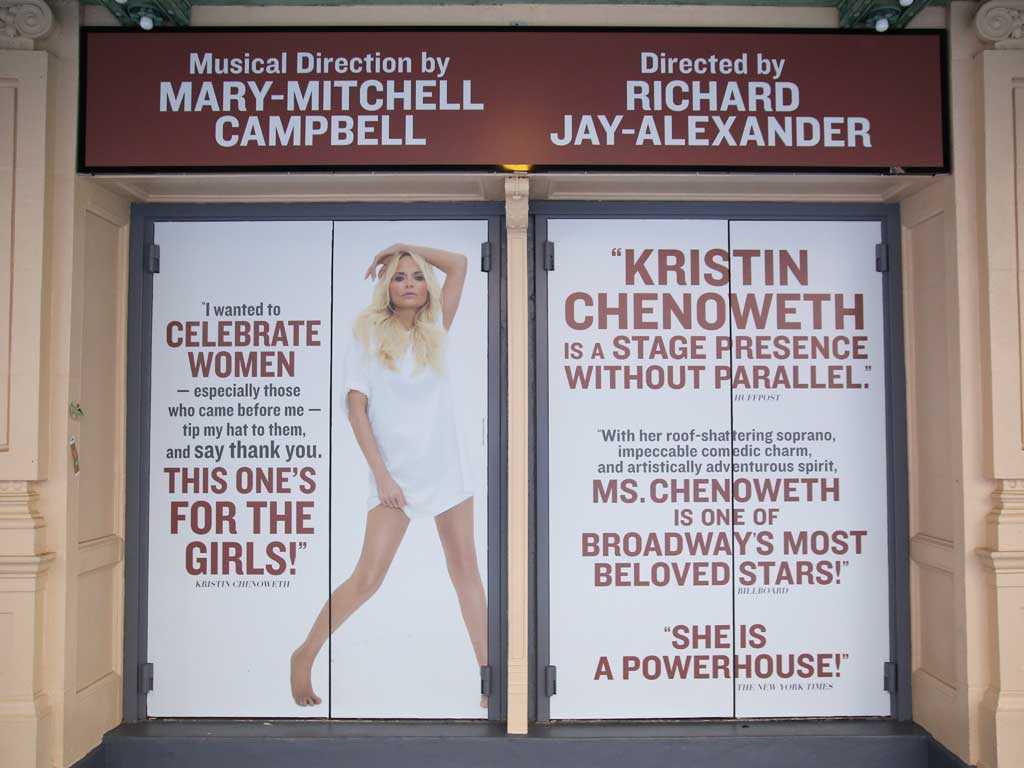 Kristin Chenoweth Accolades
Chenoweth remains a Broadway titan and has performed in eight other Broadway shows before this one, including Promises Promises and Wicked. She has acted in numerous films and popular TV-shows like Bewitched, The Pink Panther and Glee. Chenoweth has produced six musical albums before this one, and had sales peaks on the top-50 best selling albums in the United States.

She is also the winner of a Tony Award for "Best Featured Actress in a Musical" and an Emmy Award for "Outstanding Supporting Actress in a Comedy Series". Chenoweth has also received many 'Outer Critics Circle' Awards and 'Drama Desk' Awards.
"For The Girls" Title Implies That The Show Is Anti-Men
The show / album title choice was originally intended to give thanks to the women who inspired Chenoweth and to raise the feminist community up and bring them closer together, but it has caught some flack by many fans for sounding "sexiest" and "exclusionary". Fans say that the title "For The Girls", deviates from what feminism is all about, which is equality and not "Just for Women".

The title makes the show sound like it is "Not For Boys", when in reality the show is for everyone to enjoy. The title certainly misses the mark on that accord and is somewhat poorly named, The unintended consequence is that the show has now begun to acquire a "Men Are Pigs" meme, which is not helped by Chenoweth's public breakups and men-critical soundbites.
Is Kristen Chenoweth Too Big For a Regular Broadway Show?
With Chenoweth now being such a huge Broadway draw, she may be just too big to perform in a Broadway musical. Getting onto Broadway is the life goal for so many young actors and actresses in school drama clubs, but Chenoweth seems well beyond lending her talent to a mere mortal Broadway show.

Few actors have the Broadway scene whipped as she does, as this is a feat that only the top percentage of performers can achieve. Her last Broadway show was My Love Letter to Broadway, a show that was written for her and one in which she starred as its main performer. Even her current show follows this same uninspired format and the future looks very bleak for her in terms of creativity.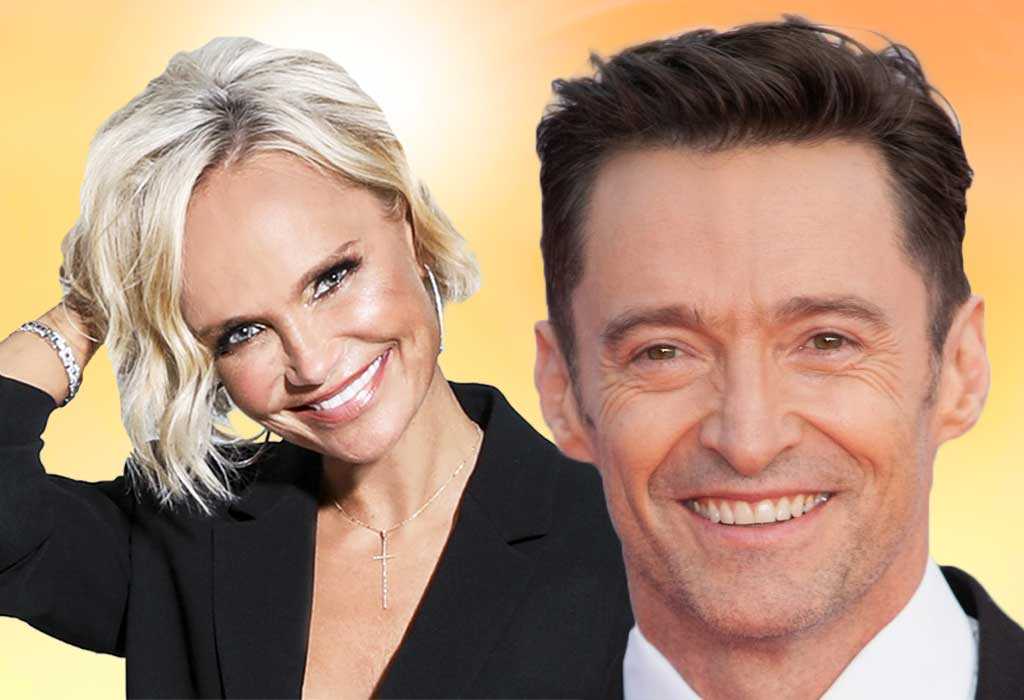 A Broadway League Of Her Own?

At this point, Chenoweth might be in a completely different league from many of her Broadway counterparts. The only other crossover Broadway star that may be at the same level as her is Hugh Jackman.

'Til There Was Hugh

Jackman, who's career also started on Broadway, can no longer audition for any regular Broadway roles as he is just too big for them. Casting directors just do not know what to do with him, as he has that much talent, that he makes everyone else look bad. If Jackman wants to be in a Broadway show, he can only play the lead character and the show must be written specifically around him and for for him, or his agent will not approve of the role.

The Music Jack-Man
In his newest show The Music Man, where he plays Harold Hill, the con-artist and show's protagonist, the producers have branded the show with his name. His face is at the front of any poster, with his name at the top of the show poster, over the show's title. It remains to be seen if this is Jackman's last role on Broadway, which was his first love.