"Kinky Boots" Takes Plunge Without Brendon Urie
Kinky Boots Took A Plunge Following The Departure Of Panic! At The Disco's Brendon Urie, And Marvin's Room And A Doll's House, Part 2 Are Also On Thin Ice.
---
"Panic! At The Disco" Singer Departs 2013 Best Musical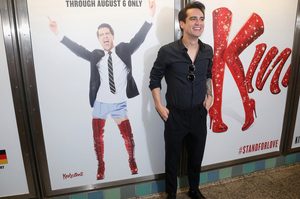 In the week ending August 13, 2017, the most conspicuous change from the previous week's Broadway ticket sales was seen by Kinky Boots. This long-running show, which won the 2013 Tony Award for Best Musical, had been running with relatively low box office since 2015 – until the show benefitted wildly from the addition of a pop star to the cast.
Brendon Urie, who is best known as the lead singer of the band Panic! at the Disco, stepped into the lead role of Charlie Price from May 26, 2017 to the week before this past week, playing his final performance on August 6, 2017.
"Kinky Boots" With A successful Summer
In response to an outpouring of support for Urie, Kinky Boots has been having an unusually stupendous summer, giving the show a much-needed jolt of momentum when the end was otherwise starting to be in sight. Ever since Urie has been in the show, the weekly grosses have been over $1 million, whereas they had previously been fluctuating in the $600,000 to $800,000 range for a long time.
In Urie's last week of shows, the week ending August 6, 2017, Kinky Boots had its highest gross since New Years 2014, when the show had just won the Tony Award that previous summer. In the week ending August 6, 2017, Kinky Boots brought in a weekly gross of $1,684,263, which represents 133.96% of its gross potential.
Box Office Plunged After Urie Left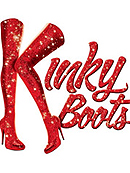 However, once Urie stepped out of the show, the box office took a serious plunge this past week, going down by $878,366 to reach a weekly gross of $805,897, which represents just 64.10% of its gross potential. With a top ticket price of $399.00, the average paid admission was $92.12, down from $146.52 the week before.
With Urie's departure, the role of Charlie Price is played by Andy Kelso until September 24, 2017. Kelso previously played this part from November 1, 2016 to March 5, 2017. In addition, Kelso has was Sky in Mamma Mia! from October 2005 to September 2008. At the end of September 2017, once Kelso completes his renewed stint, it will remain to be seen whether Kinky Boots can dig up another star to keep the show afloat, or whether the end will be coming soon for this show.
"Marvin's Room" And "A Doll's House, Part 2" On Thin Ice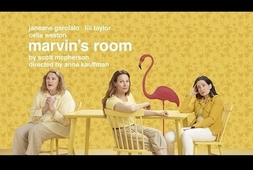 While Kinky Boots took a major dip, it is still running at reasonable levels to sustain its momentum for a while. On the other hand, a few straight plays are struggling much more seriously.
This past week, the lowest weekly gross was seen by Marvin's Room, a revival of Scott McPherson's play produced by Roundabout Theatre Company at the American Airlines Theatre, which stars Janeane Garofalo, Lili Taylor, and Celia Weston.
Broadway Is Buzzing During Tony Season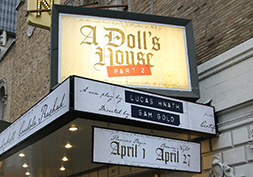 This past week of eight performances, that show brought in just $197,741, which represents only 29.6% of its gross potential. The show is scheduled to close in just 2 more weeks on August 27, 2017.
Meanwhile, A Doll's House, Part 2, which got a lot of buzz during Tony season, has reverted back down to dangerous box office levels. This past week, the play brought in a weekly gross of $233,522, which represents 33.2% of its gross potential.
"A Doll's House, Part 2" Casting Changes
With a top ticket price of $273.00, the average paid admission was $48.94, and the audience was filled up to an average of 77.0% of capacity. Following the performance on July 23, 2017, three of the four cast members departed, including Laurie Metcalf, Chris Cooper, and Condola Rashad, leaving just Jayne Houdyshell from the original cast.
Ambitiously, the show is scheduled to run all the way until January 7, 2018. With grosses like this past week's, it is unclear whether it will be able to survive that long.
Discount Broadway Tickets
---
---