Kevin Kline Stars in "Present Laughter" on Broadway
Another Fantastic Comedy Comes To Broadway, This Time With A Cast Full Of Big Time Stars, Including Kevin Kline, Tedra Millan, And Directed By Moritz Von Stuelpnagel
---
Moritz von Stuelpnagel of "Hand to God" Directs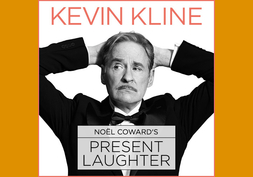 On March 10, 2017, Present Laughter began previews at the St. James Theatre, ahead of its opening night scheduled for April 5, 2017. This play was written by the great English playwright Noël Coward in 1939, and was first produced in 1942 in England. The Broadway premiere took place in 1946, and since then it has been revived a total of five times, including the current production. The most recent revival took place in 2010 in a Roundabout
Theatre Company production. Noël Coward has had countless productions of his plays on Broadway, including other such works as Private Lives, Brief Encounter, Blithe Spirit, Design for Living, Waiting in the Wings, Hay Fever, and several musical revues. The present revival of Present Laughter is directed by Moritz von Stuelpnagel in his second directorial credit following his wildly successful debut with the 2015-2016 production of Hand to God, which was nominated for five Tony Awards including Best New Play and Best Director of a Play.
A Starry Cast Led by Kevin Kline on Broadway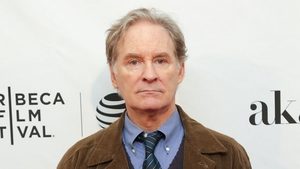 The story of Present Laughter concerns a light comedy amake ctor named Garry Essendine who is both successful and self-involved, set while he is preparing to embark on a tour in Africa during a mid-life crisis. This excellent vehicle for an experienced actor is presently embodied by the great Kevin Kline, who is well-known for his work both on stage and screen. Among Kline's Broadway credits are Cyrano de Bergerac, Henry IV, The Play What I Wrote, Ivanov, Arms and the Man, The Pirates of Penzance, and On the Twentieth Century. He is also well-known for his film roles including Sophie's Choice, A Fish Called Wanda, and The Big Chill.
The role of Daphne Stillington, a young admirer of Essendine, is played by Tedra Millan in her Broadway debut. In addition, Garry's wife Liz Essendine is played by Kate Burton (Spring Awakening, The Constant Wife), and his three employees Miss Erickson, Fred, and Monica are played by Ellen Harvey (How to Succeed in Business Without Really Trying), Matt Bittner (Broadway debut), and Kristine Nielsen (Vanya and Sonia and Masha and Spike), respectively. The cast also includes Reg Rogers (You Can't Take It With You, The Big Knife) as Morris Dixon, Bhavesh Patel (War Horse) as Roland Maule, Peter Francis James (The Merchant of Venice, On Golden Pond) as Henry Lyppiatt, Sandra Shipley (After Miss Julie) as Lady Saltburn, and Cobie Smulders (Broadway debut) as Joanna Lyppiatt.
Do I Hate The Adoration, or Do I Crave It?
Present Laughter is first and foremost a comedy, but it was also a semi-autobiographical piece of writing for Noël Coward. Coward wrote this play when he was 40 years old, and well into his years of renown. It was also written at the brink of World War II, when Coward was initially serving in British intelligence, before he was told that his talents would be better served in writing work to entertain the troops.
The mid-life crisis that the protagonist of Present Laughter, Garry Essendine (Kevin Kline), is experiencing is not unlike that which Coward himself must have been going through. In an interview with Stephen Colbert on The Late Show, Kevin Kline described his character's identity crisis as a reckoning with his own fame. "Do I hate all this adoration, or do I crave it?" In the context of this hilarious comedy that withstands the test of time, this is a question that is especially relevant in our current media-centric age.