Jez Butterworth's "The Ferryman" to Play Broadway
Jez Butterworth'S Newest Play, The Ferryman, Comes To Broadway This Upcoming October 2018 After A Splendidly Received Run In London Directed By Sam Mendes
---
Up Next from the Playwright of "Jerusalem" and "The River"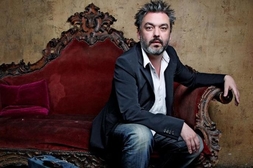 This upcoming fall 2018, the newest Jez Butterworth play, which has been dazzling London since last spring 2017, will arrive on Broadway. Jez Butterworth is a voice of his generation, whose plays have been extremely well received on both sides of the Atlantic. On Broadway, Butterworth has had two previous engagements.
His first, Jerusalem starring Mark Rylance, played the Music Box Theatre from April 2, 2011 to August 21, 2011, receiving a Tony Award nomination for Best Play and a Tony Award win for Best Performance by a Leading Actor in a Play for Mark Rylance. Next up was The River, a much smaller play in terms of the cast size as well as the theatre size in which it played, ran at the Circle in the Square Theatre from October 31, 2014 to February 8, 2015, starring Hugh Jackman.
Butterworth's London Connection
Meanwhile, Butterworth has been actively working in London. His newest play, The Ferryman, opened at the Royal Court in London on April 24, 2017, running until May 20, 2017, becoming the fastest selling play in Royal Court history. It quickly transferred to the Gielgud Theatre in the West End, opening on June 29, 2017, and it is still running until its scheduled closing date of May 19, 2018. This is an incredible run for a play, and it is due time that Broadway audiences were given a taste.
Sam Mendes Directs an Enormous Cast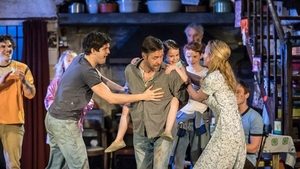 The director of The Ferryman is Sam Mendes, whose previous Broadway directorial credits include Cabaret, The Vertical Hour, and Gypsy. For The Ferryman, the Broadway cast will be announced at a later date, but presumably many members of the original British company will come to New York for the opportunity, along with a select number of American actors.
British Cast Transfer Intact
In general, the American theatre actors' union, Equity, allows for British casts to transfer intact, but that if any roles remain unfilled due to a schedule conflict or re-casting, they usually insist that American actors fill in those parts. In any case, the integrity of this British-set production will certainly be upheld by a majority of British actors in the parts. Specifically, the play is set in Northern Ireland in the early 1980s, during the annual harvest celebration at the Carney farmhouse, but the festivities are halted with the arrival of an unexpected visitor.
The West End production was nominated for four Evening Standard Awards, winning the three for Best Play, Best Director for Sam Mendes, and the Emerging Talent Award for Tom Glynn-Carney. The cast includes 30 individuals including 12 children and 1 baby, so it is an incredibly ambitious feat to be pulled off. This October, Broadway audiences will have a chance to witness this accomplishment.