January 2015 Broadway Show Closings
January 2015 Saw Quite A Few Shows Close On Broadway, Many Of Which Were Successful But Came To A Close, And A Few That Never Made It Work.
---
Wintertime Brings Many Shows To A Close
As the January cold settles in, and it becomes clear that it won't be sunny anytime soon, many Broadway shows have decided to shutter their doors. This is a common time to close shows that want to get a final push from the holiday season, but know they will not optimize their financial future to remain open through the rest of the winter.
Some of these are long-running shows that are closing at a profit; some are new shows that never made it work for them financially. In any case, the decision to close in January is not related to the quality of the shows themselves, some of which never manage to find their audiences despite an amazing production and efforts by all involved.
"Motown" To Close And Then Re-Open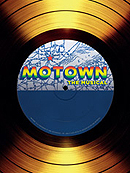 One unusual choice was made by the producers of Motown – the Musical. While the show will close on January 18, 2015, this will only be temporary. The musical will return to Broadway 18 months later: in July 2016. In the meantime, the show will tour around the United States and the United Kingdom.
The U.S. tour is already underway, with the company just having wrapped up in Chicago. The U.K. tour will begin in summer 2015. The show had a medium to high capitalization of $18 million, which the producers claim will be recouped by the time the Broadway run closes this week.
"Motown" Achieve Millionaire's Club Status
These numbers will of course be aided by the multiple tours. Despite the high benchmark, the musical sold very well since it began previews on March 11, 2013, with its opening night on April 14, 2013 solidifying it as a crowd favorite. The brand name of the musical genre, along with the unique qualities of the musical style and demographic, have allowed the show to do very well.
For many weeks it had remained in the millionaire's club, and even this summer with a decline in sales it still hovered around the $1 million mark. In the week ending January 11, 2015, the show brought in $1,086,042.
Straight Plays That Never Made The Numbers Work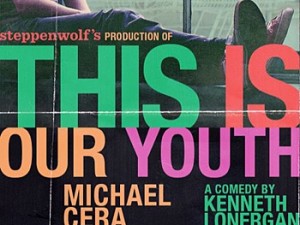 Two plays are closing this January: This is Our Youth and The Real Thing. Neither play succeeded in recouping its capitalization. The is Our Youth is written by Kenneth Lonergan, and stars young Hollywood sensations Michael Cera, Kieran Culkin, and Tavi Gevinson. The show is also directed by hot helmer Anna D. Shapiro.
However, audiences were not quite a match for this play, which deals with themes of reckless youth and drug use, and the show never made back its money. It closed on January 4, 2015. In addition, The Real Thing is a Tom Stoppard revival that failed to meet expectations.
Star-Studded Cast
With a starry cast including Maggie Gyllenhaal, Ewan McGregor, Cynthia Nixon, and Josh Hamilton, the play was directed by young hot director Sam Gold. The play closed as planned on January 4, 2015, but it never did as well as the pedigree of its creative team could have implied.
Last Chance Musicals: "Pippin", "Rock Of Ages", "Cinderella", "Side Show", "Once"

Rock of Ages closes on January 18, 2015, marking the conclusion of a successful run that began on March 17, 2009. The jukebox musical featuring 80s hits and a rock n roll love story was turned into a high-budget feature film, and continued to attract audiences for over 5 years.
Still, the producers must have decided the show was no longer making financial sense. Once is another musical that had an undeniably successful run but has now closed on January 4, 2015.
"Pippin" Is Tony Winner For Best Revival Of A Musical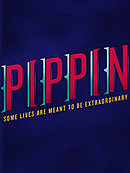 After winning eight 2012 Tony Awards including the coveted honor of Best Musical, Once continued to play for several years. The U.S. tour is scheduled to run until August 2015. Diane Paulus' rendition of Pippin also closed on January 4, 2015 after a successful run since March 23, 2013, including the Tony win of Best Revival of a Musical.
Rodgers + Hammerstein's Cinderella also closed that week on January 3, 2015, after running since January 25, 2013. That show also entertained a huge number of audiences, but was not as successful as producers probably had wished.
"Side Show" Failed To Gain Traction

Finally, Side Show closed to the disappointment of its team on January 4, 2015, after running for only 56 regular performances and 21 previews. This musical failed to gain traction this fall season and was forced to leave by the theatre landlords.
Discount Broadway Tickets
---
---