Investor Pulls Out of Broadway-Bound Breakfast at Tiffany's
---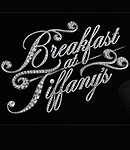 Breakfast at Tiffany's
is scheduled to open on Broadway this March, but the show -- which just began rehearsals -- has had a little pre-Broadway set-back. One of the play's investors has suddenly pulled out of the production, leaving it $1 million short of its capitalization. Despite this considerable loss, the producers of
Breakfast at Tiffany's
are still moving forward with the production, confidant that they will be able to quickly secure additional investors to fill the gap. They are reportedly already in discussions with potential investors. A new Richard Greenberg-penned play adaptation of Truman Capote's story,
Breakfast at Tiffany's
is scheduled to begin previews at the Cort Theatre on Broadway on March 4. The official opening is planned for March 20.
Discount Broadway Tickets
---
---