"Indecent" Wows Critics But Struggles at Broadway Box Office
Indecent Opened To Rave Reviews At The Cort Theatre On Broadway, But The Box Office Is In A Very Precarious State Up To Now. The Play Still Received A Tony Award Nomination For Best Play.
---
Paula Vogel's Long-Awaited Broadway Debut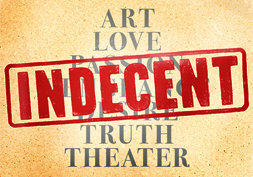 Indecent is a new play that is presently running at the Cort Theatre, where it has been in performances since the first preview on April 4, 2017. Written by Paula Vogel, the Pulitzer Prize winning playwright who is also an esteemed professor of playwriting at Brown and Yale, has long been overdue for a work of hers to be produced on Broadway. Finally, after much delay, Indecent has found its way to the big time. Her previous works, including the Pulitzer Prize winning How I Learned to Drive, have been produced to great acclaim Off-Broadway and in regional productions around the world, but the dream platform for a playwright – Broadway – has long been elusive for Vogel.
Co-created and directed by Rebecca Taichman, Indecent is a play about another play from almost a century ago called God of Vengeance, which was performed to great controversy due to its elements involving lesbian themes. Indecent beautiful interweaves an exploration of history, homosexuality, Judaism, and legacy in a highly acclaimed production that stars Katrina Lenk, Mimi Lieber, Max Gordon Moore, Tom Nelis, Steven Rattazzi, Richard Topol, and Adina Verson, who all portray the actors and stage manager of God of Vengeance.
Critics are Blown Away by Paula Vogel's "Indecent"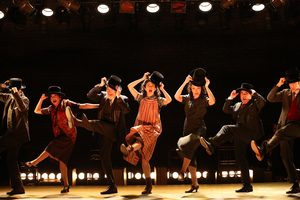 Upon the show's opening night on April 18, 2017, the critics were unanimous in their rave reviews of Indecent. Ben Brantley from The New York Times describes how the play imparts a sense of wonder, also describing it ironically as "decent," as well as virtuous, sturdy, and informative. Adam Feldman from Time Out New York found it deeply moving, explaining how it is as deeply moving the second time as the first time this critic saw it Off-Broadway at the Vineyard Theatre.
Linda Winer from Newsday called Indecent gripping and extraordinary, describing how it touches on a huge range of themes and emotions, from censorship to human passion. Jeremy Gerard from Deadline described the play's thrumming resonance, explaining how it is almost impossible to explain in words the impact of this play, which needs to be seen to be believed. Joe Dziemianowicz from the New York Daily News enjoyed how the play was a much needed reminder of the power of art.
The Play is on Thin Ice at the Broadway Box Office
Despite this extraordinary round of positive reviews for Indecent, the play may not stick around for very much longer if box office does not pick up. In the last reported week of box office figures, the week ending April 30, 2017, the play brought in a weekly gross of only $241,757 over eight performances, which represents just 27.69% of its gross potential. With a top ticket price of $197.00, the average paid admission was $53.20, and the audience was filled up to 52.9% of its capacity on average. Over the four weeks of the run thus far, the average percentage reached of gross potential has been just 24.04%.
Unfortunately, these numbers are some of the most dismal on Broadway right now. The only show that has been performing to worse box office results is, unfortunately, another play that has received excellent reviews: A Doll's House, Part 2. However, both Indecent and A Doll's House, Part 2 are among the only 4 plays nominated for Best Play at the Tony Awards this year, so if either wins, it will get a much needed boost at the box office. Hopefully Indecent can last that long.