"Hughie" Closes Ten Weeks Earlier Than Planned
Hughie Closed After Just 55 Performances, 10 Weeks Earlier Than Planned, Following Mixed Reviews And With Poor Advance Ticket Sales.
---
Forest Whitaker's Broadway Debut Ends After 55 Performances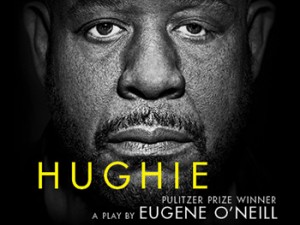 On February 8, 2016, Hughie began previews at the Booth Theatre, marking film star Forest Whitaker's Broadway debut. The show officially opened on February 25, 2016. While The New York Times gave it a rave review, other critics were less positive in their responses.
Some critics felt that Whitaker was barely even acting, his usual screen charisma undiscernible in this heavy handed role that is essentially one extended monologue.
"Hughie" Has Seen Several Revivals Since Premiering In 1964
Eugene O'Neill's one-act drama has been revived several times on Broadway since its 1964 premiere, partly because it serves as an excellent vehicle to showcase the acting talents of the lead performer. The role was originated by Jason Robards, who was nominated for a Tony Award for his performance, and who continued to tour with the show and perform the role for a PBS televised rendition.
The 1975 Broadway revival starred Ben Gazzara, who also earned a Tony nomination for his performance, and Al Pacino played the part in 1996. Other great actors to play this part in regional productions include Brian Dennehy and Richard Schiff. Nevertheless, the 2016 revival did not allow Forest Whitaker to shine in all his glory, and poor advance ticket sales led to an early closure of the show.
Originally Scheduled To Run Until June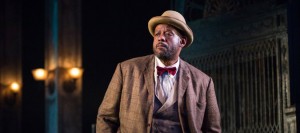 When the play opened, it was scheduled to close on June 12, 2016. However, on March 3, 2016, just one week exactly after the show's opening, it was announced that Hughie would close ten weeks early. The final performance took place on March 27, 2016, after just 55 performances including previews.
When the closing was announced, the producers' press statement declared that the reason was limited advance ticket sales following highly positive reviews. That is a glass half full interpretation of events, as the majority of reviews were less than positive. It is true that The New York Times, arguably the most important major press outlet, was fond of the show.
Never Reached Even Half of Its Gross Potential
However, highly positive is indeed an overstatement in light of the mixed to negative reviews published by many other press outlets. In any case, the reviews may not have helped the show very much, as it had difficulty finding its audience from the beginning of the run. Across the course of its short-lived run, Hughie never managed to bring in more than 48.68% of its gross potential in any given week.
That high was achieved in the show's first partial week of seven preview performances. The second week, and first full week of the run, the week ending February 21, 2016, was the next best box office performance for Hughie, with a weekly gross of $298,616, or 38.40% of its gross potential.
Less Than Enthusiastic Response Shouldn't Hurt Whitaker's Career
For the rest of the run, the box office hovered around $275,000 per week, or around 35% of its gross potential. With numbers such as these, even a round of rave reviews may not have allowed the show to thrive financially. However, with less than enthusiastic response from many reviewers, the producers decided to cut their losses and tear down the set months earlier than planned.
In any case, this shouldn't hurt Forest Whitaker's career even a little bit. He is next set to appear in the TV mini-series Roots on The History Channel, as well as several films including Story of Your Life and Rogue One: A Star Wars Story.