Holiday Shows Will Light Up Broadway This Christmas
The 2012 Biggest Holiday Shows to Ever Light Up Broadway Christmas Promise Record Returns For Broadway
---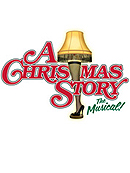 It's still summertime, but the Christmas holiday shows have already been announced and now is a good time to start thinking about getting tickets for these often popular, limited-run Broadway shows before they start selling out. In past years, Broadway has seen such holiday entries as
White Christmas
and
Cirque du Soleil's Wintuk
, but the main Christmas-themed Broadway show on this year's schedule is a new kid in town,
A Christmas Story
. Based on the 1983 movie of the same name, which has become a TV mainstay during the holiday season,
A Christmas Story
follows the misadventures of young Ralphie, who desperately wants a BB gun for Christmas.
A Christmas Story
opens at the Lunt-Fontanne Theater on November 19 and closes on December 30.
The stage musical incarnation of
Dr. Seuss's How the Grinch Stole Christmas
returns to town this winter season, playing the Theater at Madison Square Garden for a short run, December 13-30. Kids and adults who remember the classic Christmas book and the much-loved cartoon version will enjoy seeing the funny and moving story of a meanie who gains the Christmas spirit live onstage. Memorable songs from the cartoon such as "Welcome Christmas" and "You're a Mean One, Mr. Grinch" are also in this Grinch-y stage show.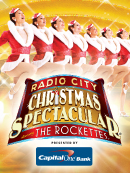 The most prominent Christmas show on the New York City theater scene remains the Radio City Christmas Spectacular, which has delighted audiences at the famed Radio City Music Hall for over 50 years. The Radio City Christmas show shakes things up a bit each year, usually adding and subtracting segments of the multimedia spectacle, so even if you have already seen it, you will find something new in each year's showing. There are a wide range of ticket prices available, so if you don't mind sitting on one of the upper levels, this can be one of the more affordable options for a Christmas show for the family. The Radio City Christmas Spectacular opens on November 9, with a closing date of December 30. For theater lovers looking for holiday entertainment that is off the beaten path, keep your eyes open for the Off-Off-Broadway listings. It's a little early yet for schedules, but the Christmas season is always full of special holiday benefit concerts, multiple unique adaptations of The Nutcracker and A Christmas Carol, children's holiday shows, and other Christmas goodies.
Discount Broadway Tickets
---
---