"Frozen" Broadway Tickets Go On Sale - Show Begins February 22, 2018
Frozen The Musical Is Coming To Broadway In Spring 2018 After A Tryout Production At The Denver Center For The Performing Arts.
---
Stage Adaptation Of Disney Animated Film Set For Spring Opening, Ticket Sales Are Brisk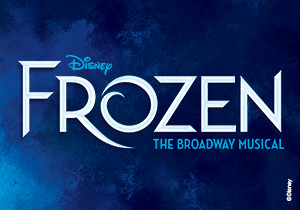 The long anticipated stage musical adaptation of Frozen has announced a Broadway start date and tickets went on sale today, Monday August 14, 2017. The musical begins previews on February 22, 2018 at the St. James Theatre, ahead of a scheduled opening night in March 2018.
The animated film, which was released in 2013, was a smash success, earning over $1.276 billion worldwide in box office gross, which amounts to profits of over $400 million.
Frozen: Highest Grossing Disney Film Of All Time
This made Frozen the ninth highest grossing film of all time, the highest grossing film of 2013, the highest grossing animated film of all time and the highest grossing Disney film of all time.
Given its extremely catchy music, including the song "Let It Go," which won the 2014 Academy Award for Best Original Song, Frozen was a natural choice for a stage adaptation by Disney Theatricals, which is also the wing behind such runaway hits as The Lion King and Aladdin.
New Original Songs
Like the film, the musical of Frozen has a score by husband-and-wife team Bobby Lopez and Kristen Anderson-Lopez, but while the film had just seven and a half songs, the musical will have about 23 – which is about double the number of original songs from the film, plus reprises.
In addition to the score by Lopez and Anderson-Lopez, the book is written by Jennifer Lee, who also wrote and directed the film. As for the additional key creative team, the musical is to be directed by Michael Grandage (Evita, Red, Frost/Nixon), along with Christopher Oram (Wolf Hall, Red, Hughie) as scenic and costume designer, and Tony Award winner Rob Ashford (Cry-Baby, How to Succeed in Business Without Really Trying, Promises, Promises) as choreographer.
Regional Production to Take Place First in Denver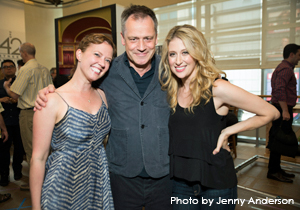 On August 17, 2017, Frozen the musical will make its world premiere at the Denver Center for the Performing Arts for a seven-week run. This tryout production will be a great place to work out any final kinks before the show finds its way to Broadway in the spring.
As for the cast, the Denver and Broadway actors are slated to be one and the same. The role of Elsa will be played by Caissie Levy, whose Broadway credits include Les Misérables, Ghost the Musical, and Hair, and the role of Anna will be played by Patti Murin, whose credits include Xanadu and Lysistrata Jones.
Jelani Aladdin Makes His Broadway Debut
The duo is joined by Greg Hildreth (Cinderella, Peter and the Starcatcher) as Olaf, John Riddle (The Visit) as Hans, and Robert Creighton (Anything Goes, The Little Mermaid) as the Duke of Weselton. The role of Kristoff is to be played by Jelani Aladdin making his Broadway debut.
In addition, the Grand Pabbie is played by Timothy Hughes, Oaken is played by Kevin Del Aguila, and Sven is played by Andrew Pirozzi. As for the part of Young Anna, the role will be alternated by Audrey Bennett and Mattea Conforti, and the role of Young Elsa will be alternated by Brooklyn Nelson and Ayla Schwartz. If all goes as planned, this cast will transfer intact to Broadway's St. James Theatre for next spring's opening.
Opening Round of Ticket Sales For 141 Performances Through July 1, 2018
Disney chose to open ticket sales to pre-qualified Frozen fans first on August 11 2017, with the distribution of a one-time use code. Many of the fans who received the code who did not want to buy tickets, sold their special codes for upwards of $30 to ticket brokers or other fans who wanted to get the best seats and most choice before everyone else.
After the initial round of pre-qualified ticket sales, general ticket sales then opened on Monday, August 14, 2017 at 10AM EST and ticket sales were brisk, with Ticketmaster servers slowing down to their usual crawl during this kind of ticket offer.