Forest Whitaker to Make Broadway Debut in "Hughie"
Forest Whitaker will make his Broadway debut in Hughie, the Eugene O'Neill play directed by Michael Grandage.
---
Eugene O'Neill's 1964 Two-Character Play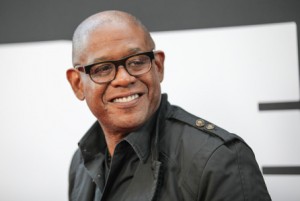 Forest Whitaker is a very well-known screen actor. He won the Academy Award, the Golden Globe Award, and the BAFTA Award for his performance as the dictator from Uganda named Idi Amin in the 2006 film The Last King of Scotland.
His upcoming film roles include Rogue One: A Star Wars Story, The Shack, and Story of Your Life, all filming presently or recently. However, this famous performer has never before appeared on Broadway – until now. In spring 2016, Forest Whitaker will star in Eugene O'Neill's 1964 play Hughie. The play only has two characters; the second actor has not yet been announced.
"Hughie" Will Be Directed By Michael Grandage
The play is to be directed by Michael Grandage, the British stage director and producer whose eponymous company – the Michael Grandage Company – will produce along with Darren Bagert and the Shubert Organization.
Grandage is well known not only for his own directing work, but also for running the prestigious Donmar Warehouse theatre in London for many years. This will be a seminal production for him as well, as it will be his company's second major production on Broadway. The first was The Cripple of Inishmaan in 2014, which starred Daniel Radcliffe and which Michael Grandage also directed.
A Night Clerk And A Hustler Take Center Stage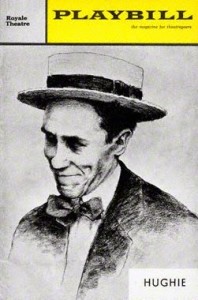 Hughie is the story of a hustler named Erie Smith (who will be played by Forest Whitaker). The play is set in a midtown hotel in the summer of 1928. Smith essentially delivers a long monologue throughout the entire play to the night clerk at the hotel, a man named Charlie Hughes.
The monologue centers on how upset Smith is that the previous night clerk, a name named Hughie, has died and that his luck has since worn out. The play was originally written in 1942, but did not arrive on stage for its premiere until 1963 in Bath, England. Hughie was then first produced on Broadway in 1964 starring Jason Robards as Erie Smith; Robards was nominated for the Tony Award for his performance.
New Actors Cast For This Production
Robards then revived this role in Berkeley, California in 1975, and Jack Dodson played Charlies Hughes. That same duo also revived their performances in 1981 at the Hyde Park Theatre Festival, and in 1991 at the Trinity Repertory Theatre in Providence, Rhode Island.
Therefore, this is a big move for the producers to cast an entirely new pair of actors in this production, which has not been seen by a major audience in ove two decades, and not on Broadway in over five decades.
Forest Whitaker Has Made A Career On The Screen
Whitaker's first-ever attempt at acting was on stage, in the play Under Milk Wood by Dylan Thomas. However, this was in high school. Since becoming a professional actor, he has principally performed in film and television. He first lead role was in the Clint Eastwood film Bird, where he played the musician Charlie Parker.
For that performance, he earned a Golden Globe nomination and the Best Actor award at the Cannes Film Festival. He then starred in Downtown alongside Anthony Edwards and Penelope Ann Miller. He also starred in The Crying Game directed by Neil Jordan, where he played a captive British soldier named Jody.
Robert Altman's Impressive Career
In Robert Altman's film Pret-a-Porter in 1994, he was a member of the cast that won the National Board of Review Award for Best Acting by an Ensemble, which was the first time that award was ever given out.
Since then, his major roles have included Jim Jarmusch's Ghost Dog: The Way of the Samurai, Wong Kar-Wai's The Follow, Joel Schumacher's film Phone Booth, and then the lead role in Lee Daniel's The Butler in 2013. His Broadway debut will therefore certainly be eagerly awaited.