First Date, 700 Sundays, Annie, and Betrayal Close
---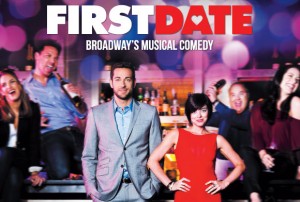 Now is the annual culling of the Broadway herd, when a number of struggling shows inevitably close following the Christmas and New Year's holiday spike.
Spider-man
ended its run yesterday, and today four more shows are playing their final performances and then closing their doors. The Broadway revival of
Annie
enjoyed success after opening last season, but sales have gradually dwindled, making it no longer profitable to keep the show running. The charming new musical
First Date
(featuring Zachary Levi from TV's
Chuck
) was one of the first Broadway shows to open this season, but it wasn't able to hold on any longer with lackluster ticket sales. The other two shows closing today, the Harold Pinter drama
Betrayal
(starring Daniel Craig) and Billy Crystal's one-man play
700 Sundays
, both did spectacularly well but are closing because they were only ever scheduled to play limited engagements.