"Fiddler on the Roof" Begins Previews at the Broadway Theatre
Fiddler On The Roof Began Highly-Anticipated Previews At The Iconic Broadway Theatre, Starring The Exceptionally Talented Tony Award Winner Danny Burstein As Tevye The Dairyman
---
Danny Burstein Stars as Tevye in Fifth Broadway Revival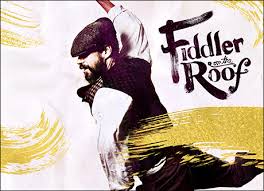 Fiddler on the Roof is a classic of American musical theatre, first performed on Broadway in 1964 in the final work of original direction and choreography by the musical theatre great Jerome Robbins. That production starred Zero Mostel as Tevye, and broke records by running for 3,242 performances. In 1976, the first Broadway revival of Fiddler on the Roof took place, once again directed by Jerome Robbins and starring Zero Mostel. In 1981, Robbins once again directed the show, this time starring Herschel Bernardi, and in 1990, a production starring Topol as Tevye was directed by Ruth Mitchell, in an emulation of Jerome Robbins' original direction and choreography.
Only in 2004 was a new direction brought to Broadway, this time directed by British theatre director David Leveaux and choreographed by Jonathan Butterell, starring Alfred Molina as Tevye. Now, in 2015, Tony Award winner Danny Burstein (Follies, Cabaret, The Snow Geese, Golden Boy, South Pacific) embodies the role of Tevye, alongside Jessica Hecht (The Assembled Parties, Harvey, A View from the Bridge) as his wife Golde, in a production directed by Bartlett Sher and choreographed by Hofesh Shechter.
50th Anniversary Staging of Jewish American Classic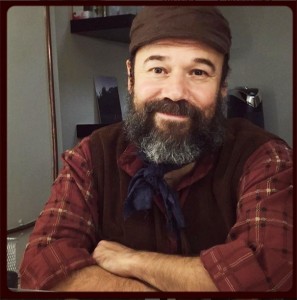 Half a decade after this show first came to Broadway, Fiddler on the Roof is as vibrant and rich as ever, in line with Tevye's dreams of what he would do "if [he] were a rich man." Tevye is a modest dairyman in the year 1905, who lives in the Russian shtetl of Anatevka with his wife and five daughters. The title of the show, Fiddler on the Roof, refers to the precarious nature of their lives, both because of political reasons – the 1905 Russian revolution was afoot, forcing the Jews to leave their homeland – and also because of cultural reasons. One by one, Tevye's five daughters break with "Tradition" (a name of another classic tune from the show), and choose to marry increasingly controversial partners.
First, his eldest daughter Tzeitel chooses to wed a poor tailor, Motel, although a wealthy but older man named Lazar Wolf would also like to marry her. When Tevye finally allows this, Motel sweetly sings "Miracle of Miracles." Meanwhile, the second daughter, Hodel, falls in love with a Russian revolutionary named Perchik, who is exiled to faraway Siberia (Hodel sings "Far from the Home I Love"); they do not ask her father's permission to marry, but inform him. The third daughter, Chava, also falls in love with a Russian named Fyedka, with whom she elopes upon her father's forbidding their love. Eventually, Tevye, Golde, and their two youngest daughters, is forced to leave Anatevka for America, where they will start a new life.
Healthy Broadway Box Office During Preview Performances
In the first few weeks of its run, Fiddler on the Roof is by no means selling out completely, but it is indeed performing well at the box office. Even before reviews have come out deeming the show a critical success or not, ticket buyers are expressing their interest in the show. In the last reported week of box office figures, the week ending December 6, 2015, the show brought in $1,062,494, which represents 68.42% of its gross potential.
The previous week, it did even better, with a weekly gross of $1,221,716, or 78.67% of its gross potential. That week, the average paid admission was $94.72 per ticket, and the average capacity was 94.4% across the week. When the critics widely report the buzz that has been stirring about Burstein's glorious performance, ticket sales may indeed continue to rise.