"Falsettos" Live Broadcast Hits Movie Theaters
The Taped Rendition Of The Broadway Revival Of Falsettos Has Hit Movie Theaters Nationwide In An Unusual Wide Release Of A Filmed Theatrical Production.
---
Fall 2016 Revival Immortalized On Screen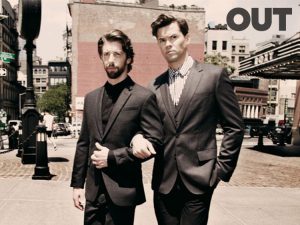 This past fall, a revival took place of William Finn and James Lapine's musical Falsettos, which had its original Broadway production in 1992.
Directed by James Lapine as with the original, this revival starred Christian Borle (Peter and the Starcatcher, Something Rotten!) as Marvin, Andrew Rannells (The Book of Mormon, Hedwig and the Angry Inch) as Whizzer, and Stephanie J. Block (The Mystery of Edwin Drood, Anything Goes) as Trina.
Five Tony Award Nominations
While the show shuttered months before the Tony season, the revival was so well remembered that it received five nominations: those for Best Revival of a Musical (one of only three shows to be nominated), and four acting nominations for Christian Borle as lead actor, Andrew Rannells and Brandon Uranowitz as featured actors, and Stephanie J. Block as a featured actress.
While the show won none of these awards for which it was nominated, the recognition is representative of the revival's success. Ahead of the show's final performance on January 8, 2017, the production was filmed on two separate performances, those on January 3rd and 4th. The two performances were cut together into the best of both.
Live From Lincoln Center Presents The Theatrical Engagement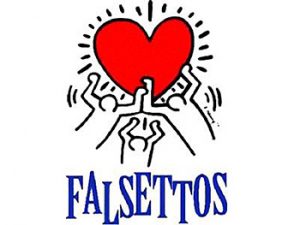 It is the rare Broadway show that is filmed for distribution beyond Lincoln Center's famed archive, where only students and professionals of the theatre can watch any Broadway show from the past century at the Library for the Performing Arts.
A select few shows, increasing in recent years, are taped for wider release. In the case of Falsettos, the show was taped with the original intent to broadcast on PBS as a "Live from Lincoln Center" special.
Airing On PBS This Fall
While the show was performed at the Walter Kerr Theatre on Broadway, rather than Lincoln Center's campus, it was produced primarily by Lincoln Center Theatre. While the show will still air on PBS this upcoming fall, the production was so positively reviewed that the producers have decided to bring it to movie theaters.
With the advent of National Theatre Live and comparable live theatre to movie theatre programs, this is increasingly seen, but it is still rare for a wide release to occur. Beginning on July 12, 2017, Falsettos has been playing in movie theaters across the country. An updated list of cinemas at which the revival will be playing can be found on FalsettosinCinema.com.
Discount Broadway Tickets
---
---