"Dear Evan Hansen" Soars; "Natasha, Pierre" Tumbles
This Past Week, Dear Evan Hansen Saw A Huge Surge In Ticket Sales, While Natasha, Pierre Took A Big Dip With The Departure Of Josh Groban.
---
Tony Win Begins To Pay Off For Best Musical Broadway Winner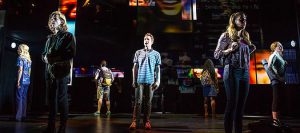 In the week ending July 9, 2017, Tony Award winning Best Musical Dear Evan Hansen had a greater increase in box office than any other show, going up by $383,140 to reach a weekly gross of $1,725,297, or 125.2% of its gross potential.
That is the highest percentage of gross potential this new musical has reached in the run to date. It beat last week's record of 113.90% of gross potential, which equated to a weekly gross of $1,342,157.
Ben Platt Stars In "Dear Evan Hansen"
Starring Ben Platt in the title role, Dear Evan Hansen has been running since November 14, 2017, ahead of its opening night on December 4, 2017. With music and lyrics by Benj Pasek and Justin Paul, accompanying a book by Steven Levenson, this musical is directed by Michael Greif and choreographed by Danny Mefford.
Big Drop for "Natasha, Pierre"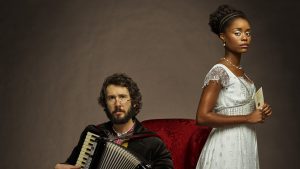 Meanwhile, the musical that was perhaps the second most likely show this year to win Best Musical, given that it earned the most Tony nominations of any show with 14, took a big dip. Natasha, Pierre and the Great Comet of 1812 saw the biggest decrease of any show this past week, going down by $518,963 to reach a weekly gross of $890,914.
The reason for this giant fall is more than just the Tony loss catching up with it; rather, the stark drop is due to the fact that last week was the final week for the show's star, Josh Groban.
An Uncertain Future After Groban Departs
With Groban's departure, it is clear that this musical has much less fuel at the box office. This past week's gross amounted to just 73.92% of the show's gross potential, while the average percentage reached of gross potential in the run thus far is 93.51%, demonstrating that this past week was a serious anomaly.
With next week's numbers, it will be clear whether the sales have completely plateaued following Groban's tenure, or whether this was a particularly bad week and the sales might creep back up. Still, it is unlikely that the musical will reach the level at which it has been playing thus far, unless another star of Groban's stature is found.
A Slightly Slower Week On Broadway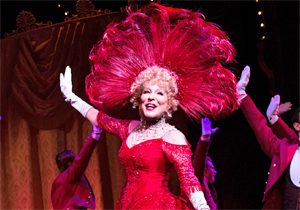 Of the 30 shows running this past week, which is two fewer than the week before, the average weekly gross was $969,423, which is a drop from last week's per show average gross of $1,014,872.
The collective Broadway box office went down by $1,363,689 from the week before, amounting to $29,082,684. The average percentage reached of gross potential across the board was 71.27%, and the average ticket price was $113.53, from an average top ticket price of $299.92.
Bette Midler On Vacation
Beyond Natasha, Pierre and the Great Comet of 1812, another show that contributed to this overall decrease was Hello, Dolly!, given that Bette Midler is still on her prescheduled vacation, and Donna Murphy is performing in her stead.
That show's box office dropped yet again, going down by $214,029 from the previous week, which was itself a huge drop from the week before that, reaching a gross this past week of $722,574, or 48.2% of its gross potential. This is by far the lowest gross that show has earned to date, with its average ticket price dipping down to $81.36, and still only playing to an average of 76.8% of audience capacity.