"Dear Evan Hansen" Holds Strong on Broadway with Tony Win
In The Week Ending June 25, 2017, Tony Award Winning Best Musical Dear Evan Hansen Held Strong, And Kinky Boots And Indecent Benefitted From Good P.R.
---
Tony Award Winning Shows Profit From Awards Exposure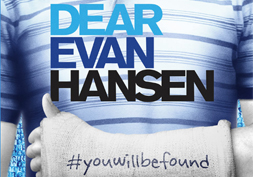 In the week ending June 25, 2017, this year's Tony Award winning Best Musical, Dear Evan Hansen, showed signs of longevity at the box office. While that show's revenue did not immediately spike, it did hold strong, demonstrating that awards exposure gave the musical a well-appreciated boost of endurance.
This past week, the gross for Dear Evan Hansen was $1,286,866, which represents 109.21% of its gross potential. With a top ticket price of $397.00, the average paid admission was $161.59, and the audience was filled up to 101.2%.
"Dear Evan Hansen" Performs Exceptionally In The Box Office
While this weekly gross is only an increase of $39,083 from the week before, it is an impressive percentage of gross potential. As the musical was already performing exceptionally well, there was only so far it could go now that it has won. It's clear that Dear Evan Hansen will never be a hit of the likes of Hamilton or The Book of Mormon, both of which essentially soared into infinity upon winning the coveted Tony Award for Best Musical.
Still, this vote of confidence will allow the show to remain open for longer than it might have otherwise hoped. As for the Best Play winner Oslo, that show brought in a weekly gross this past week of $737,558, which is actually a decrease of $70,637 from the week before. While the previous post-Tony week brought a jolt of revenue, this rejuvenated interest seems to have wavered a bit, as the fact that the play is 3 hours long sinks in again.
"Kinky Boots" And "Indecent" Benefit From Good P.R.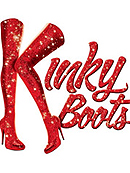 This past week, the biggest increase in ticket sales was seen by Kinky Boots, which has been running since spring 2013, when it won that year's Tony Award for Best Musical. Four years later, it is having a resurgence due to the entrance of a new cast member: pop star Brendon Urie in the lead role of Charlie Price.
Urie will be in the cast only until August 6, 2017, so the demand is high for his limited run. This past week, Kinky Boots increased by $256,543 from the week before, bringing it to a weekly gross of $1,333,989, which represents 106.10% of the show's gross potential.
Brendon Urie Brings New Audiences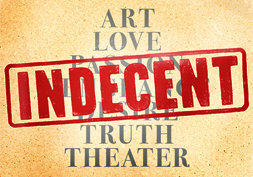 This is the first time Kinky Boots has surpassed the 100% of gross potential mark since the week ending May 25, 2014. This is also the best weekly gross since the week ending June 2, 2013, which was the week leading up to the Tony Awards when it was vying for Best Musical. Therefore, the good P.R. of Brendon Urie's addition to the cast has had very valuable consequences from Kinky Boots.
Meanwhile, the second biggest increase in ticket sales this past week was seen by Paula Vogel's play Indecent. While Indecent won two Tony Awards, including Best Director of a Play, it has been struggling at the box office ever since the run began.
"Indecent" Experiences A Burst Of Audience Enthusiasm
In fact, the show was doing so poorly that the producers had announced the closing date of June 25, 2017. However, an outpouring of support and ticket sales led the producers to make the unusual decision to revoke the closing notice, and now Indecent will run until August 6, 2017. This burst of enthusiasm was well reported in the press, which similarly led to great P.R. for Indecent.
This past week, Indecent increased in ticket sales by $228,348 more than the week before, bringing in a weekly gross of $606,137, or 65.66% of its gross potential. Prior to this past week, the best week was the week before, which had a weekly gross of $377,789, or 40.92% of ticket sales. Prior to that, the best week only had a gross of $277,395, or 30.05%. Therefore, while Indecent is still not selling out, its sales are sharply increasing each week.