"Dear Evan Hansen" Gets New Leading Men
Dear Evan Hansen Continues On With A New Cast, First With Noah Galvin Having Taken Over From Ben Platt, And Soon To Be Taylor Trensch In The Lead Part.
---
Noah Galvin Continues In Role Through Early February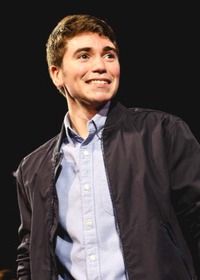 From the first performance of Dear Evan Hansen on November 14, 2016, until just over a year later on November 19, 2017, the title role of Evan Hansen was portrayed by Ben Platt, who had been with the production since its world premiere in Washington, D.C. in the summer of 2015, and continued on through to the Off-Broadway production at Second Stage Theatre in spring 2016.
At the 2017 Tony Awards, Dear Evan Hansen made a sweep of honors, winning six awards including Best Musical, as well as Best Performance by a Leading Actor in a Musical for Ben Platt. With a Tony Award under his belt at the age of 23, Platt has a promising career ahead of him.
Ben Platt Begins Film Career
Since then, he has gone on to begin in film career, most recently starring opposite Alec Baldwin and Selma Hayek in Drunk Parents, to be released in 2018. Nevertheless, the life of Dear Evan Hansen has continued since Platt's departure this past November.
Succeeding Ben Platt as Evan Hansen is Noah Galvin, who began performances on November 21, 2017, playing through the holiday season, and will continue in the part until his final show on February 4, 2018. Galvin, who made his Broadway debut with this part, is otherwise best known for portraying Kenny O'Neal on the ABC sitcom The Real O'Neals.
Galvin As Title Role In Tony Award-Winning Musical
With the title role in this Tony Award winning musical behind him, Galvin is sure to continue on to an equally exciting career. His next upcoming role is Marty in the film Assassination Nation, directed by Sam Levinson, to be released in 2018.
Taylor Trensch Announced As The Next Evan Hansen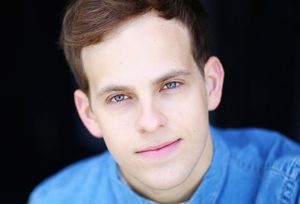 Following Galvin's departure in February, the next Evan Hansen will soon take the stage. Taylor Trensch, though just 28 years old, already has four previous Broadway credits under his belt. He made his Broadway debut in 2012, playing Boq in Wicked for 4 months in the winter to spring.
Then, he went on to originate the role of Michael Wormwood in the Broadway production of Matilda, playing the part from the first performance on March 4, 2013 until June 8, 2014. He then went on to play the lead part in The Curious Incident of the Dog in the Night-time, alternating for the main actor Alex Sharp in the role of Christopher Boone from September 10, 2014 to September 13, 2015.
Taylor Trensch Stars Alongside Bette Midler
Following that role, he played the part of Barnaby Tucker in the Bette Midler led revival of Hello, Dolly! from the first performance March 15, 2017. He will continue with that part until January 14, 2018, which is also when Bette Midler and David Hyde Pierce bid adieu to the production, to be replaced by Bernadette Peters and Victor Garber.
Therefore, Trensch will only have a few weeks to ready up for the part of Evan Hansen, taking over for Noah Galvin in early February. Dear Evan Hansen had a book by Steven Levenson, with music and lyrics by Benj Pasek and Justin Paul (known as the duo Pasek and Paul), and the production is directed by Michael Greif.
High Hopes for "Dear Evan Hansen"
With Taylor Trensch now set to take over the part for an indefinite period of time, it looks like there is still a lot of life yet in Dear Evan Hansen, which continues to bring in strong box office grosses in this competitive Broadway landscape.