"Cats" Under Water and "Paramour" Takes Hiatus
Cats Took One Day Off Due To A Water Supply Break. Paramour Takes Four Days Off Due To Creative Issues.
---
"Cats" Cancels Broadway Performance Due To A Break In Water Supply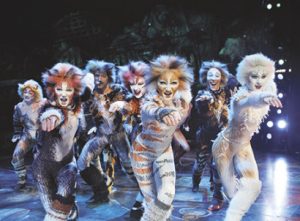 On Wednesday, August 24, 2016, the evening performance of Cats was cancelled for an unusual reason. At 6:23pm ahead of the 8:00pm performance, the official "CATS on Broadway" Twitter account tweeted that the evening performance would be cancelled "due to a water supply break."
It was then clarified in an immediately subsequent tweet that crew was working to resolve the issue such that performances would surely begin the following day, Thursday, August 25, 2016, and also that refunds should be sought at the ticketbuyer's point of purchase.
Neil Simon Theatre Built In 1927
Cats plays in the Neil Simon Theatre, which was built in 1927 and originally called the Alvin Theatre (an amalgam of Alex and Vinton, named after the individuals for whom the theatre was originally built, Alex Aarons and Vincent Freedley).
The first production in the Alvin Theatre was Funny Face by George and Ira Gershwin, and another early production was Ethel Merman's Broadway debut in Girl Crazy. Other notable debuts in this venue were the world premiere of the Gershwins' Porgy & Bess in 1935, and Lucille Ball's only Broadway outing in Wildcat in 1960.
Long And Notable History
In 1932, Aarons and Freedley lost financial control of the theatre, and for a brief time, it was used as a radio studio for CBS. Herman Bernstein purchased the theatre in 1947, and then the Nederlander Organization finally purchased it in 1977. It was renamed the Neil Simon Theatre in 1983; several successful Neil Simon works have played in the theatre including Brighton Beach Memoirs in 1983, Biloxi Blues in 1985, and Jake's Women in 1992.
Therefore, this theatre has a long and storied history, but perhaps more attention needed to be paid to the upkeep of the water supply system. Alas, it is well known that cats do not like to swim, and thus it is fortunate that the water was repaired and performances of Cats are now up and running again.
"Paramour" Cancels Four Performances For Creative Retailoring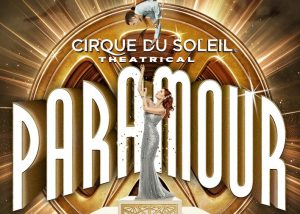 Unlike the one-performance hiatus of Cats, which had nothing to do with the success of the production, the four-performance hiatus of Cirque du Soleil's Paramour comes with less fortunate implications.
In its first foray into developing a show specifically catered to Broadway, Cirque du Soleil may have yet again had bigger ambitions than it could handle in the Broadway domain. The four performances that were cancelled are August 22, 24, 25 and 31, 2016.
Brief Rest To Reflect
Taking feedback from the audiences and creative team, the producers felt that the show needed a brief rest to readjust and reflect on what they could be doing better creatively. It is surprising that these four performances are not entirely consecutive, but they must have been selected due to pre-existing low ticket sales.
It is interesting to note that they did not cancel any weekend performances, as those must be selling better than the weekday performances. While the show has been in the $900,000 to $1 million range for weekly grosses throughout most of its run, which began performances on April 16, 2016, the enormous Lyric Theatre has such a huge gross potential that those numbers are not even that much of a success.
"Paramour" Needs Significant Increases In Audience Turnout
For instance, in the week ending August 21, 2016, Paramour brought in a weekly gross of $936,762, which many other shows would be thrilled to earn, but for Paramour that represents just 51.89% of the gross potential. This is even more dire because with such a large seating capacity, the Lyric must also have much higher weekly rent, thereby contributing to higher running costs for the show within its walls.
In order to work towards recoupment and profits, Paramour must work to bring in a much greater percentage of its gross potential. Unfortunately, every show that has tried to succeed at the Lyric has been ill-fated in recent years. Even a Cirque du Soleil show, with all of its spectacle, may not be big enough to fill the seats in this gigantic Broadway house.