Cabaret Concludes Its Run at Studio 54 on Broadway
Cabaret Played Its Last Performance On March 29, 2015. This Production Starred Alan Cumming, Michelle Williams, Emma Stone, And Sienna Miller.
---
Last Performance March 29 At Studio 54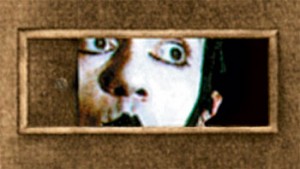 On March 29, 2015, the Roundabout revival of Cabaret shuttered its doors at Studio 54, one of Roundabout Theatre Company's Broadway venues. The revival has been playing since it began previews on March 21, 2014, ensuring that the show stayed on just past the one year mark.
This production of Cabaret was based off an earlier production from 1993, also directed by Sam Mendes and co-directed by Rob Marshall, with choreography by Rob Marshall. Furthermore, Alan Cumming reprised his renowned role as the Emcee from that production, and he stayed with this revival for the entire run.
"Cabaret" Focuses On Leading Lady
It therefore makes sense that the production would choose to close upon the end of his contract, rather than rehearsing a replacement who would probably not fare as well as the box office. Instead, the focus has been on ensuring that his co-star, the leading lady playing Sally Bowles, would attract enough ticket-buying attention.
When the show began last year, Michelle Williams played the role of Sally. She received mixed reviews, and was able to attract some but not wildly outstanding box office attention. Michelle played that role until November 9, 2014. Throughout her stint, the highest weekly gross was $839,690, which took place in the week ending August 3, 2014.
Emma Stone As Sally Bowles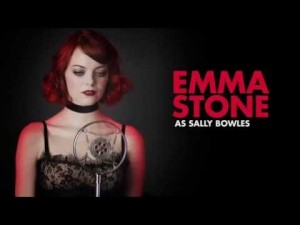 Beginning November 11, 2014, Emma Stone stepped into the role of Sally Bowles, which she continued in until February 15, 2015. She ended up extended her run two weeks longer than originally planned.
Emma Stone received excellent notices, and furthermore she brought the box office higher than it had been ever before in the run. The weekly gross box office record while she was in the lead was $1,051,850, which took place in the week ending January 4, 2015.
Stone Receives Rave Reviews And Excellent Ticket Sales
That was one of two weeks in which the show made it into the millionaire's club, the other being the week ending December 28, 2014. The combination of the high tourist Christmas season, along with Emma Stone, was a winning mix.
Emma Stone was riding high off of her excellent reviews in the movie Birdman, where she played the daughter of a Broadway actor, with the movie primarily taking place backstage in a Broadway theatre. It was therefore fitting when she stepped into the role of Sally Bowles soon thereafter.
Sienna Miller Replaces Emma Stone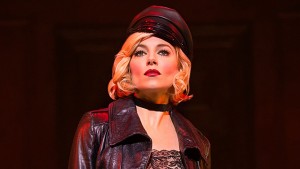 To complete the rest of Alan Cumming's run, from February 17, 2015 until the last performance on March 29, 2015, Sienna Miller stepped into the role of Sally. Miller had been on Broadway once before, as the title role in After Miss Julie in 2009.
Though she didn't receive excellent reviews then, she has certainly captivated the attention of America through her screen performances in such recent hits as Foxcatcher and American Sniper.
Miller Can't Reach Stone's Numbers
Miller, though not as successful as Stone, also did fairly well at the box office. She reached a high note in the final week, with a weekly gross of $935,989, although the credit is not due entirely to her of course, as a show generally picks up its ticket sales in the final week before closing.
All in all, this revival of Cabaret can be considered a success, but the musical is such a classic that it almost supersedes the concept of success and failure. Whether or not the Tony committee chooses to recognize a revival of a revival, there will always be an audience delighted to see Cabaret.
Discount Broadway Tickets
---
---