broadwayUNLOCKED Benefit To Be Held April 22
Broadway Performers And Artists Join Together In broadwayUNLOCKED, A Special Concert And Webcast Event To Benefit The Crime Victims Treatment Center
---
Broadway Special Event To Benefit The Crime Victims Treatment Center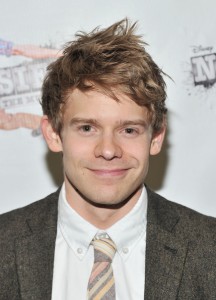 Broadway performer Andrew Keenan-Bolger (Newsies) will join songwriters Chris Miller and Nathan Tysen (Tuck Everlasting) for broadwayUNLOCKED, a special event that will benefit the Crime Victims Treatment Center, on April 22. Taylor Trensch (Matilda), Eryn Murman (Spring Awakening), Jason Hite (Bare), and Eric Namaky are also scheduled to participate in the concert event.
Held at The Green Space (44 Charlton Street), broadwayUNLOCKED will also be webcast for those who can't make the concert. Visit www.broadwayUNLOCKED.com to purchase tickets or to learn more.
Webcast To Reach Wider Audiences
"This year we will be able to reach out to thousands across the country, broadening our community and inviting anyone to be a part of helping survivors heal," Crime Victims Treatment Center director Susan Xenarios said in a statement. "This is a celebration of recovery and transformation and we are thrilled to know that through this concert, our mission will reach anyone who chooses to be touched by it."
Discount Broadway Tickets
---
---