Broadway Ticket Sellers Can No Longer Hide The Service Charge
To Get in Line with NY State Governor Hokul's New Set of Ticket Laws, Broadway Ticket Sellers Like Charles Flateman's "Telecharge" Now Add The Ticket Service Charge Into The Price of Broadway Tickets Before Checkout
---
The Dreaded Broadway Ticket Service Fee Is Now In Plain Sight

It's been a long time coming, but service charges will finally be absorbed into the price of the Broadway ticket. No more getting slammed with all manner of fees right before checking out.
Consumers have wanted this kind of transparency for years and its finally here, but its only been brought about through NY state legislation and not by any actions of King Charles Flateman's "Telecharge" or any of the other official ticket outlets.
First, a quick look at the broader legislation responsible for this monumental change. In July of 2022, New York State's Governor Kathy Hochul signed into law a bill targeting anti-consumer ticketing practices for live entertainment events.
The legislation promised to increase transparency by banning hidden fees. Scalper bots, ticket purchasing software, the sale of free tickets, electronic ticket delivery fees, dynamic ticket pricing— are all now prohibited. Any violations will supposedly incur serious penalties.
The bottom line is, well, now the bottom line. Broadway ticket transaction fees must be transparent at no more sticker shock at the checkout page.
New York State Ticket Laws Going Well Beyond Live Entertainment
Hopefully the hospitality industry will follow suit. In the last few years, hotels have been adding mandatory arbitrary resort fees for standard amenities, which are either not disclosed until the final payment screen, or are indicated in really fine print. Bargain seekers are lured in by the seemingly attractive room rate only to be rudely awakened by significant daily fees.
The U.S. Federal Trade Commission has indeed stated that these 'drip pricing' or 'partitioned pricing' tactics are not in the best interest of the consumer, U.S. law does not require hotels to disclose resort fees in the initial phase of the booking process. Not yet, anyway.
The Broadway business has long been doing the very same thing with their tickets since the 1980's, but now that party is over.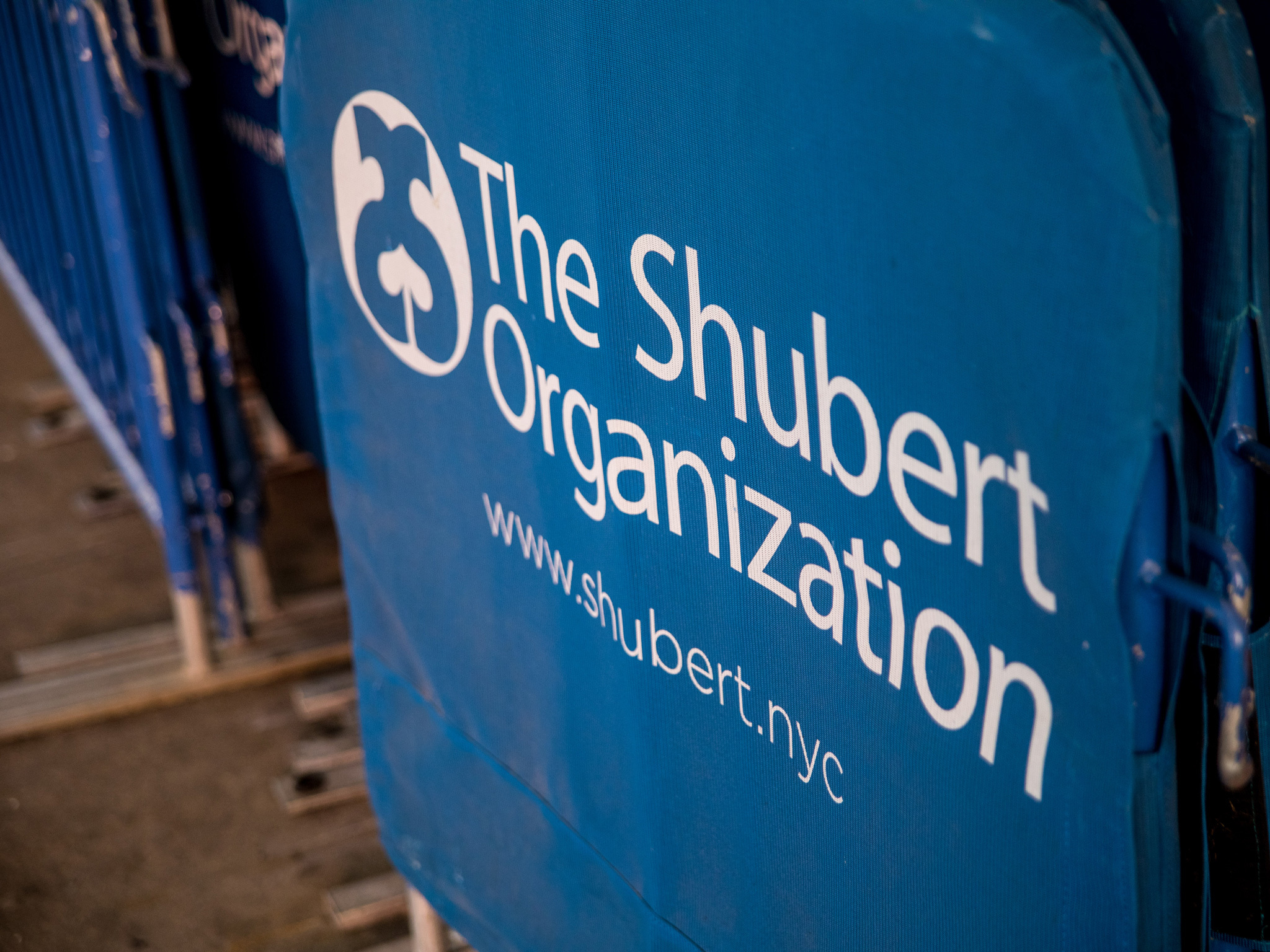 Broadway Ticket Fee Disclosures: What To Expect From Each Ticket Organization:
The Major Official Broadway Ticket Sources:
For patrons buying tickets through Telecharge, Ticketmaster and SeatGeek, the service fee is now included in the ticket price before you choose your seats or add the ticket to your cart.
Once on the checkout page, the ticket price is broken down so you can see the amount of the fee. No more sticker shock in the final phase of the purchase.
The Minor Official Broadway Ticket Sources:
Second Stage, Roundabout, ATG and Criterion offer a similar experience. Any additional fees are disclosed at the initial point of purchase.
Ticket Aggregators:
Broadway Direct and Broadway.com also followed suit by making its fees clear and transparent prior to checking out, although the ticket fees at Broadway.com are outrageous as ever and this law may well end their dated business model, where they would normally add huge fees at the end of transaction.
Secondary Market Broadway Ticket Platforms:
A survey of some of the other secondary ticketing sources shows that these platforms yield a comparable experience. VividSeats and TodayTix now disclose fees before moving on to their respective ticket checkout pages.
The popular ticket reseller StubHub breaks rank by not plainly showing its exorbitant fees upfront but the site does feature a prominently visible filter users can easily toggle on to see estimated fees before adding tickets to their cart.
While those fees remain notoriously high, patrons of StubHub expect to pay a premium for last minute and hard to obtain Broadway tickets anyway.
Fringe Secondary Market Broadway Ticket Brokers:
Fringe secondary market ticket brokers like TicketLiquidator do not yet advertise the specific fee amount until users sign in or provide an email address, and then proceed to the payment screen. Their advertised price does state that it doesn't include fees, so, there's still some measure of transparency, although appearing not yet to adhere to Hochul's new law.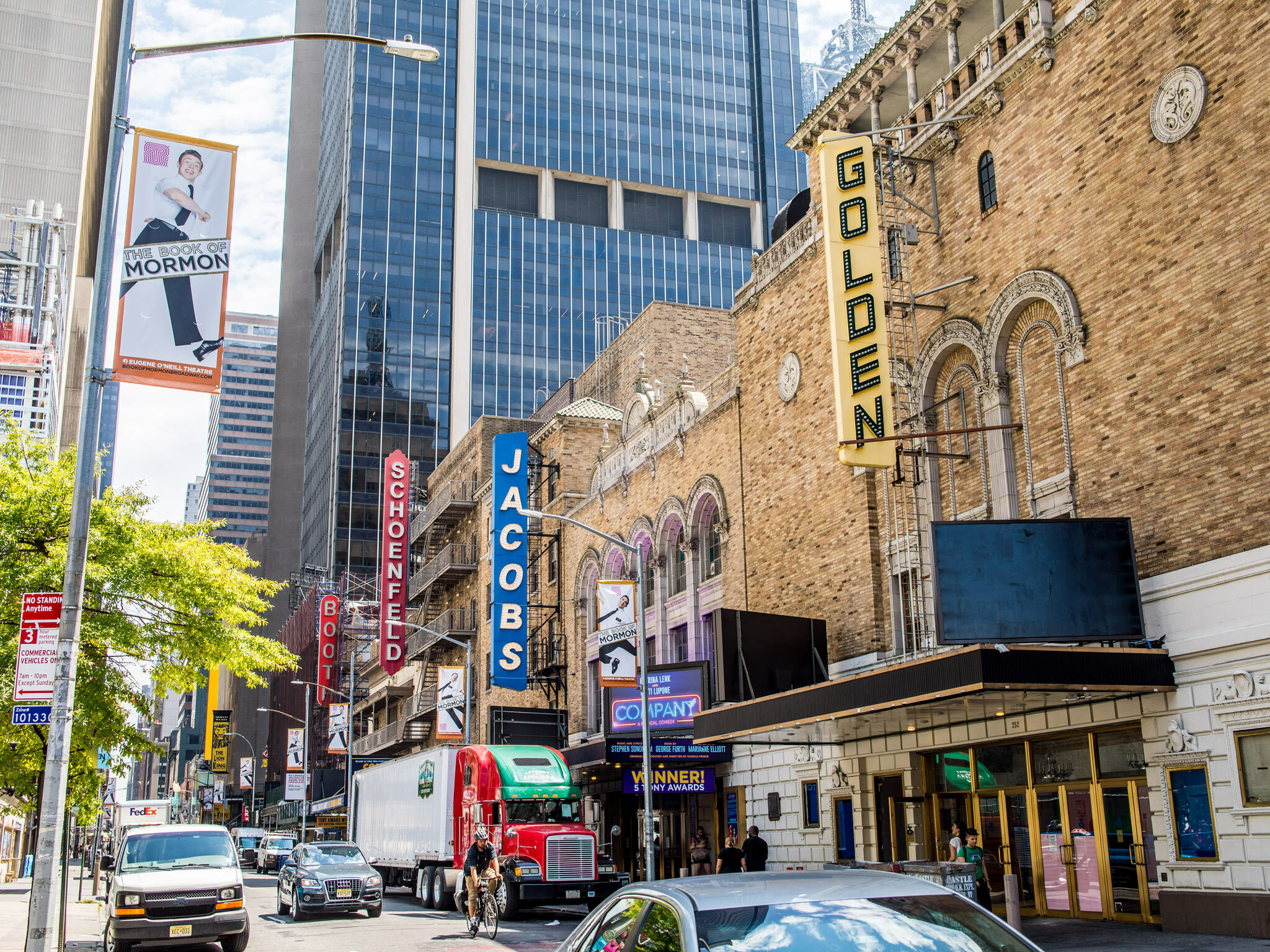 To Fee Or Not To Fee: How To Avoid All Service Charges Altogether
Patrons wanting to avoid the dreaded Broadway ticket service charges altogether can purchase tickets the old-fashioned way, by visiting the box office in person, where there no service charges While more economical, taking that route can be inconvenient and time consuming for out-of-towners
Naturally, sauntering up to a ticket window is not possible for out-of-towners. Unless they have contacts with boots on the ground in NYC, the non-local demographic has come to accept that paying those fees is just the cost of being part of the show business.

Discount Broadway Tickets
---
---