Broadway Ticket Sales Slumps in Late August 2017
Prince Of Broadway Showed Barely Any Increase In Ticket Sales After Its Mixed Reviews, And Marvin's Room Closed To Little Fanfare.
---
"Prince of Broadway" Sees No Boost From Mixed Reviews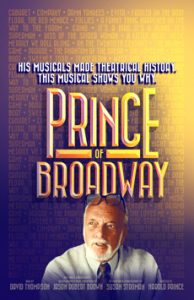 On August 24, 2017, Prince of Broadway opened at the Samuel J. Friedman Theatre. This musical revue, showcasing the directorial and producorial endeavors of Broadway veteran Harold Prince, had been running in previews since August 3, 2017, but upon opening, received mixed to negative reviews.
In the week ending August 27, 2017, Prince of Broadway played a full eight-performance week, but when the reviews came out, that did not spur ticketbuyers to the box office.
Minimal Boost As Broadway Buzzes
While word of mouth inevitably spreads upon a show's opening night, even when the reviews are far from positive, in this case, the buzz has not immediately resulted in an uptick of ticket sales. This past week, Prince of Broadway brought in a weekly gross of $305,108, which represents just 46.8% of its gross potential.
That was an increase of just $1,143 from the week before. With an average ticket price of $63.75, that represents just 18 more tickets bought from the week before. While it does take time for word of mouth to spread, and next week will therefore be more telling, this minimal increase is not a good sign for this new musical, which will need to see a miracle happen if it expects to last much longer.
Featured Hit Songs
It is currently scheduled to close on October 22, 2017. The show has a book by David Thompson, with new songs and orchestrations by Jason Robert Brown, direction by Harold Prince, and co-direction and choreography by Susan Stroman. The show features songs from musicals including Cabaret, Damn Yankees, Evita, The Phantom of the Opera, Sweeney Todd, Follies, Fiddler on the Roof, and many more.
"Marvin's Room" Barely Budges In Final Week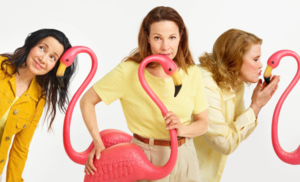 This past week was also the final performance week for Marvin's Room, the revival of Scott McPherson's play at the American Airlines Theatre. The show had begun previews on June 8, 2017, ahead of an opening night on June 29, 2017, and played its final performance on August 27, 2017.
Starring Janeane Garofalo, Lili Taylor, and Celia Weston, this play deals with two sisters struggling to take care of their father while dealing with their own health and life issues. Financially, the show struggled throughout its run, and the final week was no exception.
Collective Decrease In Sales
While many shows see a significant uptick in their final performance week, Marvin's Room increased by just $16,401, bringing it to a weekly gross of $209,431, or 31.4% of its gross potential. This is not even the highest weekly gross for the show; it is the fourth highest. The highest weekly gross took place in the week ending July 16, 2017, in the middle of the run, when the weekly gross was $227,422, or 34.08% of its gross potential.
Over the course of the run, the average percentage reached of gross potential was 31.21%. As for the Broadway industry as a whole this past week, of the 29 shows that were running, the collective box office decreased by $888,842 from the week before. The per-show average decreased to $916,500, in comparison to last week's per-show average of $947,150.
Tourists In Town Expected To Boost Sales
The average percentage reached of gross potential of all shows running this past week was 67.52%. As fall in underway, Labor Day weekend may show an increase in sales next week with tourists in town for the holiday. Then, new shows will begin performances peppered over the next few months, which should hopefully spur the industry to see a collective increase in sales as the weeks wear on.
Discount Broadway Tickets
---
---