Broadway Ticket Revenue Boom Offers a False Reality
The Broadway Boom As Reported By The New York Media Is A Gross Misrepresentation Of The Impact On Broadway Ticket Brokers, Who Struggle As Show Producers Raise Ticket Prices.
---
Broadway Box Office Grosses Are Up 5.5%, But Dynamic Pricing Misleads
The 2016-17 Broadway Boom season officially ended this past month, and the reported ticket sales numbers are staggering. This past year's season incorporated 1,580 playing weeks (which refers to the number of weeks that a Broadway theater had a show running), which is a decrease from 1,648 playing weeks in the 2015-16 season. Nevertheless, the overall grosses increased from approximately $1,373,000,000 ($1.37 billion) in the 2015-16 season, to approximately $1,449,000,000 ($1.44 Billion) in the 2016-17 season, which is an increase of 5.5%.

According to figures released by The Broadway League, the collective grosses across the Broadway industry have been steadily climbing over the past several decades, and Broadway attendance has been on the rise at least since 2013. However, this past season saw a decrease in the actual number of tickets sold: from 13.32 million in the 2015-16 season, to 13.27 million in the 2016-17 season.
Attendance Is Down But Grosses All Time High
This is the most strange aspect of the newly released data – even though attendance was down by a significant margin, the overall Broadway grosses have reached an all-time high. This discrepancy is not so difficult to explain: it is due to the increasingly advanced dynamic pricing methods that producers use to raise prices for seats across different performances, and even across different seats in the same performance, in order to correspond to anticipated demand.
Therefore, it is not necessarily an interest in Broadway that is on the rise – it is merely that Broadway face value ticket prices are on the rise.
New York Media Incorrectly Reports Broadway Boom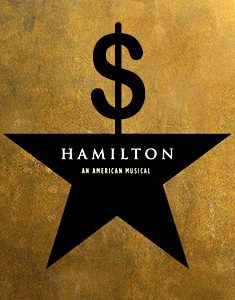 In an article published on May 23, 2017, Michael Paulson of The New York Times cited a "Broadway Boom" in the headline of his article analyzing the newly released Broadway League data for the 2016-17 season. However, this term is misleading. While it is true that Broadway producers are getting better at pricing their product, a major effect of these methods is to cut out ticket brokers, who are now working with lower and lower profit margins.
The new Broadway ticket sales model is really about improved efficiency for the show producer – clawing back profits from ticket brokers back to producers - one good example is Hamilton, where ticket prices are now set at just what the market can bear, the ticket price being directed by market forces instead of pricing them low and letting ticket brokers have a field day. While Hamilton has already been running for 21 months, it continues to have sold-out houses months in advance, and the top ticket price for orchestra seats is generally at the record-breaking price of $849.
Tent Pole Production Model on Broadway
Ticket brokers are getting squeezed at that price point, and they cannot push for a higher price if buyers will not pay. Meanwhile, the top ticket price for the Bette Midler led Hello, Dolly! is $748, and the limited engagement production of Sunday in the Park with George, which recently concluded its run, had a top ticket price of $499. While The Book of Mormon, with its top ticket price of $477, once seemed unbelievably high, that figure now looks low in comparison to Hamilton, but the same model is true.
Broadway is now moving closer to the Hollywood model of "tent pole" productions, with a small percentage of shows bringing in all the revenue, while other shows have an increasingly difficult time even staying afloat. Next season promises several more big-ticket items on Broadway, including Harry Potter and the Cursed Child and the musical adaptation of Frozen. Those shows are expected to be smarter about pricing right out of the gate, cutting out the ticket brokers yield even more and delivering more return for the show producers and investors.
Ticket Brokers Struggle to Keep Up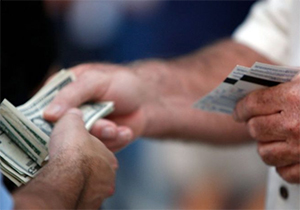 With overall Broadway attendance down, the so-called "Broadway Boom" is really about the face-value ticket pricing. While this is certainly a boon to financial backers of Broadway shows, who are now getting a better return on their investment, this does not represent the whole picture. While the official gross revenues are up by 5.5% to 1.449 billion, the whole industry has actually decreased by 2%, when you take into account all producer and ticket broker sales. In this new climate, producers have clawed back more of the sale revenue from ticket brokers, who are scrambling to find their place in this new world order.
In addition to raising ticket prices to make Broadway less and less accessible to theatergoers across the socioeconomic spectrum, Broadway producers may shift focus back to bringing more individuals to the theater – working to increase attendance as well as profit margins. Greed may be good for business, but Broadway has always been about marrying business with art, often a tricky tightrope. Broadway producers could insist on printing names on tickets and checking ID at the door (much like an airline ticket), but they now often use the "broker profit" excuse to pad out their own wallets when justifying a ticket price increase, putting Broadway out of reach to common folk.
The Broadway League Continues To Provide Misleading Ticket Sales Data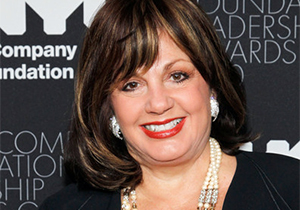 The problem with Broadway ticket research and sales reporting often stems from the reports provided by The Broadway League, an organization that represents Broadway theater owners and general managers. They publish a weekly report of Broadway ticket sales, that is often cited in news reports, but the data has a fundamental flaw of only tracking face value tickets that are sold. If a Hamilton ticket is sold by a ticket broker for twice the price that it was originally purchased for, The Broadway League does not report that data and therefore gives an inaccurate overall picture of the Broadway ticket market and more importantly, its direction.
This is not the first time that The New York Times has been hoodwinked by the flawed data that comes from the league. For example, Hamilton, the top show on Broadway, officially sold $2.7 Million of tickets last week, but that sales data is for only for face value tickets.
Stubhub has demonstrated that 47% of all Hamilton tickets are actually resold by ticket brokers for a higher price and the real total revenue of Hamilton ticket sales is at a whopping $4.7 million, nearly double what the league reports. As Broadway producers claw back profits from ticket brokers, by allowing the free market to set their ticket prices, any extra revenue they report as a line item is made to appear as a total industry gain.
Broadway Sales Data Not Publicly Available
The reality is that "the boom" is really a redistribution of wealth, in the producer's favor, away from the ticket broker. When all the Broadway ticket sales data is accounted for, "The Broadway Boom" could actually be a reduction in overall Broadway revenue. Do not expect Charlotte St. Martin, the long-serving President of The Broadway League, to start publishing any real total sales data publicly because it may not fit with her current narrative which is that Broadway is booming and everyone should get on the gravy train. Sadly the metaphor is not Kool-Aid, as Michael Paulson from the New York Times would be first in line.
Discount Broadway Tickets
---
---