Broadway Shows Cancelled Until At Least June 7, 2020, Maybe Even Later
All Broadway Shows Have Been Cancelled Until At Least June 7, 2020 After Going Dark In March 2020. Reopening Dates Not Guaranteed Until COVID Is Controlled.
---
When Broadway Productions Went Dark in 2020

All New York City Broadway shows have now been shuttered through June 07, 2020. Thirty-one Broadway productions went dark on March 12, 2020 and 15 new productions that had been scheduled to open before May 2020 ave all been closed or postponed. A stack of big new shows were also set to open later in the year and now all bets are off for the forthcoming season of Broadway Theatre that lies in tatters.
Broadway Ticket Refunds
All affected ticket buyers will be contacted by email or phone with specific details about getting a refund on their tickets. Most shows will automatically process a ticket refund back to the original purchasers credit card, but any purchases made in person for cash at the box office will need to contact the show directly, a monumental feat at best.
New Broadway Reopening Date of June 07, 2020 Is Not A Fixed Date
The new opening date of June 07, 2020 replaces the ridiculous date of April 12, 2020 that the beleaguered Broadway League has been touting up until yesterday, just four days away from their 'expected' Broadway reopening. The new June date is an eight week extension from the original Coronavirus pandemic shutdown and means that Broadway would have been closed for three months, an eternity in all forms of business, but especially hard on Broadway.

There is no guarantee that even the June Date will be achieved, as the pandemic infection continues on and a further extension may be made that could bring the Broadway reopening date into July or even August, 2020.
Tony Awards 2020 Cancelled
The June 07, 2020 date had been scheduled for the 'now cancelled' 2020 TONY Awards, but given the truly horrible ratings that CBS, the American Theatre Wing and The Broadway League have consistently delivered over the last couple of years, it was its coup de grâce that allowed the show to fade into the annals of history without too much fanfare.

Most hope that they do not bring the beleaguered TV show back in its current form, but The Broadway League has never been one for change and a big change in its aging leadership would be required to kick start this entity to make it appeal to a new set of fans.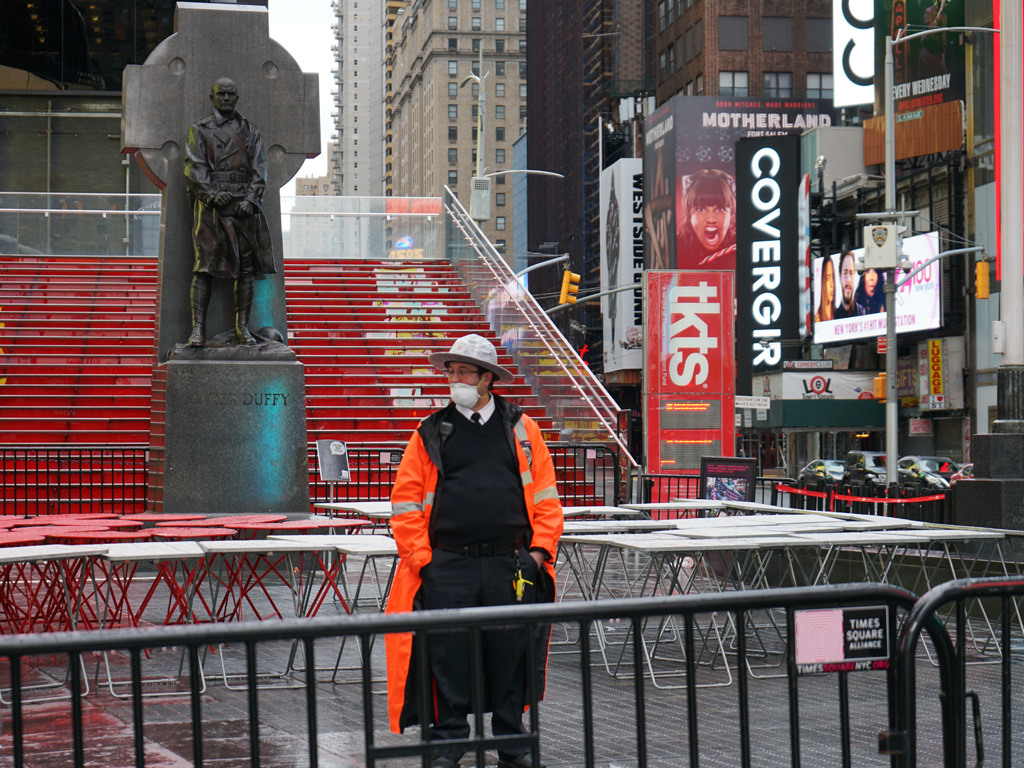 Any Broadway Reopening Will Be Uncharted Territory
With any planned reopening, it is doubtful that audiences are even going to return to the theatres en masse early on given the existing risk of catching the Coronavirus infection from others in the theatre. Face masks, disposable gloves and armbands indicating antibodies may be the only thing that allows older audiences to return to the Great White Way in safe way.

When a cure or vaccine turns up in the next year, then audiences may have more confidence to step over the theatres threshold, but until then pundits expect small audiences amid heightened levels of fear of infection.

A Broadway Reopening Beyond the June 2020 Date
It is possible that the Coronavirus does not dissipate at all in the Summer of 2020, or it even revs back up in the Fall of 2020, meaning that Broadway could be done for the whole of 2020. Beyond that is anyone's guess, but Broadway producers would be finally forced to innovate against their natural inclinations, if Broadway theatre faces death in its current form.

Discount Broadway Tickets
---
---