Broadway Show Ticket Sales* w/e 9/2/2012
---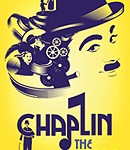 Summer went out with a whimper on Broadway, as the final week of August had the lowest total ticket sales for the Great White Way all summer season. Presumably most people preferred to spend the Labor Day weekend barbecuing or buying school supplies rather than seeing a Broadway show. New kid on the block
Chaplin
saw a modest but encouraging increase in attendance and average paid admission this week. But this wonderful musical about a silent film star may be a hard sell in coming weeks, this new show may need to see some really positive reviews from the critics when it opens next week, especially if it hopes to survive the season. The closing show
Clybourne Park
ended its Broadway run with solid numbers, filling to over 86% capacity over the course of the week. But this week's other closer,
One Man, Two Guvnors
, really went out with a bang at almost 98% capacity and an average ticket price of $111 (which is impressive for a play with no major Hollywood stars in it) - which is a masterclass in how to close a show.
Wicked
recovered the ground that it lost last week, and
Nice Work
turned around its slump with a nice rally.
Porgy and Bess
dropped to last place, with its closure scheduled for Sept 23, it is hoped that it can remain viable until then. All bets are off heading into the "back to school" season, where this summer's Broadway successes may have trouble selling to the Broadway audience demographic shift that happens around this time of year.
The following are the Broadway ticket sales numbers from the week ending September 2, 2012:
| | | | | |
| --- | --- | --- | --- | --- |
| Show Name | GrossGross | TotalAttn | %Cap | AvgPaidAdm |
| BRING IT ON THE MUSICAL | $529,972 | 8,049 | 75.42% | $65.84 |
| CHAPLIN | $390,616 | 6,299 | 75.35% | $62.01 |
| CHICAGO | $601,035 | 7,349 | 85.06% | $81.78 |
| CLYBOURNE PARK | $486,336 | 6,599 | 86.74% | $73.70 |
| EVITA | $1,104,048 | 10,235 | 79.37% | $107.87 |
| GORE VIDAL'S THE BEST MAN | $649,776 | 6,911 | 81.27% | $94.02 |
| JERSEY BOYS | $907,978 | 8,894 | 90.53% | $102.09 |
| MAMMA MIA! | $743,291 | 8,618 | 71.91% | $86.25 |
| MARY POPPINS | $766,669 | 10,559 | 73.45% | $72.61 |
| NEWSIES | $964,326 | 9,669 | 101.14% | $99.73 |
| NICE WORK IF YOU CAN GET IT | $896,413 | 8,836 | 76.75% | $101.45 |
| ONCE | $1,026,372 | 8,065 | 95.29% | $127.26 |
| ONE MAN, TWO GUVNORS | $853,768 | 7,630 | 97.82% | $111.90 |
| PETER AND THE STARCATCHER | $396,386 | 5,466 | 65.82% | $72.52 |
| PORGY AND BESS | $574,830 | 6,544 | 61.27% | $87.84 |
| ROCK OF AGES | $490,670 | 4,633 | 99.34% | $105.91 |
| SPIDER-MAN TURN OFF THE DARK | $1,430,429 | 12,701 | 82.26% | $112.62 |
| THE BOOK OF MORMON | $1,667,593 | 8,752 | 102.63% | $190.54 |
| THE LION KING | $1,721,417 | 13,420 | 100.03% | $128.27 |
| THE PHANTOM OF THE OPERA | $829,029 | 10,387 | 80.90% | $79.81 |
| WAR HORSE | $543,877 | 7,208 | 84.28% | $75.45 |
| WICKED | $1,700,412 | 13,609 | 94.04% | $124.95 |
| Total: | $19,275,241 | 190,433 | 84.58% | $98.38 |
*Broadway Grosses provided courtesy of The Broadway League