Broadway Fall 2014 Line-Up Falling into Place
Buzz-Worthy Broadway Line Up Announced For Fall 2014 Include The River, It's Only A Play, And The Curious Incident Of The Dog In The Night-Time.
---
Hugh Jackman Returns To Broadway In "The River"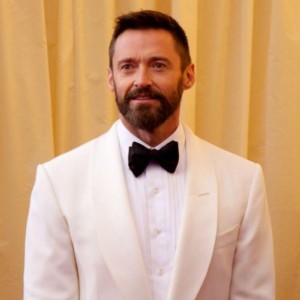 This fall looks to be an exciting one on Broadway! Let's face it – every new season is pretty exciting. But with the Tony Awards still a month away to commend the brilliant plays and musicals of the 2013-2014 season, announcements are already being made for shows to open next fall.
It was recently announced that Hugh Jackman will be returning to Broadway this fall in Jez Butterworth's play The River.
Ian Rickson And Jez Butterworth Team Up Again
Jez Butterworth's work was last seen on Broadway with the 2011 production of Jerusalem starring Mark Rylance, directed by Ian Rickson, and produced by London-based powerhouse theatre production company Sonia Friedman Productions. Sonia Friedman will be shepherding a Butterworth play once again, after having watched over its production at the Royal Court Theatre, where Jerusalem also premiered.
The partnership between Ian Rickson and Jez Butterworth also holds strong, as Rickson is on board to direct this play. The River is about a loner on a remote island and the two women in his life, who will be played by British actresses Laura Donnelly and Cush Jumbo. The River will begin performances at the Circle in the Square Theatre on October 31, 2014.
Nathan Lane And Matthew Broderick Co-Star In "It's Only A Play"
A favorite of the Great White Way, Hugh Jackman sold out his 2011 one-man show Hugh Jackman: Back on Broadway, and he will host the Tony Awards this year for the fourth time. In addition to the proven partnership between director Ian Rickson and playwright Jez Butterworth, another fall show will see the recurrence of a proven Broadway partnership, this time between two beloved actors.
Nathan Lane and Matthew Broderick, who famously co-starred in 2001's The Producers, will join forces this fall for a Terrence McNally play called It's Only a Play, directed by Jack O'Brien. Like The Producers, It's Only a Play is also a comedy based in the world of show biz.
Producer Scott Rudin Looks Forward To A Busy Fall
Having premiered at the Manhattan Theater Club in 1986, It's Only a Play is the story of a nervous playwright (Broderick) at the opening night party for a play he has written, and his interactions with his backstabbing friend (Lane). Produced by Tom Kirdahy, who is married to Terrence McNally, the play will begin performances in September at a theatre yet to be announced. Producer Scott Rudin also has a starry play up his sleeve for this fall.
This Is Our Youth, written by Kenneth Lonergan (You Can Count on Me, Margaret, The Starry Messenger) first premiered Off-Broadway in a production by The New Group in 1996. The play centers on three aimless teenagers in New York City, and this Broadway production will star Michael Cera, Kieran Culkin, and Tavi Gevinson.
"The Curious Incident Of The Dog In The Night-Time" Premieres In September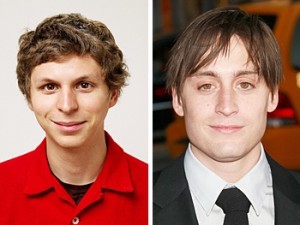 Directed by Anna D. Shapiro (Motherf**ker with the Hat), the show will have an out-of-town pre-Broadway run at the Steppenwolf Theatre in Chicago over the summer, and it will then transfer to Broadway's Cort Theatre with performances beginning August 18, 2014.
Michael Cera and Kieran Culkin also appeared in their same roles in an Australian production of this play in 2012, directed by Mark Brokaw. Further fall productions that have been announced include Simon Stephens' play The Curious Incident of the Dog in the Night-time, which is a transfer from London's National Theatre via the West End.
"The Real Thing" Opens On Broadway
The play will occupy the Ethel Barrymore Theatre with previews beginning September 15, 2014. In addition, The Country House by Donald Margulies will star Blythe Danner at the Samuel J. Friedman Theatre, with previews beginning September 9, 2014 in a Manhattan Theatre Club production.
Finally, it has also been announced that a production of Tom Stoppard's The Real Thing will play at the American Airlines Theatre in a Roundabout Theatre Company production, starring Maggie Gyllenhaal, Ewan McGregor, and Cynthia Nixon, and directed by Sam Gold. This is just the tip of the iceberg, however, as many more exciting shows are sure to be announced for the Broadway fall season in the coming months.