Broadway Drifts Further from the Bottom Line
Broadway Showed A Slow Down In Its Box Office This Past Week, Although The Numbers Are Not Dismal Due To The Strength Of A Few Long-Running Musicals.
---
Box Office Numbers Dwindle As Hit Musicals Hold Strong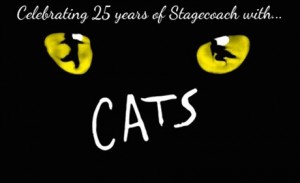 In the week ending September 24, 2017, the box office for Broadway theatre had a slower week than the one previous, but overall, the numbers held their own due to the ongoing strength of certain long-running musicals.
Over the course of the week, the 26 shows running brought in a collective gross of $23,991,939, which is a decrease of $971,237 for these shows. With an average top ticket price of $296.17, the average paid ticket was $116.23, and the audiences across the board were at an average capacity of 81.95%.
Big Decrease In Audience Capacity
This is a significant downturn from an average audience capacity last week of 87.93%. The biggest decrease was seen by Cats, which brought in a weekly gross of $570,470, a decrease of $187,580 from the week before. In addition, Charlie and the Chocolate Factory went down by $155,578 to reach a weekly gross of $668,216, while Kinky Boots went down by $149,167 to reach a weekly gross of $695,289.
Meanwhile, Miss Saigon saw a decrease of $127,354 in its weekly gross, bringing it to a figure this past week of $567,871. Even the powerful musical Wicked saw a decrease of $84,344, bringing it to a still impressive weekly gross of $1,408,133. The musical Anastasia went down by $83,898, bringing it to a weekly gross of $784,878, School of Rock the Musical went down by $70,719, bringing it to weekly gross of $606,236, and Waitress the Musical went down by $59,744, bringing it to a weekly gross of $636,992.
Long-Running Hits Show Increase
Nevertheless, some long-running musicals did show an increase in ticket sales. The Lion King went up by $67,781 to reach a weekly gross of $1,859,496, Aladdin went up by $14,604 to reach a weekly gross of $1,344,625, and The Book of Mormon went up by $7,704 to reach a weekly gross of $1,193,378. These shows holding strong allowed the overall grosses this past week to remain on the higher end.
"Time and the Conways" Picks Up Steam But Still Lags Behind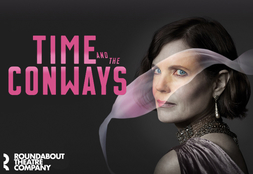 This past week, Time and the Conways entered its first full week of 8 performances, up from last week's first partial week of 3 previews. While the show did demonstrate the largest increase of any of this past week, that number was inflated by the fact that it played an additional 5 performances.
In any case, Time and the Conways also did demonstrate an increase in terms of gross potential, but a very slight one. The show went up by $172,101 to reach a weekly gross of $264,917, which represents 41.90% of play's gross potential.
Beloved Star Elizabeth McGovern
In contrast, the previous and first week of just 3 performances brought in a weekly gross of $92,816, which represents 39.15% of gross potential. This revival of a play by J.B. Priestley stars Elizabeth McGovern, Steven Boyer, Anna Camp, and Gabriel Ebert, but its subject matter and revival status make it a difficult sell to audiences.
While the show saw a minor upshift in ticket sales this past week, it still has a long way to go to build up momentum before the opening night reviews come out after October 10, 2017. Elizabeth McGovern is a beloved star of Downton Abbey, so when the press start covering the opened show widely, word of mouth should pick up, even if the show never reaches sell-out status.