Bummer of a Summer: Broadway Closed Until Cuomo's 7 Key Metrics Achieved
The Broadway Summer of 2020 Has Been Cancelled Until All Broadway Theatres Achieve Cuomo's 7 Key Metrics That Stop The Spread Of COVID-19 Between Theatre Patrons At Risk Because Of Their Age

---
Broadway Reopening Dates Keep Changing
The Broadway League has announced that all Broadway shows are now closed indefinitely until the COVID-19 pandemic passes and the New York State governor gives the all clear for shows to return to the Great White Way. All tickets that have been purchased through Sept 6, 2020 will be automatically refunded. Sept 6th, 2020 has been indicated as the new opening date for Broadway, but this date is probably wrong as NYC has a long way to go to achieving Governor Cuomo's seven key metrics that allow a phased reopening.

Reopening Dates Still Need Guidance From Cuomo
As the Sept 6th, 2020 date approaches, New York City will then receive further guidance on what the actual opening day for Broadway will be. Some news sources are reporting that Sept 6, 2020 is the new opening day for Broadway, but that is pure speculation, as two opening dates have already passed and any proposed new opening date is more wishful thinking than facts based on evidence on the ground.
Previous official statements from the Broadway League have indicated that Broadway shows would only shutter until April 15, then it was extended until June 7 2020. Both of those dates passed and no Broadway shows reopened, which now puts into question the credibility and accuracy of Charlotte st Martin who represents the Broadway League, which is a trade group that represents Broadway theatre owners and producers and was quick to name those prior dates.

Broadway Relegated to Phase 4 of Governor Cuomo's Reopen Plan
Governor Cuomo first closed Broadway theaters on March 12, 2020 and in the months since then, Broadway theatre, related businesses and NYC tourism have experienced massive economic losses. For any area of New York State to be able to move into a phased reopening, it must first meet the governors seven key metrics and NYC is still a long way off before it can satisfy these, currently only satisfying four of them. When NYC does satisfy all seven metrics, then it can move into the four phases of the reopening plan, which Broadway in stuck in the last phase.
The first phase is essential professional services, if that all goes well the second phase of reopening would kick in which includes other professional services like retailers and real estate firms. The third phase is restaurants, bars and hotels and the fourth and final phase is attractions like cinemas, tourist sites and Broadway theatres.
Last Phase Upsets Broadway Theatre Owners and Producers
The plan to reopen Broadway has dropped to this last phase in Governor Cuomo's reopen plan and that is in part fueled by the lack of social distancing available at cramped Broadway theatres and the little revenue that the city actually gets from Broadway, as there is no sales tax applied to tickets. Broadway does drive a huge amount of business for NYC, but as there are no tourists and nothing else is open, then Broadway being open does nothing for the financial status of the city or the state.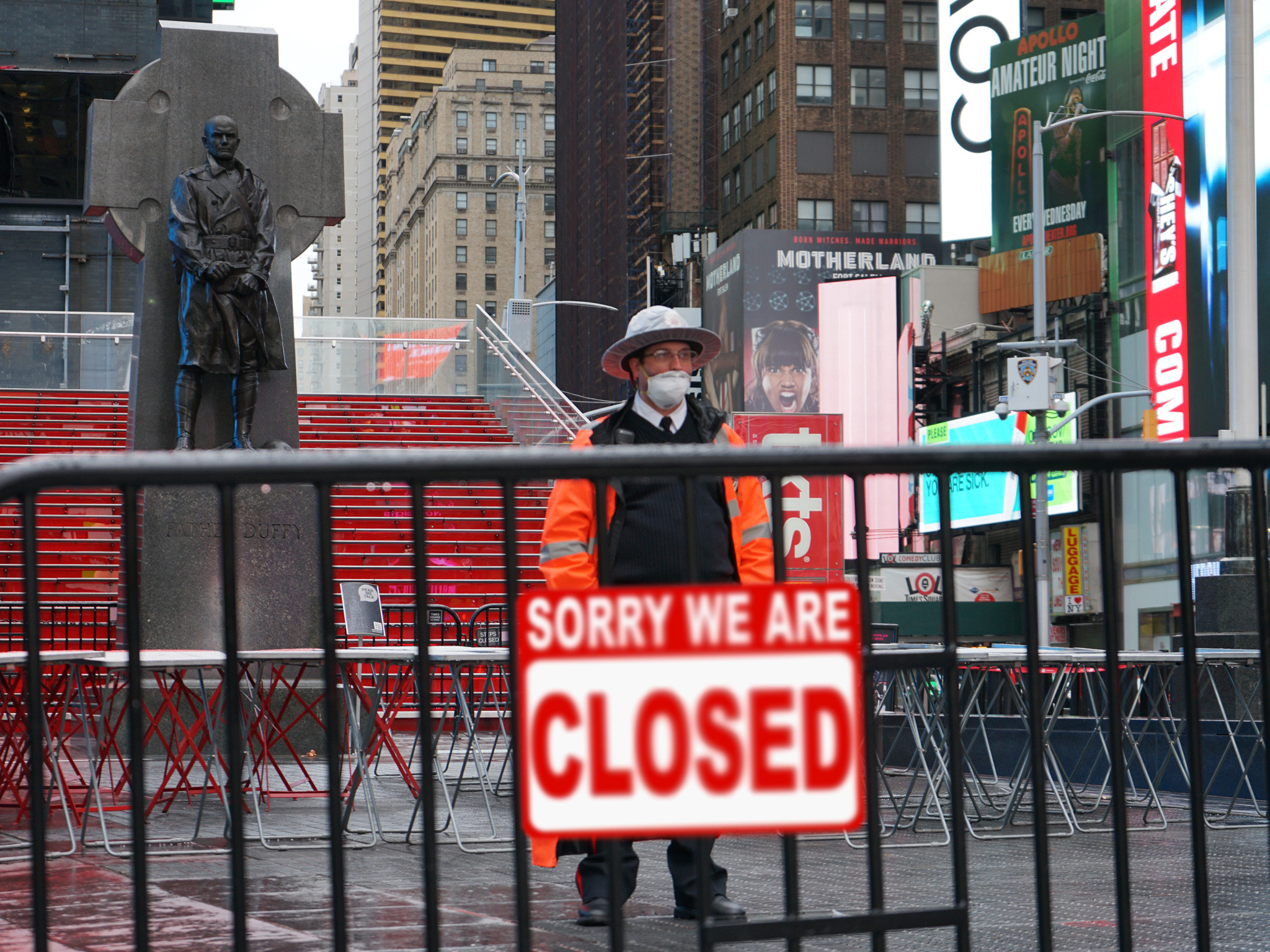 Exodus From NYC May Reduce Broadway Audiences Considerably In The Future

It is no secret that people have been migrating away from NYC in droves since the outbreak of the pandemic in early March 2020 and it still remains to be seen just how many people will stay away even after it has reopened. When Broadway performances do resume, it is unclear what Broadway audiences will return with them. It will take a long time before tourists can return to New York City and the number of locals is significantly down, so New York City may take some time to recover despite being reopened. The early indication is that a good chunk of the mass exodus of people may have been tempted to leave the city for the suburbs, or even other major cities which were less impacted by the Coronavirus, and they may not be coming back in the near future.
Empty-Nester's May Be Second Guessing Their Choice Of Retirement City
During the COVID-19 pandemic many empty-nester's may have had second thoughts about their choice to retire in the metropolis that became more akin to a prison camp when everything closed down, streets were empty and supermarket shelves were bare. Young families with children realized that there was great risk being in NYC during a pandemic, because any visit to the emergency room could bring the virus home which could infect older people are leave children with Kawasaki syndrome.
Twenty-somethings may have yearned to be living in the city, but it has become a living hell for most of them with little entertainment and testing conditions that remind them more of being sent to their room without dinner, than the wild ride of living in NYC. Any of the millennials who have relatives outside the city have returned back there with gusto and some may just permanently stay there, rather than face the NYC sky-high rents and empty streets that are sparsely populated with a set of sickly patients wandering aimlessly around like a scene in some B roll footage from an eighties zombie movie.
Older Audiences May Avoid Broadway in Future
For Broadway in the future, with a distinct lack of older audiences, people with money and young fans, Broadway could become a cautionary tale of high prices and excess in a city that burned while the mayor fiddled. The city could return to the state that it was in back in the early ninety's with bankrupt theatre owners and a 42nd street that was a social wasteland.