Broadway Box Office Surges Into Summer
Three Tall Women Surged In Its Final Week, And Waitress Took A Plunge In The First Week Following Katharine McPhee's Turn In The Lead Role.
---
Three Tall Women Closes Out Run at All-Time High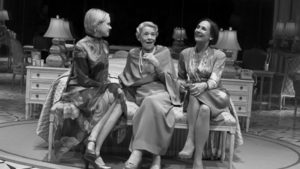 The week ending June 24, 2018, Three Tall Women played the final week of its run. This highly acclaimed revival took home two Tony Awards, for Best Performance by a Leading, and by a Featured, Actress in a Play – for Glenda Jackson and Laurie Metcalf, respectively. It was nominated for Best Revival of a Play, Best Scenic Design of a Play, Best Costume Design of a Play, and Best Direction of a Play.

Directed by Joe Mantello, Three Tall Women brought in an increasing series of weekly box office grosses. In the final week, the box office was the highest of the entire run. This is not only because there was an added ninth performance on the final day, but also the gross potential reflects an all-time high as well. This past week, the weekly gross was $1,275,918, which represents 121.51% of its gross potential. With an increase of $197,999 from the previous week, the average paid admission was also at an all-time high of $180.14 per ticket. With the exception of Harry Potter and the Cursed Child, this was also the highest gross of any straight play this past week.

Waitress Sees Major Plunge Without Katharine McPhee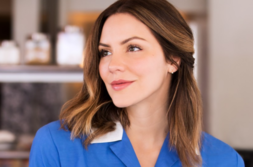 The biggest decrease this past week was seen by Waitress. A musical with surprising longevity, Waitress has benefited from a string of popular stars on the marquee. On June 17, 2018, Smash star Katharine McPhee concluded her Broadway debut as the lead, Jenna. She had been playing the part since April 10, 2018. During this time, she also co-hosted the announcement of the Tony Award nominations, securing her spot in the public eye as a Broadway star.

Previously, the role of Jenna has been played by Jessie Mueller, who originated the part, and composer Sara Bareilles, who has since stepped into the lead on two extended occasions. Bareilles co-hosted the Tony Awards with Josh Groban. Waitress will need to scramble to find its next star if it wants to continue its journey for much longer. This past week, Waitress brought in a weekly gross of $763,427, which is a decrease of $221,800 from the week before. With a top ticket price of $270.00, the average paid was $98.34, and the audience was filled up to an average capacity of 92.9%.