Broadway Box Office Surges in Mid-February 2018
Last Week Was An Excellent One For The Broadway Box Office, With Every Show Except Waitress Showing Growth In Ticket Sales, And Escape To Margaritaville Is Off To A Strong Start
---
Almost Every Show Experiences Growth This Week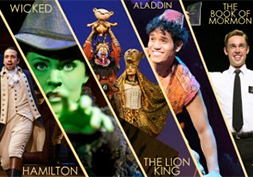 This past week, of the 25 shows running, 24 saw an increase in ticket sales from the week before. The collective weekly gross for all 25 shows was $26,335,058, which is an increase of $4,316,478 from the week before. While last week's average weekly gross per show was $917,441, this past week had a per-show average of $1,053,403, demonstrating a spike in ticket sales across the board. The biggest increase was seen by Wicked, which went up by $507,376 to reach a weekly gross of $1,818,771, which represents 102.2% of its gross potential.
This is an important change for Wicked, which, though still one of the top earning shows, has been on a downward trend since the new year. Ever since the massive decrease following the very successful week approaching New Year's Eve, Wicked has continued to lose steam each week, until it finally turned around in a positive direction this past week.
School Of Rock Does Well
The next biggest increase this past week was seen by School of Rock, which went up by $407,516 to reach a weekly gross of $935,219, or 64.8% of gross potential. In addition, Aladdin went up by $312,791 to reach a weekly gross of $1,504,445 to reach a weekly gross of $1,504,445, The Lion King went up by $304,906 to reach a weekly gross of $2,029,508, The Phantom of the Opera went up by $286,108 to reach a weekly gross of $1,016,060, Anastasia went up by $276,435 to reach a weekly gross of $1,017,255, Kinky Boots went up by $268,980 to reach a weekly gross of $858,691, Chicago went up by $224,643 to reach a weekly gross of $709,932, and SpongeBob SquarePants went up by $223,870 to reach a weekly gross of $800,160.
These are just the shows that saw an increase of over $200,000, but positive improvements were seen across the board. The only exception was Waitress, which went down by $347,806 to reach a weekly gross of $1,086,096, which still represents 106.5% of its gross potential. This decrease is due to the departure of Jason Mraz, who played his final performance in Waitress at the end of the previous week on February 11, 2018. Nevertheless, sales are still strong because Sara Bareilles remains in the role of Jenna until March 11, 2018.
New Show: "Escape to Margaritaville"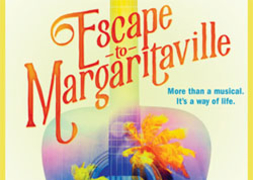 This past week, a new show began previews: Jimmy Buffett's Escape to Margaritaville. Since beginning previews on February 16, 2018, the show only played 2 performances in this first week of reported box office figures. Still, if those performances are any indication, Escape to Margaritaville has a promising future ahead of it.
Over the course of the 2 shows, the box office gross was $396,813, which represents 88.5% of the show's gross potential. With a top ticket price of $247, the average paid admission was $129.30, and the audience was filled up to 94.4% of its capacity.
This show had its world premiere at La Jolla Playhouse, where it was the fastest selling show in that theatre's history. With music and lyrics by Jimmy Buffett, and a book by Greg Garcia and Mike O'Malley, the show is directed by Christopher Ashley and choreographed by Kelly Devine. The cast is led by Alison Luff, Paul Alexander Nolan, and Lisa Howard, and the opening night is scheduled for March 15, 2018. Next week's full performance week will be more illustrative about the hit potential for this new musical.