Broadway Box Office Reflects New Cast Changes
Bernadette Peters Is A Box Office Attraction, But Not As Much As Bette Midler Was, And Sara Bareilles And Jason Mraz Are A Power Combo In Waitress.
---
Bernadette Peters Does Not Have Bette Midler's Golden Touch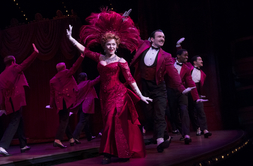 This past week, Bernadette Peters had her first full week of eight performances in the lead part of the current revival of Hello, Dolly! After a brief hiatus following Bette Midler's year-long origination of the role, which culminated on January 14, 2018, Bernadette Peters stepped into the part starting January 20, 2018.
It was inevitable that there would be some sort of comedown after Midler's departure, as it was her star power that led this production to break countless box office records.
"Hello, Dolly!" Facing Uphill Battle
Coming off of a lauded run that included the Tony Awards for Best Revival of a Musical, and Best Performance by a Leading Actress in a Musical for Bette Midler, Hello, Dolly! is facing the uphill battle of retaining its momentum with an entirely new face to represent the show.
Midler's magnetism at the box office was clearly demonstrated at several points throughout her run, as when she briefly took a hiatus on a few occasions, to be replaced by Donna Murphy in her absence, the box office took a significant plunge.
Bernadette Peters Incredible Career
Nevertheless, Bernadette Peters is a bigger name than Murphy, with her incredible career including Tony Award wins for Annie Get Your Gun and Song and Dance, in addition to nominations for On the Town, Mack and Mabel, Sunday in the Park with George, The Goodbye Girl, and Gypsy.
This past week, the box office demonstrated that Peters does have significant pull, but not nearly as much as Midler. Over the course of 8 performances, the show brought in a weekly gross of $1,171,765, which represents just 79.4% of gross potential. Still, the show was at basically standing capacity, with the audience filled up to 97.8% of its potential.
Peters' Opening Night
Bringing in well over $1 million, this is not too shabby, and perhaps when the show is re-reviewed after Peters' "opening night," the buzz will spread even further. For now, these numbers put Hello, Dolly! in the middle range of musicals, performing alongside Anastasia in terms of average ticket price, A Bronx Tale the Musical in terms of gross potential, and The Book of Mormon in terms of weekly gross.
Bareilles and Mraz Bring in the Gold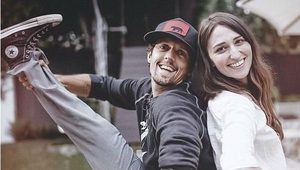 Meanwhile, another cast replacement is having a positive effect on its show: Waitress, with the new leading duo of the show's composer Sara Bareilles, along with her fellow Grammy favorite Jason Mraz.
This past week, with those two singing the lead parts, the show brought in $1,626,478, which represents 159.54% of gross potential. Outperforming even the previous week, this past week was the highest yet for the musical in terms of gross potential.
"Waitress" Composer Holds Her Own
It is rare for a show's composer to hold such box office pull on her own, and even rarer when she also just happens to be suited to play the lead part, especially when she did not originate that role. It almost begs the question of why Bareilles didn't originate the part, with Jessie Mueller instead holding the honor, but it likely comes down to a combination of scheduling and experience; perhaps Bareilles didn't have the confidence at first.
Now, however, in her second go-around in this role, it is clear that Bareilles makes a marvelous Jenna, and audiences are responding. With an average paid ticket price of $193.54, Bareilles and Mraz are together a hot combo. Even when Mraz steps down after February 8, 2018, Bareilles will remain in the part until March, and the box office will thank them for it.