Broadway Box Office Ebbs in Mid-Winter Slump
This Past Week Had A Significantly Lower Box Office Than The Week Before, Although Compared To The Same Week Last Winter, The Industry Is Faring Quite Well.
---
Almost Every Show Decreases In Ticket Sales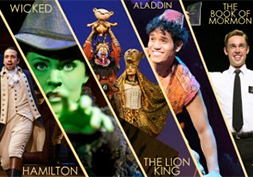 In the week ending February 4, 2018, the entire Broadway industry experienced a slow week. Of the 26 shows currently running, all but 2 decreased in weekly gross compared to the week before, and the two increases were negligible. The Children increased by just $930 in its final week of performances, demonstrating a slight upturn in demand due to the imminent closing.
In addition, The Phantom of the Opera increased by the relatively small amount of $6,195. On the flipside, the biggest decrease was seen by Waitress, going down by $451,776 from the week before.
Challenges For High-Powered Casts
The result was a weekly gross of $1,174,702, which represents the still impressive 115.2% of gross potential. Interestingly, the power duo of Sara Bareilles and Jason Mraz, which led to such a gigantic increase in demand for the previous two years, slowed down this past week, even though Mraz still had another week to go, and Bareilles will be in the role until mid-March.
Chances are that next week will show another increase, as that will be the final chance to catch Mraz in the show, especially as he is performing with Bareilles. Still, last week's decrease shows that even such exciting cast has limited potential in this winter season. It may also be a factor that Mraz was originally scheduled to be gone by now, so there was less time for ticketbuyers to catch up and realize that there were more chances to see this leading cast.
Big Decreases For Hamilton
In addition, Hamilton decreased by $297,170, bringing it to a weekly gross of $2,789,366, or 106.0% of gross potential. With a top ticket price of $849, the average paid admission this past week was $259.81, and the audience was filled up to 101.6% of gross potential.
Still an Improvement Compared To Last Year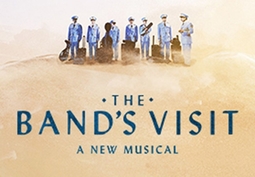 Even though the collective box office this past week decreased by $2,653,277 from the week before, the overall box office performance is still quite good for a mid-winter week. In other words, while the industry is showing signs of a slump, this mid-winter slump is not that bad historically.
First of all, there are 5 more shows running this week than compared to the same week last year; this is a significant difference. Also, the collective box office gross was 17.99% higher this past week than the same week last year, the number of tickets sold went up by 8.89% compared to the same week last year, and also the average paid admission was $9.13 per ticket higher than the same week last year.
Resilience Amid Challenges for "Waitress" and "Hamilton"
Even the two biggest decreases compared to last week – Waitress and Hamilton – still brought in over 100% of their gross potential. Other big decreases were seen by The Book of Mormon, which went down by $184,960 to reach a weekly gross of $995,121 over 7 performances, or 95.4% of gross potential, and Hello, Dolly! went down by $159,712 to reach a weekly gross of $1,012,053, or 68.6% of gross potential. SpongeBob SquarePants went down by $159,656 to reach a weekly gross of $650,493, or 46.2% of gross potential, and School of Rock went down by $152,347 to reach a weekly gross of $569,913, or 39.5% of gross potential.
Furthermore, The Lion King went down by $132,186, Wicked went down by $127,604, Anastasia went down by $125,383, and The Band's Visit went down by $100,583 to reach a weekly gross of $888,060, or 85.5% of its gross potential.