Breakfast at Tiffany's Closing Today
Breakfast At Tiffany's Closes On Broadway Today After Low Ticket Sales And Mixed Reviews Kept The Play From Receiving A Much-Needed Boost During Competitive Season
---
"Breakfast At Tiffany's" Concludes Its Run On Broadway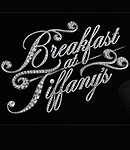 The latest casualty of Broadway's Spring season, Breakfast at Tiffany's ends its run at the Cort Theatre today. The play, written by Richard Greenberg (Take Me Out) and based on the story by Truman Capote, concludes having played 17 preview performances and 38 regular performances.
The production, directed by Sean Mathias, featured Game of Thrones star Emilia Clarke in the part of Holly Golightly (previously played on screen by Audrey Hepburn) alongside co-stars Cory Michael Smith, George Wendt, Paolo Montalban, Lee Wilkof, and Eddie Korbich.
Low Ticket Sales And Mixed Reviews
Despite its iconic title, Breakfast at Tiffany's ultimately couldn't make a run of it due to low ticket sales. A lack of word-of-mouth and mixed reviews kept the play from getting the boost it needed to compete with the many other shows opening this season.