Brandy Norwood Returns to Broadway in "Chicago"
Brandy Norwood Will Return To The Role Of Roxie Hart In Chicago From August 17 To 31, Playing Opposite Lana Gordon As Velma Kelly.
---
Takes On Role of Roxie Hart For 17 Performances In Late August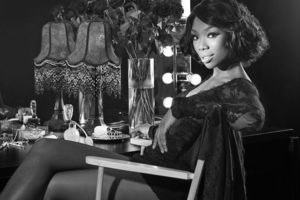 Brandy Norwood, known professionally by the single name "Brandy," is one the best selling female recording artists of all time. Her first, self-titled album was released in 1994 when she was 15 years old, and sold 6 million copies worldwide.
She began her acting career in 1996 by starring as the title role in the UPN series "Moesha," which went on for six seasons. In 1998, she released her second album, Never Say Never, which included the duet with the singer Monica "The Boy is Mine," which became the best selling female duet of all time.
Brandy Norwood Is A Global Star
The album sold 16 million copies, earned her a Grammy Award, and launched her career as a global star. She starred in the Disney live action film Cinderella in 1997, becoming Disney's first black princess, and went on to be in other films such as I Still Know What You Did Last Summer, Double Platinum, and Osmosis Jones. More recently, she was in the films Temptation: Confessions of a Marriage Counselor and The Perfect Match, in addition to numerour television appearances.
Nevertheless, this versatile performer did not stop with just a film, television, and music career – she had yet to try her hand at Broadway. And thus, on April 28, 2015, she made her Broadway debut as Roxie Hart in the presently running production of Chicago, a role that she held for over three months until August 2, 2015. She went on to perform the role in regional productions of Chicago in Los Angeles and Washington, D.C. This summer, after a stint away from the part, Brandy will resume the role of Roxie Hart in the Broadway production of Chicago for 17 performances only: from August 17th to 31st.
Lana Gordon Recently Returned To The Role Of Velma Kelly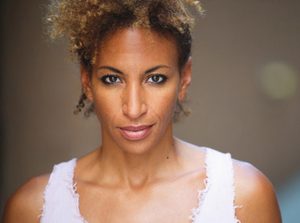 Playing opposite Brandy as Roxie Hart will be Lana Gordon as Velma Kelly. Gordon recently returned to the Broadway production of Chicago on July 24, 2017, which marks her third time taking on the role.
She first stepped into the part on August 15, 2016, staying with the show until November 26, 2016. Then, not long after on February 27, 2017, she stepped back into the part, staying with it until May 14, 2017. Now, after just over 2 months away, Gordon is back at it again for an indefinite period of time.
Gordon's Successful Career
At the very least, she will be with the show through August, when she will be playing in one lead part while Brandy plays the other. Beyond Chicago, Lana Gordon has been on Broadway in two other shows: The Lion King, where she performed in the ensemble and also took on the parts of Shenzi, Nala, and Cheetah, and the 2000 production of Jesus Christ Superstar, where she played a Soul Girl and Disciple.
With Chicago, she has really found her stride, as she is no ensemble dancer in this one, but one of the main attractions. Until Brandy steps into the role of Roxie Hart, that part is played by Charlotte D'Amboise, who has played Roxie in Chicago countless times throughout the revival's run.
Big Name Stars To Boost Ticket Sales
Gordon will thus be singing with D'Amboise until Brandy enters the scene, and then upon Brandy's departure, perhaps it will be D'Amboise again, or perhaps a new Roxie. This highlights a common practice in Broadway, which is to slot in a famous person, such as Brandy, even for short stints, when they become suddenly available.
When this practice was recently attempted in Natasha, Pierre and the Great Comet of 1812, with Mandy Patinkin announced as replacing the newly minted lead Oak Onoadowan for a short stint, there was an uproar in the press and on social media, and Patinkin had to step down. However, in this instance, the producers of Chicago are doing something similar: booting the lesser star D'Amboise for Brandy to pop in for 17 performances. In this case, however, the racial dynamics are reversed, and nobody is complaining about Brandy's interference in the production.