Beauty and the Beast' Gets ABC Live Treatment for 30th Anniversary
Beauty and the Beast Will Get a Live-Action/Animated Special on ABC on December 15th 2022, in Honor of the Classic Film's 30th Anniversary, Despite Cancellations of Other Live TV Shows

---
Can Beauty and the Beast Continue the Live Musical Magic?

Since 2013, live musical treatments of Broadway shows have become fashionable on major broadcast networks like NBC and ABC. Disney is going to try its luck again with the genre with a live-action/animated special of Beauty and the Beast to broadcast live on ABC on Thursday, December 15th 2022 at 7PM.

Previous National TV Broadcasts of Live Musicals
NBC first brought back the live musicals tradition on national TV with The Sound of Music Live! in 2013, which boasted a whopping 18.5 million viewers.
Since 2013, NBC has done many more productions trying to recapture the first live treatment's magic. NBC's other live treatments include Peter Pan Live! in 2014, followed by The Wiz Live! in 2015 and Hairspray Live! in 2016.
Fox presented Grease Live! in 2016 and Rent Live! in 2019. NBC also produced Jesus Christ Superstar Live! in 2018, Annie Live! in 2021, and the haunting Dr. Seuss' How the Grinch Stole Christmas Live! in 2020.
Jesus Christ Superstar Live! (2019), which starred John Legend and Sara Barellies, and Grease Live!, which starred Julianne Hugh and Vanessa Hudgens, both managed to achieve a high level of success. Jesus Christ Superstar Live! won 5 Emmy Awards and Grease Live! (2016) attracted 12.2 million viewers.
Other live treatments, such as Rent Live! in 2019 registered a measly 3.4 million viewers and led to many future productions being canceled or postponed indefinitely. Some of those that were doomed were Bye Bye Birdie Live! starring Jennifer Lopez, which was supposed to premiere in 2017 on NBC, and Hair Live!
The 2019 Broadcast of Rent Live! was not in fact live at all, this was because the lead actor broke his foot and they went with a broadcast of the dress rehearsal recording. People want to see live and not be scammed. The viewing numbers told that story.
The live treatment party may be over at least for now, but Beauty and the Beast may be attempting to change all that.
Do Musicals that Tackle Darker Messages Not Belong on National TV?
Disney has already dipped its toe into the realm of live musicals with ABC's The Little Mermaid Live! in 2019. That show did reach a viewership of 9 million, which blew away the previous ratings of Fox's Rent Live!. Hamish Hamilton directed that show and he has now been tapped to direct the new Beauty and the Beast: A 30th Celebration, also on ABC
Disney knows that its classics and family friendly material will always bring in more viewers than the edgier musicals like Rent or Hair. Both Rent and Hair deal with political unrest in America and Hair highlights the 70s hippie culture and the Vietnam war while Rent takes place in the 90s and deals with the AIDS crisis, homophobia, and self acceptance. These are not Disney approved themes.
Even NBC seems to have learned from the Rent Live! debacle and canceled an originally slated production of Hair and they chose Annie Live! instead as the Christmas time event of 2021, which attracted a solid 5.2 million viewers.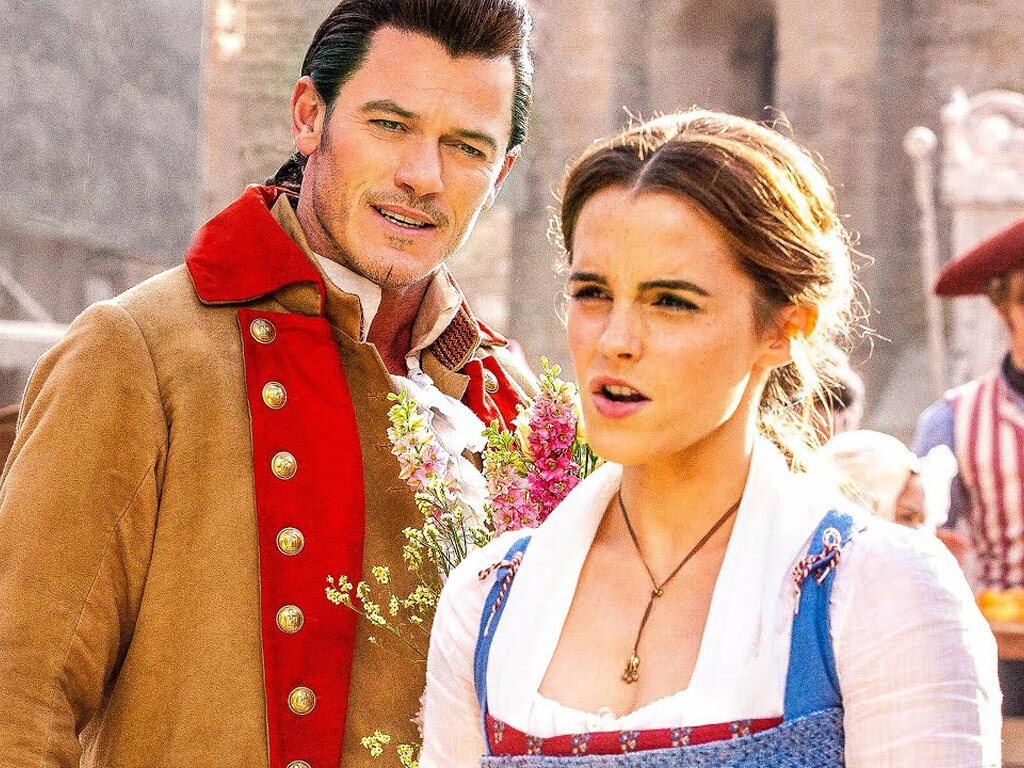 What Shows Could Be Next For The Live Treatment?
Disney obviously wants to celebrate the beloved classic of Beauty and the Beast with the live treatment but it will be interesting to see if moving forward they allow ABC and Fox Film and Television Studio, which are both owned by the Disney Company, to perform other more adult musicals. Popular musicals could include Les Miserables, Sweeney Todd, and Avenue Q.
Jesus Christ Superstar Live! in 2018 was regarded as one of most successful live treatments both critically and commercially despite not being a family oriented show. The show boasted 9.6 million viewers upon its original premiere, and the live treatment was even replayed on NBC during Easter of 2020 due to the show's initial popularity. So it is unclear when darker shows work and when do they need to be sidelined?
Will Beauty and the Beast: A 30th Celebration Bring New Faces or Big Names?
Fans of Beauty and The Beast will be waiting to see who Disney names as the stars of this new Live TV Show.
Beauty and the Beast has already had a live-action feature film adaptation in 2017 that starred Harry Potter star Emma Watson as the iconic Princess Belle and Downton Abbey alum Dan Stevens as the Beast. The difference this time around is that it is broadcast live, just like a Broadway show, something that Hollywood actors often rail against.
Past live musicals have mainly featured a Hollywood star-studded cast but Hairspray Live! was able to create buzz when the production team conducted a search for an unknown performer to play the lead role Tracy Turnblad. Thousands of girls auditioned, but in the end the unknown Maddie Baillio won the role without having any major credits to her name.
Is this Musical Going to be a Celebration of the Past or A Modern Reflection of the Present?
Disney has made a major effort in recent years to rectify past exclusionary and offensive projects, but in many cases throwing the baby out with the dirty bathwater.
Disney has 'reimagined' many of its classics as live-action feature films in order to bring the stories and characters into the modern day. This includes Cinderella (2015) starring Lily James as Cinderella, Aladdin (2019) starring Will Smith as the genie, and Beauty and the Beast (2017) starring Emma Watson as Belle. All of those films were remakes of their originally animated counterparts.
Disney has implemented new company policies to "ensure inclusivity and diversity" on all of its productions. These policies include employees having increased access to resource groups, and a company devotion to representing every walk of life on screen.
Disney is also getting into identity politics and shockingly, this iconic American brand is making itself into a free-floating weapon of woke cultural politics in response to the social and political influence of a small number of vocal progressives that have infiltrated the management suite.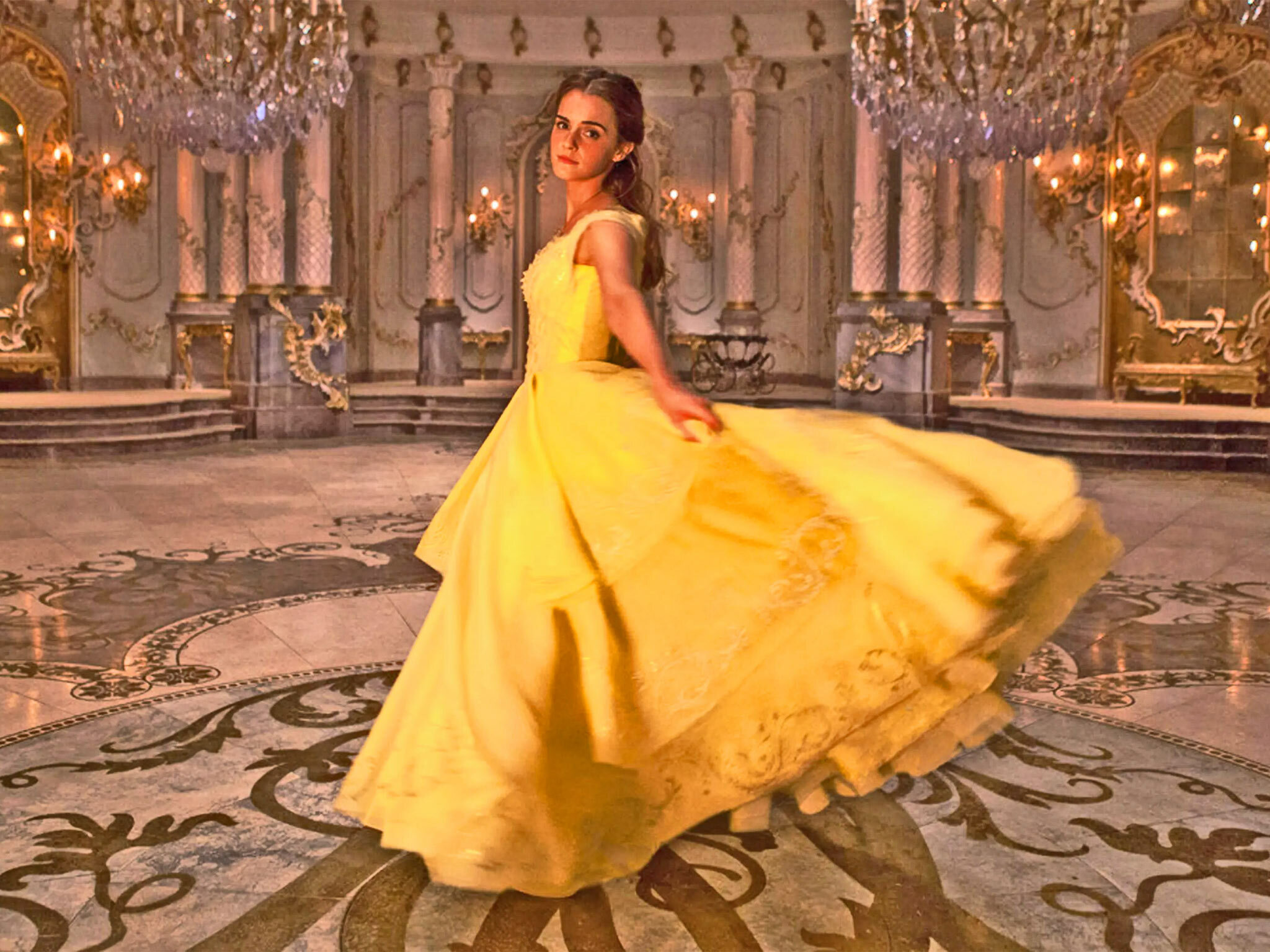 How Much Of The Original Show Will Be In There
While Beauty and the Beast: A 30th Celebration will partially incorporate clips of the original animated movie, Craig Erwich, president of Hulu and ABC Entertainment, told The Hollywood Reporter that he hopes for the live portions to be a more modern representation of the timeless story.
This live treatment could be more aligned with the 2017 version of Beauty and the Beast versus the original script of the early 90s. This includes Belle's 2017 storyline of inventing gadgets and engineering contraptions instead of her father being an inventor, because that is completely sexist.
This live performance of the show will live forever on the streaming service Disney+ starting the very next day after the live broadcast, and will be there on December 16th, 2022.
Disney has the luxury of using its billions to rewrite past wrongs and Disney is currently spending around $300 million dollars on its next planned live-action remake of The Little Mermaid.
Disney In Transformative Period and The Potential Effect on Beauty and The Beast Treatment
This new show comes at a time when Disney is also spending millions to completely retheme the "racist" Splash Mountain roller coaster at both its parks in California and Florida. Splash Mountain was originally based on the problematic movie Song of the South (1946) which plays on many racial stereotypes.
The new ride will be themed on A Princess and the Frog and may be as innocuous and non-offensive as possible. This could also be interpreted by some as bland and indicative of Disney's new mission to pasteurize its product.
The Disney ride appears to be highly racist to those who have seen the source movie, but totally innocuous to anyone that has not seen the movie. Watching the POV of the Disney ride on Youtube for the first time, it does not appear to be racist, but given Disney's new standard operating procedure, where many things are classified as racist, it is so difficult to tell.
Let's hope Beauty and the Beast doesn't get the same purification "treatment".

Discount Broadway Tickets
---
---